 ](http://careyindiana.com)
INDIANAPOLIS – Readers of Colts.com may submit questions during the week and have a chance to have them answered during the middle of each week.  **Submit your question here**.
Here are responses to some of the questions received recently.  We thank you for your interest in the Colts.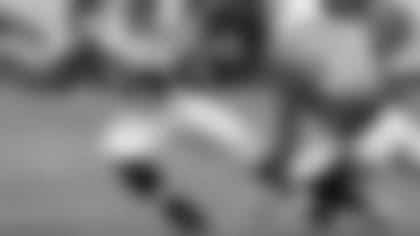 TYLER P. (from Des Moines, IA) I have to applaud the poise you have when answering the same question about Trent Richardson's "struggles" so far.  I know I get irked when reading the questions.  People don't understand he needs time and he'll be a great player.  How would you evaluate Pat Angerer's play this year?  I think he's been amazing.  His block-shedding skills have improved and he's making big plays.  How is Vick Ballard coming along?  What will his role look like next year?  I hope to see him get substantial playtime along Trent next year.  His ability in the screen game is effective.  Thanks!
A:  Well composed letter, sir, keep it up.  I'm supporting Trent because I truly believe he will have a great career here.  I also think Cleveland will do fine with its pick, and a win-win is a good trade.  I think Pat is rounding back into the player we saw in 2011.  He is more comfortable out there and his instincts are evident.  Count me as a big fan of his, and also for Vick.  Vick, like other rehabbing players, is around frequently.  There's no reason why he won't contribute heavily next year.  His physical maturation is evident, and people have seen how solid he is in protection.  Guys like Pat and Vick always contribute to the welfare of a team.
JAMES H. (from Pittsford, NY) John asked the question last week about getting Andrew out of the pocket (where he is being beaten up), and your answer implied that he was safer there then rolling out.  I can't disagree with you more.  Truth is, he is being killed in the pocket, and one of these days he just may get severely injured. Also, Andrew passes very well on the run (it is one of his strong suits).  I just hate to see him stand there and get crushed.  How I wish we could develop an O-line like Peyton had.
A:  I don't disagree with how you describe Andrew's abilities on the run.  They are pretty breath-taking.  I just think the long-term greats are those who have a big pocket presence.  We know we can and must protect better, and I think you'll see it.  We were better at it in Tennessee, and any hit is too much.  I appreciate your input.  I've said it before, tactful letters like yours have a place in this forum.  I think we all want a cleaner pocket.
KENNEDY C. (from Las Vegas, NV) Is it just me, or is it annoying when analysts call us pretenders.  Do they forget that we have five offensive starters on IR?  What's up with Trent Richardson?  He seems like he is not running hard.  And can you tell David Reed to take a knee please?
A:  You try to drown out as many outside opinions as you can, but it's part of playing and coaching.  The best responses come on game day.  People everywhere (ie:  Pittston, PA?) overlook what losing five players can do to an offense.  Trent is running hard, there's no lack of effort there.  We'll pop him free.  Also, I think you saw better specials teams play at Tennessee (since your letter came before we played last week).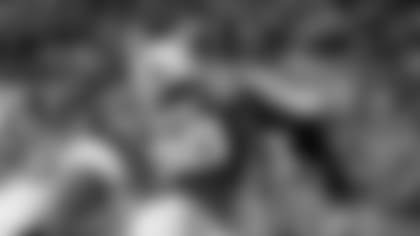 RICO W. (from Tulsa, OK) In respect to the game against St. Louis, when we played the Broncos, we made Peyton uncomfortable by leaving the roof open.  Do you think that possibly we should have done the same thing with the Rams because they are a dome team?  Why put Da'Rick Rogers on the active then put him on the inactive list?  He may be the spark the receiving corps needs because he, in my humble opinion, is a gem in the rough!
A:  What we accomplished against Denver and failed to against St. Louis had to do with execution on the field, but thanks for the question and creative thinking.  The weather was much more moderate against Denver than it was St. Louis.  For the Rams game, the temperature didn't hit 50 degrees, which is more or less a gauge on if we open or close the roof and window.  We want our fans comfortable and our opponents much less so, and we didn't make the Rams uncomfortable enough by our play.  Da'Rick is still learning and could be a part of the action as we keep going.  He is a very good prospect and still is getting key reps with our quarterbacks.  The first week on the active roster did not include him up on game day.  That could change.
MYLES L. (from Richmond, IN) How much longer will Greg Toler, Delano Howell and Josh Gordy be out?
A:  There is a great chance they can go at Arizona.  We hope so.
DEVONN P. (from Borin, OR) I don't mean to knock our staff, but power-running game is imprudent when injuries have claimed our best run-blocking TE and G, to go along with the two running backs who have the most NFL experience.  Schemes must be tailored around available personnel.  At this point, a play-action heavy system best fits our remaining personnel.  Next year, a power-running game will storm the NFL for us, but right now we have neither the backs, blocking power or the ultra-reliable receiver to make that possible.  A play-action heavy system would still require that we run a lot (running a lot is good), but it takes advantage of our receivers' collective speed and Andrew Luck's athleticism.  Go Colts!!!!!!!!!!!
A:  I don't take your comments as a knock.  You're offering valid points.  We did run very well at Tennessee, and that does open up play-action.  I see no reason we can't mix it up and still get the desired production on the ground.  Personnel losses (as you said) have made it challenging, but we're undefeated this year when running 30 or more times.  I don't see us getting away from that, and it fuels what you are looking for going downfield.
GRAYSEN A. (from New Meadows, IA) I love Trent Richardson, but he needs to do more than run up the middle.  He needs to get in space more to better utilize his talent.  Also, how is Bjoern Werner doing?  When he comes back, I'd like to see him take on a bigger role in the defense.  Also if Andrew Luck is going to throw it up 49 times, he needs to do some more bootleg and play-action!  Those calls seem to create big plays, and they take full advantage of Luck's abilities!
A:  I know we don't want the number of passes for Andrew that you mention.  Thanks for your comments on his ability outside the pocket (another contributor did, too).  We will continue to find ways to get Trent going like we all want him to do.  It's been puzzling how we've not gotten it going yet.  Targeting him 13 times in three weeks in the passing game is one way to do it, and we'll keep working.   Bjoern has played the last two games, getting 31 defensive and nine special teams snaps.  His contributions will only increase, maybe this week.
GREG S. (from Indianapolis) My question involves personnel groupings on offense.  Pep seems to be constantly rotating different personnel into the offense on almost every play, and I really believe that this is a detriment to maintaining rhythm.  Players need to stay in the game for multiple plays to gain a rhythm.
A:  I'll certainly listen to your point, but we point to execution for when we have struggled.  Pep wants every player to be a 'can-do' in the offense, and his attacks previously have worked tight ends and the fullbacks in on a number of occasions.  You're seeing that here.  We do have the up-tempo ability, and we are seeking a better rhythm for 60 minutes.  It's been elusive, maddeningly so on occasions, but I don't think the philosophy is at fault.  I do appreciate your contributions for our readers.
CLINT S. (from Illinois) Big-time Colts fan.  I believe that T.Y. (Hilton) should be on the field every play, and I think we're getting around to that even in one-WR sets where it was typically DHB.  I think DHB has great size and speed, however his hands are just not (as) good.  Do you think we will see the offense spread it out when Trent Richardson is on the field to give him more running room and a chance to be very successful?  It just seems like Pep likes to bunch it up and make it obvious when is running the ball?**
A:  T.Y. is a guy you want out there all the time.  He already is beyond a star in waiting, he's there.  We do need to keep developing options beyond him so defenses can't stack up on him.  DHB is one of those options, and we need every player contributing at peak ability.  As for Trent, you ask what a number of others do about getting him in space.  We're doing it a bit more of it in the passing game.  We'll work on the other aspect, and it seems you're being patient with us.
*JOHN B. (from Fishers, IN) First, thanks for taking time to answer my question last week.  I'm passionate about the Colts and want the best players on the field.  I like a good debate and appreciate your taking the time to give the Colts' perspective.  Joe Reitz was playing good football before he got hurt last year.  This season he was in some of the TE spots, but now that has even been taken away.  He deserves a shot to start and play.  Sometimes people can't see the forest through the trees, and this seems to be one of those times.  Another example is Donald Brown.  He showed why he should be playing more, and I hope the Colts re-sign him!  I've always thought he was solid when healthy.  Colts fans need more Reitz's and Brown's. *
A:  Thanks again for your contributions and opinions, though I had to edit some down for length.  We will get our productive players on the field, and fans always will have their own opinions.  As long as they are stated tactfully (and yours is), I'll try to answer and provide space in the mailbag.  Donald is having a terrific year.  It would be grisly to imagine where we would be without him.  You know how I feel about Joe from last week's answer, and I know he will continue with his same preparation because he's a pro.  The next six games will provide chances for all our personnel, and we'll need everyone to step up and maintain a consistent level.  I do appreciate your passion, it's evident, and please keep contributing with your input.
RICHARD B. (from Noblesville, IN) About the (Erik Walden) head butt, I am surprised he was not ejected from the game.  I think that no matter what the league hands down as a punishment that the Colts also need to do something so that everyone understands that they will not put up with these kinds of actions.
A:  We certainly do not advocate behavior that results in infractions or in conduct matters like that one from Thursday.  Chuck Pagano made that clear on Friday, and Erik apologized after the game for losing his cool.  We'll see what transpires on the situation as it plays out to the end.  Remember, this is an isolated case and not a pattern of behavior.  There have been players on other teams that have incurred multiple fines.  That's not been the case with us.
M. P. (from Charlotte, NC) Hopefully, this team will get it together knowing they must play both halves of football.  Since it seems as if Donald Brown is the man, will he receive more of the workload as far as the running game goes since Trent Richardson still can't get it?
A:  You continue to be a tough judge.  We know 60 minutes of execution and being technique-sound is what we need.  Comebacks are not the way we choose to do it.  You have to like Donald's 80 yards and two scores, not to mention his 5.9 average.  That said, the 1-2 approach will stay.  We just need to find ways to spring both backs.  I was hoping you'd tip off the readers and me on your first name.  We haven't seen it yet.
DEREK M. (from Crawfordsville, IN) Let Trent Richardson know to keep his head up and don't listen to the trash when is he going to have a breakout game.  He's a Colt and here to stay.  His time will come.  Be humble and you will be exalted.
A:  Great message, Derek, maybe the best we've had in the one year we've been doing the mailbag.  The last seven words you wrote say it all, and that message can be found in a number of places, if you get my drift.  Trent's day will come.  He's a worker, and we all should stay humble.
*DEREK H. (from Denver, CO) Bruce Arians said to beat your opponent is to know his every weakness and stop all their strengths!  Come out fast and hit them quick, fast, hard and don't let up.  Keep them on their heels, so they cannot adjust.  That's how we win!!  It sounds like Arians wants to send a message. *
A:  I think everyone knows the respect we hold for Bruce Arians.  We know Bruce and know he'll have his guys ready to play.  They have a very talented defense.  The offense has been making plays, and there are some dangerous receivers.  Like us, they're in the middle of a push with six games to go.  We know how they'll be approaching this one, and we know Bruce's aggressive nature.  You know what?  We'll be ready, too.
TYLER B. (from Mishawaka, IN) What is the strategy for getting our team deep into the playoffs and the Super Bowl?
A:  First is winning the division.  Second is getting the highest seed possible.  Third is to execute and be playing your best ball in December and beyond.  It's not always the most talented or healthy team.  Sometimes it's the one playing to its ability level.  That's all you can do.  We're in position for our first goal, and we're quite relevant among the contenders at the moment.
NICK H. (from Sebring, FL) With the teams we have on our schedule, we need to keep winning.  If we lose to the Bengals, they will own the third seed.  These games will be a make or break (for playoff positioning).  What can Chuck Pagano and Pep Hamilton do to keep this team playing at a high level, so young guys can step up?
A:  Right now, we're tied with New England for the second seed.  Our guys need no preaching about what the next six games hold, but the blinders are put on only for a week at a time.  Chuck put it best that it's fundamentals and execution.  He harped on it after St. Louis and it worked at Tennessee.  It's been mentioned so much in this week's mailbag some might be rolling eyes, but it is critical.
REMAINING SCHEDULES OF CURRENT DIVISION LEADERS OR TEAMS TIED FOR LEAD
LEVI F. (from Grand Ridge, FL) I was glad to see our run game get back to how it was at the beginning of the season.  I noticed in the Tennessee game Andrew Luck seemed more comfortable with his receivers than he had been since the loss of Reggie, specifically with T.Y. Hilton and Coby Fleener.  To me, that's a big step to getting back to where we were.  Also, how is Reggie coming along?
A:  We know getting production beyond T.Y. is essential, and Andrew has hit 10 and eight different receivers in the last two games.  His completions per target were much better at Tennessee, and I think you're starting to see more comfort from him and others.  I think we need big contributions in the passing game from the backs and tight ends going forward.  Those always were big components for Andrew and Pep Hamilton at Stanford.  As for Reggie, he's doing fine.  If he could rehab more than 24 hours in a day, he would.  He was quite chipper in the locker room on Monday.  He was his old self – a very good thing.  Thanks for asking about him.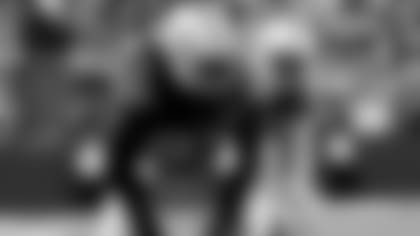 SCOTT S. (from Kent, WA) I'm a lifetime Colts fan from my days growing up in Baltimore, so the last 15 years have been great to be a Colts fan.  I hope Coach Pagano is addressing the three penalties that gave the Titans 41 free yards, and Erik Walden, what was that?  It's obvious that Donald Brown is the answer right now and Trent Richardson is great for pass blocking, screens and checkdowns.  What do you think?  Loving this season, but I'm getting older and I don't know how long my heart can handle the Cardiac Colts!  Let's start jumping out ahead and keeping the lead from the beginning of the game! GO COLTS!!
A:  Those matters were addressed quickly.  It was one rough drive for a team that is good on penalty avoidance and actions that hurt the team.  You don't sweep those things under the rug, you confront them.  What I would say is that we do not have a pattern of behavior like that.  Let's isolate it and move on, and Erik is an important part of the defense.  Donald and Trent both are answers for us.  We'll work them in together.  Being a life-long fan, you've seen some thrilling comebacks, so we'll try to take it easier on your heart.  Chuck Pagano kids that his needed work at halftime at Tennessee.  We need to spare him that, too.
PERCY M. (from Shreveport, LA)  Will you let Andrew Luck, our elite, Pro Bowl, clutch quarterback, take over for the remainder of the season?  Luck is going to take us all the way to a Super Bowl ring this year?
A:  I hope you're right.  Not many second-year QBs do that, but Andrew's talents are beyond those of a second-year guy.  I don't think, though, he can take over much more than he already does.  I can tell you enjoy watching him like we all do.
ADAM R. (from El Paso, TX) Are you confident that the Colts can give the Chiefs their first loss?
A:  Denver took care of that one, and we're much more concerned with our challenges before December 22.  What I do know is Chuck Pagano says every time we hit the field, the intent is to win.  We prepare that way, too.  What I will guarantee for Kansas City is we'll show up and be on time, ready to play a good team in a tough environment.
PAUL M. (from Pittston, PA) Hey Craig, another week, another slow start.  Love Chuck Pagano, but how can he just tell reporters he's done talking about the slow starts?  The team simply isn't ready to play and these comebacks are not sustainable.  This is on the coaches, the play-calling is like they are not doing any prep work especially on offense.  Not sure Pep is ready for prime-time.  Thoughts?
A:  I thought we covered this two weeks ago.  I gave you my thoughts then about the coaches, and we even recorded the video mailbag specifically to include your question and my response.  It's the same now as then.  You can have your doubts.  I don't.  I'll close with what I said then, that I hope we're doing enough to excite you in the end, and I hope you hang as tough as our coaches.  If the results are on "our coaches," we're currently 7-3 and tied for the third-best AFC record and the second playoff seed.  The lunch offer still stands.  As for Chuck's comments on slow starts, ever heard of levity?
NANCY B. (from Indianapolis) I really appreciate you taking the time to answer our questions.  I am continually waiting for LaVon Brazill to have a breakout game.  I saw him miss a catch in the end zone in garbage time against the Rams and then miss a pass against Tennessee and seemed to go ignored shortly after.  I was happy when the broadcast showed a shot of Reggie Wayne talking to Brazill.  I imagine he was giving pointers on how to get open, how to run routes.  Is that what was being said?  Any idea on Brazill's development status?
A:  I had to chuckle at the word, 'garbage,' because it brought back a memory.  One of our writers used it in 1998 in reference to a Miami game where Marcus Pollard scored a late TD in a lopsided loss.  It irked Bill Polian, who said nothing ever is done on the field that is 'garbage.'  His point was validated a couple of weeks later when Marcus had the game-winning score against the Jets on the same play.  I know you didn't mean anything by the remark, and the time LaVon is getting on the field will help determine his growth.  It's always a process for a young player.  He set himself back a bit earlier this year, but we need LaVon's contributions.  Reggie is a "done that" resource for LaVon, and I bet that was the advice he was giving.  LaVon needs to keep working.  Over the next six games, there will be moments we look to him.
BRYAN D. (from Avon, IN) Just read Trent having to defend himself on ESPN.  Trent does not have to defend himself or even think about what others think of him. Keep your head down buddy, and keep up the good work.  Focus on your reads and aim high.
A:  He didn't need to defend himself in my opinion either.  We'll find the right way to pop him loose.  I saw the reporter asking him those questions, and they were fair questions.  I think you have to credit Trent for handling himself well in the crunch, and there will be good days for him.
CHIP E. (from Cumberland, MD) Not so much a question as it is a statement.  I am getting just a bit tired of all the negativity being thrown Trent Richardson's way.  Saying he is a bust or that Cleveland knew what they were doing by getting rid of him (is wrong).  The pressure being put on this guy to step into a new team under the constant scrutiny (is unfortunate).  I cannot wait until he has his day and all the naysayers clam up.  I hear so many things from 'supposed' fans of the Colts about how after Wayne was injured we were done and in trouble because DHB can't hold onto the ball, with Richardson struggling how Donald Brown should start and how this team is not going anywhere with all the slow starts.  When will the fans realize what a gift this season is to see our team win and fight?  I won't give up on this team.  Not one single member of this team.  I am optimistic for the playoffs and for a chance for this team to continue to show they're worth.  Go Colts!
A:  Chip, you're the kind of fan we want on board or in a foxhole with us.  It's been a year of adjustments with personnel issues, but we've had more successes than setbacks.  We're in a great shape with six games to go.  Thanks for the nice words on Trent and our players' character.