 INDIANAPOLIS – Readers of Colts.com may submit questions here during the week and have a chance to have them answered during the middle of each week.  Here are responses to some of the questions received recently.  We thank you for your interest in the Colts.
GRAYSEN A. (from New Meadows, ID) I have been a Colts fan for years in a town that seems to be overflowing with Cheeseheads.  I love the mailbag!  I'm wondering about Griff Whalen.  Watching him at Stanford, I was impressed by his soft hands and tremendous quickness.  I was heartbroken when he got hurt.  How is that going?  Will he be healthy enough to go in training camp and preseason?  Thanks, Craig.
A:  Griff had a pretty good spring, and he has taken to the new offense very well.  I know he will be looking forward to camp, and so will we.  Griff has a lot of potential, and I hope all goes well for him.  Last year's injury was tough, but he has bounced back.  There appears to be some upside with him.  We appreciate your support of the team from a long way away. 
CHUCK F. (from Fort Wayne, IN) I know that we are getting close to training camp and that means the season is right around the corner!  I have not heard any more news regarding Jeff Saturday since his press conference!  I thought he was going to work with the team in player personnel.  Did I misunderstand?  If so how is he handling retirement?  Craig, do you or Bob Lamey get to go to Anderson or do you guys hold down the fort?  I would enjoy talking football with you two!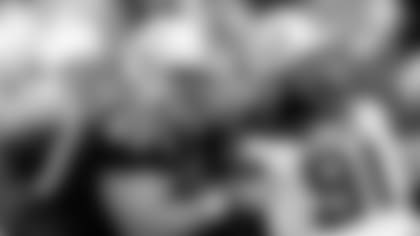 A:  Jeff will not be involved in the player personnel area.  He will be involved in some of the business aspects of the operation.  He is a great addition there and while he will have a profile, it will not be in shaping the on-field product.  Jeff seems to be handling retirement well.  He did get a great deal from his talent, and he kept himself conditioned very well.  As for camp, Bob and I will be there.  Hope you can look us up.
SABRINA S. (from Ames, IA) My son would like to visit training camp.  We've never been.  I've found all the information on dates and location, but can't find any information on opportunities to meet players and get autographs.  Since we are coming from a long distance, we'd like to make sure we come at the correct time to give my son the best opportunity to get some autographs.  Any guidance/helpful hints would be greatly appreciated.  Thanks.
A:  The only thing I can say is that players are urged to mix with fans at the end of practices for a few minutes.  A good number of them do so.  What would work best for you is to get close enough to the ropes ringing part of the field and see what happens.  Coach Pagano asks the players to comply, and quite a few fans come away with great memories.  I hope it happens for you.
SALLY G. (from Fishers, IN) When will the season tickets be mailed out?  (I'm) very anxious to get my hands on them.  It will help me "wait" out the summer.
A:  The tickets will be shipped the week of July 15.  I'm glad it's a fun component to your summer.  I think a number of fans like it when they arrive because they know games are just around the corner.
NOAH S. (from Michigan City, IN) Will the Colts be visiting the Michigan City area this summer.  It's hard to see the Colts for your northern fan base, so we always appreciate your visits.
A:  Noah, our summer visits will not be in your immediate area this year.  We know we have some great fans in northern Indiana, and we appreciate them a great deal.  We review our efforts annually, and I will pass along your note to our planners.  Thanks for reaching out and supporting us.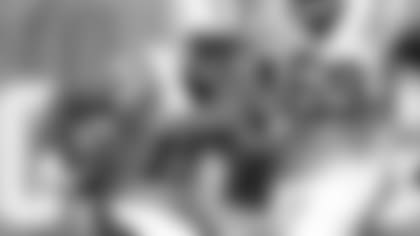 JIM F. (from Crawfordsville, IN) My family and I are definitely Colts fans, which is not uncommon for the Crawfordsville area.  The Colts' organization has always placed a lot of importance in player character in the past, which matches the credo of our state.  I have a lot of respect for Jim Irsay, and I'm sure some of it originates with him but what about our new GM and coaching staff?  With the suspension of LaVon (Brazill), I'm worried that character isn't as important now as it was in the past.
A:  Character never has waned in the eyes of our organization.  You're right, it does start from the top with Jim Irsay, and Ryan Grigson and the coaches harp on it with the players continuously.  All staff people with direct involvement with the players do, too.  It comes down to personal responsibility of players, and we do not like when untoward things happen on or off the field.  I think you'll see our players match the values held by you, Crawfordsville and throughout many communities in-state and beyond.  I am glad you wrote because it gives us a chance to reiterate to our fans how seriously we approach this.  Striving to be great means being good citizens, too.  Colts fans have enjoyed this from their players for years, and it made winning a world championship a little sweeter knowing we had guys who did it the right way.  You voiced in with a great message.  Way to go!
BOB B. (from Deltona, FL) Ryan Grigson in my mind has addressed the needs of the team, improving both the offensive and defensive line with the addition of free agents at key positions and adding stronger and more physical defensive lineman.  In my opinion I think (Hugh) Thornton should be the starting right guard and NOT Mike McGlynn.  Adding Thornton would make the offensive line more solid.  Based on McGlynn's rating in 2012, it would be a wise move, and kudos to Grigson on improving the LB corps and improving the secondary.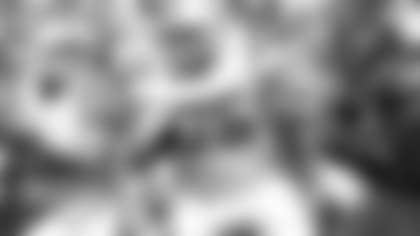 A:  Bob, thanks for the nice words on Ryan Grigson.  I agree with you on the job he's done.  As for Hugh Thornton and Mike McGlynn, having a rookie starter is a big assignment.  I know Mike came in for some criticism from some fans last year, but I think he has a lot to contribute.  We were nailed with injuries on the line last year, and a healthy unit was a rare commodity.  Mike moved to center a number of times and helped the club get through games.  He's a real battler, and I think he's looking for a big season.  Hugh feels he is learning at a pretty good pace.  He will see things upped a notch in training camp, and he has a lot of fight, too.
JAMES M. (from Liverpool, NY) With OTA's done, are there any injuries right now that could hold up any players in training camp?  People sat out of OTA's for different reasons, some just precautionary.  (I'm) just wondering if (Ahmad) Bradshaw's foot could be an issue, or anyone else?  Thanks for keeping us all in the loop.
A:  I have heard of no issues involving the health of players that will affect training camp negatively.  A number of guys missed small bits of time, while one or two others were held back just to be ready for camp.  I don't think you will see any lingering issues, and let's hope none crop up.  Glad you enjoy the mailbag.  It's fun communicating with passionate fans.
ERIC V.G. (from Bloomington, IN) With LaVon Brazill being suspended for four games, how to you see the Colts using that fourth receiver?  Do you see somebody like Griff Whalen or Nathan Palmer making the roster, or would they maybe take a chance on somebody like Rodrick Rumble, Lanear Sampson or Jeremy Kelley?
A:  LaVon's matter could open the door for someone else, but I don't want to speculate right now.  We've had some solid competition during the spring, and the receiving corps will be a popular thing to watch in about four weeks.  Speculating also with a new offense would be tough.  With a stated approach to a more prominent rushing attack, how the roster composition stacks up with tight ends and fullbacks will be interesting to watch. 
RYAN S. (from North Dakota) (I'm) starting to get a little fired up about the season, told you before, (I'm) excited to see Laron (Landry).  My main question is something that I'm not seeing anyone else inquire about.  Everyone is high on Griff (Whalen), but we've got something that I've been looking for, for years, a 6-6 wide receiver.  Why is no one excited about this kid, Jeremy Kelley?  I was blown away to see a big wide receiver (added).  Does he have a chance at that four or five spot? Thanks for keeping us updated through the year and giving us a chance to voice our opinions.
A:  Jeremy has worked hard to get to this point, and he's a level-headed guy who is trying to make a push.  I know fans are intrigued by size, and a receiver with a great catch radius is good for a quarterback.  While we haven't had a super-sized (or Megatron-type) target in recent season, many teams haven't had the production we've enjoyed from a number of receivers.  As I stated just above, there will be some battles among the receivers.  Jeremy will have his chance.   
WYATT M. (from League City, TX) Will Colts Fan Casey be doing his tailgate videos again in 2013?**
A:  Yes.  Colts Fan Casey will be back for 2013, but in a new role.  He has spent countless years as a Colts fan, but now he will be acting as the Colts Fan Correspondent, "Casey B."  He will continue to focus on some of the favorite aspects of being a football fan such as tailgate, game-day experiences and social media.  He has some exciting promotions coming for the 2013 season, and I'm sure an announcement is coming soon.  Thanks for asking, and I know Colts fans will like Casey's offerings.
GREG K. (from Philadelphia, PA) I am a long-time NFL fan, and the Colts are one of my favorite teams.  I have only one small issue to discuss.  Is it possible to ask the front office to please remove the current gray facemask and replace it with a white facemask?  Also, the two stripes over the shoulder on the jerseys.  It really looks goofy to have two stripes to be just sitting there with (nothing) connecting to them. I would like to see them just remove them.
A:  I will pass your suggestion along (and I always love uniform questions), but I think we're locked in for some time.  **We went back to a gray facemask a number of years ago because that was our more historic look from the Baltimore era**.  We had gone to a white facemask for a few years in the 1980's and 1990's, then shifted to blue in 1995.  While I like the blue tremendously, I did not personally care for the shift back to gray.  I must admit, I love it now and think it's perfect.  Your suggestion will be sent along (all our employees are dedicated Mailbag readers, who isn't?).  As for the stripes, those are the "UCLA" look, and we've had them for a number of years.  I don't see any movement on that and cannot recall the franchise ever playing without jersey stripes.  Love your opinion and dedication to our sport and team.  There always is room in the Mailbag for an NFL-lover like you.   
DAVE N. (from Miami Beach, FL) Is the 2012 season highlight DVD coming out soon? Thanks, please reply!
A:  The film has been completed and distribution is soon.  You should be in good shape shortly.  I hope you enjoy the film.  The late legendary voice of NFL Films, **John Facenda**, used to tell script writers just to give him a good horse to ride in terms of film content and that he would do the rest.  Our 11-5 record should have provided a good horse to ride for whoever narrated it this year.  I bet you enjoy the film. 
TERESA D. (from Indianapolis) How can the Denver game be sold out when the tickets weren't even supposed to be on sale yet?  I am FURIOUS about this.
A:  As we have said in the past, our ticket focus is in this order – renewing current season ticket holders, filling relocation requests to the extent possible, taking seat addition requests from season ticket holders, monitoring the wait list and pursuing new season and group sales (by seniority – those that have bought for years).  After all of those, then the club sees where it will be for single-game sales.  For the Denver game, the supply of tickets was very small after the process, and we have loyal groups, corporate outings and social club events that have helped us sell out our games for decades.  (This game was sold to these groups as a premium with the Buffalo preseason game).  This process has been the same for a very long time.  We appreciate your support and have tickets available for the other nine games.
CHRIS M. (from Sioux Falls, SD) I have two questions concerning the team.  How is Bjoern Werner coming along?  I know it's a bit early to tell, but do you think he could completely compare to Dwight Freeney as one of the best end rushers in the league and will he be able drop back into coverage coming from a 4-3 defense out of college to a 3-4 defense in Indy?  Second question, I posted a question a few weeks ago about the team coming to Minerva's Restaurant in Sioux Falls, SD.  Does the organization have its own culinary facility for serving the team during practice and if so, are there any openings for a chef like myself to work in serving the best NFL team, or is there someone I could contact to possibly get some information? Thank you for taking the time to read.  Hope I get my questions answered.**
A:  Chris, thanks for checking in again.  Bjoern had a very good period of work with us during the spring, and he will be a solid player for us.  Again, I caution against drawing parallels with Dwight Freeney.  That is unfair to do with any new player in comparison to someone like Dwight who starred for years.  It will be a different scheme than what Dwight played in for years, and Bjoern will be a big component in what we will be doing.  His skills will keep him on the field a great portion of the time.  We do serve players at our facility once spring work starts and throughout the season.  Nutrition and hydration are critical components in competition, and we educate our players continuously.  During the season, players are fed six days a week (Tuesdays they are off).  Our chef does an outstanding job and has been in place for a long time.  Thank you very much for your interest and for providing a question that some readers may find interesting.  I am glad you hold the Colts in such esteem.