 INDIANAPOLIS – Readers of Colts.com may submit questions during the week and have a chance to have them answered during the middle of each week.  Here are responses to some of the questions received recently.  We thank you for your interest in the Colts.
GRAYSEN A. (from New Meadows, ID) Going into training camp, who do we see as our number two ILB?  I know Jerrell Freeman is probably going to be number one, but I really liked Pat Angerer's play last year.  Who else besides him will be fighting for that position?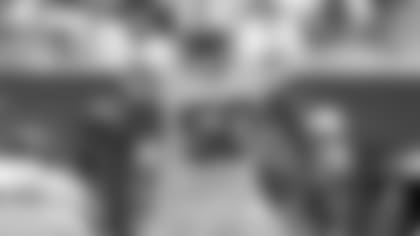 A:  I don't like to project a great deal, but I like the depth throughout the entire unit.  Pat Angerer deserves some health after last year.  Jerrell had a tremendous year, and I don't think any fall off is likely.  He's wired in an even-keeled manner.  Kavell Conner still has some pop to him.  Kelvin Sheppard could make a push.  The unit will be one of the most active ones to watch in a little more than a week.  I'll hold off on my opinion and let training camp provide the answer.
BOB B. (from Deltona, FL) I enjoy the mailbag input on the Colts.  I see Jeff Saturday will be joining ESPN in September.  I can't wait to see him and Mark Scherleth on together.  Let's see Mark S. speak in a negative fashion then about the Colts.
A:  Ah, the weekly Mark Schlereth mention.  Maybe I prodded it last week.  If so,…..  **Jeff Saturday** will be a solid voice for ESPN (and so is Mark).  It will be interesting to hear Jeff's contributions.  From sitting in on numerous production meetings during Jeff's career, he always had a feel for the room.  He was in control and had a great sense of what to tell the talent and production people.  Jeff did very well every time he spoke, and I bet it carries over tremendously into his new role.  Like Bill Polian, he will be an intelligent listen.
DAVID H. (from Sebring, FL) On the Top 100 Players, how can RGIII ever be ranked higher than Andrew Luck?  Luck had the rookie passing record, won more games, took a beating and still got the job done.  Sometimes I feel like these voting (procedures) are all "buddy-buddy," and not for the right reasons.  What can the league do to make the voting system more fair for the players and fans?
A:  In any vote of this nature, there is room for conjecture and argument.  Again, let it be and don't let it get to you.  What counts are wins and being accountable to your teammates, organization and fans.  You can only observe these things and agree/disagree as you see fit.  If I'm voting, Andrew is my choice.  I'd like to see how 32 head coaches would vote.
PHIL D. (from Los Angeles, CA) I can't wait until the season starts.  I feel like this will be our year.  With the way Ryan Grigson and Chuck Pagano assembled this team, I see a Super Bowl championship in the near future.  My question is, when (because he will) Andrew Luck wins more than one ring how will his career compare to the great Peyton Manning?  I know they're two different players, but how good will (Jim) Irsay feel when Andrew gets that second ring?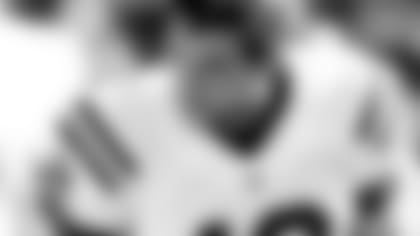 A:  A recent magazine article on Joe Montana mentioned though he had 20,000 fewer passing yards than Dan Marino, he led Marino in Super Bowl rings, 4-0.  Both were great, great players.  Let's hope Andrew Luck eventually passes **Peyton Manning** in the number of Super Bowls won with the club.  That would be marvelous for all Colts fans.  It would, however, diminish none of Peyton's greatness.  While titles are one measuring stick at quarterback, the difficult nature of the position and the individual flair and intellect one brings to it should be considerations, too.  Peyton always felt uncomfortable whenever he was mentioned alongside the accomplishments of John Unitas.  Peyton understood those would happen by virtue of statistics and the volume of Colts coverage, but he didn't welcome comparisons.  I would say the same.  Don't measure one (Luck) against another (Manning), let Andrew be Andrew.  One thing about Peyton, other than the 1998 and 2001 seasons, every team he competed on was "in the arena" (as he put it).  His teams were relevant consistently.  Andrew helped make us relevant last year.  Let's keep that going this year.  Should Andrew slide a couple of more rings on Jim Irsay's fingers, those will be festive times.
ERIC L. (from Phoenix, AZ) The Colts historically have built strong teams from within the organization and drafts.  This off-season, however, has been filled with many new faces and acquisitions via free agency.  Is this possibly due to a contrast in style from new GM Ryan Grigson versus old GM Bill Polian?  Perhaps you can elaborate on this topic.  (For the record, I don't think I've missed more than three regular season games in the 21 years I've lived in Arizona.  I love my Colts and have super expectations for them again this season.  Frankly, I feel spoiled as a Colts fan.  My son's name is Christian Colt and is, as you might expect, a BIG Colts fan without any pressure from his Dad :).
A:  It's probably a little too early to draw true distinct differences between Ryan and Bill, and there eventually may be none at all.  While we have signed a record amount of unrestricted free agents this year, Bill did the same in 1999 (his second year with the club) when he signed seven.  Both Ryan and Bill spent time in the CFL, and the team has farmed prospects from that league with both of them.  Two examples (there are others) are Jerrell Freeman (203 tackles, club seasonal record, 2012) and Mike Vanderjagt (franchise leading scorer).  As Bill's program matured, big-name free agent signings waned as victory totals grew.  The victory column swelled for us last year, and let's hope the same maturation process happens again.  Ryan has stated frequently the lifeblood of any organization is the draft, and Bill had the same approach.  As a long-time ardent fan like you, I'm sure you'll sit back, observe and hope to remain spoiled.  Thanks for such great support.  We love hearing from true blue fans like you, and Christian Colt.
NOAH S. (from Michigan) The Colts have added lots of defensive depth this offseason.  With the emergence of Jerrell Freeman and Kavell Connor, will Pat Angerer's role be reduced?  He suffered from a broken foot last season and Kelvin Sheppard was also brought in.  Is ILB an open competition?  When are the roster cut-down dates for the preseason?
A:  No one more than Pat wants a healthy year.  He suffered his foot injury on the first preseason series last year, and it nagged him all along.  He gutted it out, and teammates really respected how Pat fought.  Coaches would like to see him running with Jerrell Freeman a part of the time.  With perfect circumstances, I don't look for any reduced role for Pat.  He's anxious to get going, and the entire corps will be an active bunch.  As for cut-down dates, rosters must be reduced from 90 to 75 players by 4:00 p.m. (ET) on August 27 and to 53 players by 6:00 p.m. (ET) on August 31.
RICK P. (from Colonsay, SK, Canada) Do you think Darrius Heyward-Bey will be able to reach his potential as a former high draft pick in his time with the Colts?  What will the coaches be focusing on with his development?  I hope he can become a difference-maker for the Colts!
A:  DHB really has piqued the interest of Colts fans everywhere.  Stories we run on him have some of our best readership, and everyone seems to anticipate what he can do.  Our coaches have seen him adapt to the surroundings.  They love his size and speed and think he can provide big-play potential.  What we hope is that his surroundings will not change as often as they did in Oakland.  DHB was productive there, but having multiple coaches, coordinators and quarterbacks had to affect some development.  A difference-maker?  Perhaps.  DHB is gifted.  Where he lines up in the offense will be a focus for fans at camp.  One thing about Pep Hamilton, he will get the ball into the hands of play-makers.  I think you will see him as a viable component in Hamilton's plans.
DUANE D. (from Camby, IN) With certain adjustments being made on the offensive side (due to the addition of the new coordinator), hopefully a more pro-style, "I-formation" setup, will there be any formation or style changes on the defense?  I feel that gaining the ability to do both 4-3 and 3-4 is needed, especially the 4-3 with the likes of (Arian) Foster and the gang lurking in the division.  Our potent D-line and ball-hungry LB corps needs to "scratch that itch" more often this year.
A:  While there will be a bit of change with the offense this year, I wouldn't expect as much on the other side of the ball.  Sure, there will be new faces, but what Coach Pagano and Greg Manusky installed last year will be a large part of the basis for this year.  I think you will see a tighter unit since players here last year have a deeper understanding of it, plus some newcomers like Ricky Jean Francois and Aubrayo Franklin have a background with it.  Last year, Cory Redding stated we would defend every blade of grass.  This year, that approach will be the same, and I think you will see growth across the board.  There are some gifted rushers in our division, very gifted.  We do seek to scratch that itch better this year.
CURTIS J. (from Rancho Cucamonga, CA) I first would like to say I've been a Colts fan since Jim Harbaugh was The Comeback Kid and love this organization so much I thought of moving to Indy just to work for you guys, "serious j/k."  What I wanted to say was all my personal dreams are coming true for the organization.  Beefing the defense up, as I would call it, was a thing on the list.  Another thing on my list was for the fans and myself, though – an idea for the pro shop that is WE NEED SOME "BUILD THE MONSTER" T- SHIRTS.  I constantly think of ideas for the Colts' Pro Shop, but not sure where I can submit ideas for merchandise apparel.  How can I go about doing this?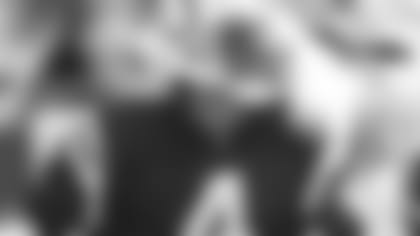 A:  Glad you love us from far west of here.  The idea you have is interesting.  I will pass it along.  Keep the ideas coming.  You can send them to the Mailbag.  You never know.  Hope you enjoy the season.  **Jim Harbaugh** was fun to follow.
JACK L. (from Silver Springs, MD) In a "do-over," would Andrew Luck be the choice?
A:  I would think so without any hesitation.  Andrew put together a really solid season.  His command of the offense as a rookie was off the charts, and he has done nothing this spring to quell any excitement.  It's a quarterback-driven league.  His style of play fits into any previous generation, and there is a lot to look forward to with him at the controls.  As Tom Moore told me before we drafted Andrew, "You take him and don't even look back."  As always, Tom was right.
TESS M. (from Princeton, NJ) The NFL has had three seminal signal-callers, men who changed the game.  They are Sid Luckman, John Unitas and Peyton Manning.  Do you see Andrew Luck joining that pantheon?
A:  That is quite a pantheon you listed, and those guys all played in different eras.  It's a short roll call of the truly great ones, and I think you could include a small number of others like Otto Graham to your list.  As for Andrew, just let him progress.  He has the earmarks you look for – intelligence, talent, love for the game, the passion to compete, a sense of duty and respect – but like the others, he will have to pass the test of time and competition.  As I've said before, Colts fans truly are fortunate with the quarterback lineage of the franchise.  Let's hope he stays healthy like Unitas and Peyton and anchors that position with greatness for 10-plus years.  At that point, there could be a legitimate answer to your question.
BRAEDEN H. (from Paris, KY) I've been a Colts fan since Tony Dungy's first year with the team.  I read an article on NFL.com regarding which 2012 rookies would hit the so-called "sophomore slump?"  I understand that it's the media's job to cover stories and give their opinions.  My question for you is with all the success of Andrew Luck, T.Y. Hilton, Dwayne Allen, Vick Ballard, Coby Fleener and LaVon Brazill, do you see any of these players hitting the sophomore slump in 2013, or will they have a better year than they did in 2012?
A:  You hit the nail on the head about reporters doing their jobs.  They cover stories and even create topics to generate chatter.  As a league and team, we're lucky to have such intensive coverage.  You take the good with the not-so-good.  Should any of our guys struggle, it will not be because of the "sophomore" premise.  Each has approached the off-season in a good manner.  LaVon will have a bit of an obstacle to overcome, but the offense should accentuate the talents of the guys you listed.  Success is not a given for any young player.  They need to listen to their coaches and watch the details.  We prefer the question, "Why not?"  Why can't they achieve beyond last year's level?  That is what we coach them to do.  Glad you've been on board since 2002.  You've seen some fun football.
PHILO V. (from San Jose, CA) I can't wait when we play the 49ers!  Finally, my Colts are going play again here in the Bay (Area).  I'm going to wear all blue:).  My question is, though, when will the Colts get a new uniform?  Good Luck this season Colts!  God Bless.
A:  We'll be back on your side of the Bay for the first time since 2005.  We'll look the same uniform-wise as that day years ago, and we had the same look in our previous Candlestick appearance (1998).  Whenever we're back again, I bet we're sporting the same look in the Niners' new stadium.  We have one of sports' most iconic looks.  I don't see it changing for a long, long time.  Some things are meant to be, and I would put our uniform design in that category.
ENRIQUE H. (from Bakersfield, CA) In week three the Colts play the 49ers.  In that game, Andrew Luck, Coby Fleener and Griff Whalen play their former head coach.  I know we'll see Luck and Fleener play, but will we see Whalen play and if so, will he have some good enough playing time to shine against his former head coach? (It's a reunion for all four of them.)
A:  No one needs to circle the date for when we play the 49ers.  Griff will use training camp to make his push to be a part of the active roster for that game.  For him, and others, it's first things first – that means training camp.  Griff has had a good spring.  The pads will come on soon in camp, and he's always been a battler.  Nothing would suit him better than to go against Jim Harbaugh competitively in the NFL.  We like how Griff has approached things, and camp will be a big time for him.