 INDIANAPOLIS – In our second film breakdown of the regular season, Ahmad Bradshaw and the Colts jumbo package is under the microscope.
Here's the All-22 development of Bradshaw scampering 29 yards on a first quarter, third-and-one, carry on Monday night.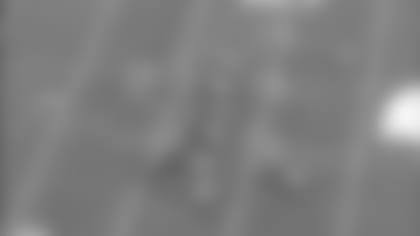 The Colts can't get much more "jumbo" than the set they employed on this third-and-one play from Monday night. After a three-and-out to start the game, the Colts needed to pick up this short yardage play in order to avoid another quick punt. At the bottom of the picture you have backup guard Lance Louis playing tackle eligible opposite a double tight end set at the top of the image with Dwayne Allen and Jack Doyle. Linebacker/fullback Mario Harvey has motioned behind the Colts tight ends. With a package like this, it's pretty clear the receiving options are limited, hence the Eagles pinching nearly all 11 defenders into the box.THE BLOCKING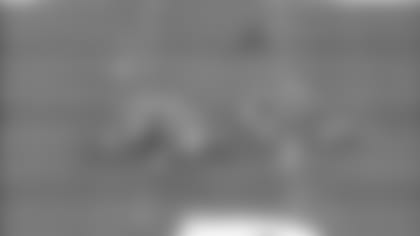 There were several key blocks to spring Bradshaw to the outside. First, the two tight ends of Allen and Doyle seal their edge rushers towards the middle of the formation. A pulling left guard in Hugh Thornton recovers to get a block on Eagles linebacker DeMeco Ryans. Then you have Mario Harvey taking Nate Allen off his feet and in doing so redirecting linebacker Mychal Kendricks trying to make the stop down the line of scrimmage.GETTING TO THE EDGE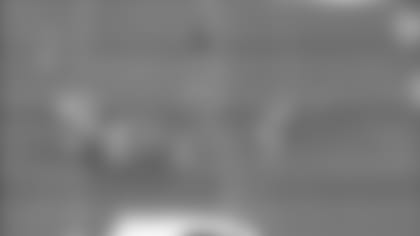 A diving Kendricks, along with a poor angle from Eagles cornerback Cary Williams, has Bradshaw ready to hit the edge. Bradshaw runs with such ferocity that you sometimes forget the speed he provides the Colts backfield. In playing just three games last year, Bradshaw was able to rest a nagging foot injury. He's been a spark out of the backfield already in 2014 and this run, the longest of the season for the Colts, was pivotal in leading to 17 first half points.IN THE OPEN FIELD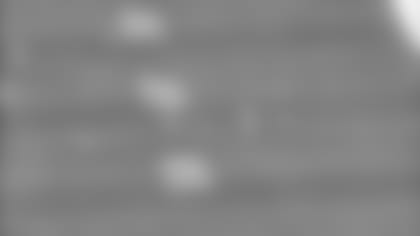 Coming into Monday night, the Eagles had been allowing an average of 72.7 rushing yards per game in their last six contests. The Colts finished the night with 38 carries for 169 yards and benefited greatly from excelling out of these types of formations with a heavy run look. Both Bradshaw and Richardson finished the night with more than 70 rushing yards and that's something to build on as the Colts take on three divisional foes in the next four weeks.