 ](http://careyindiana.com)
INDIANAPOLIS – Indianapolis found itself down to Denver, 7-3, in the first quarter and with a chance to take an early lead.
Playing a team that cashed in touchdowns in the red zone at a league-best 82 percent, the Colts knew they would have to be efficient down deep to beat the Broncos.
After one red zone trip ended with a field goal, Indianapolis was back once again after the special teams forced a fumbled punt return.
Though the Colts returned the fumble for a score, the initial call was that the fumble occurred out of bounds.  After a replay reversal, the whistle had killed the play but the Colts had possession on the Denver 11.
The Colts converted quickly when Andrew Luck teamed with Darrius Heyward-Bey on a play involving deception.
Here is a look at why the play worked.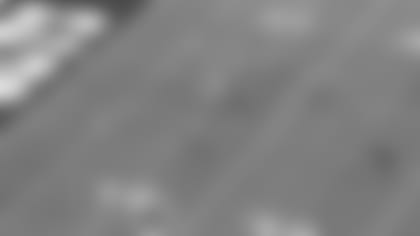 Andrew Luck was under center with Joe Reitz (#76) in a jumbo alignment to the right.  Stanley Havili was the fullback behind Luck, with Trent Richardson behind Havili and seven yards behind Luck.  Reggie Wayne was in the left slot, and Darrius Heyward-Bey was split wide left.
Denver had five players along the line, its starting four linemen, plus a linebacker outside of Reitz.  Chris Harris Jr. (#25) was on Heyward-Bey, with Champ Bailey (#24) assigned to Wayne.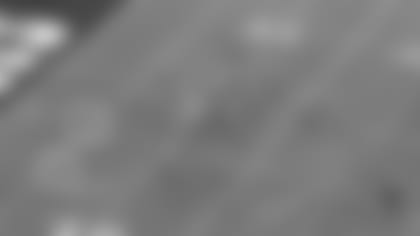 A foot tap by Luck brought Heyward-Bey toward the formation and just before passing behind Wayne, Heyward-Bey took a deeper cut (from the 13 to the 19) as if he were going to pass behind Havili and Richardson to run a sweep.  Bailey moved to his left to track Heyward-Bey, leaving Harris on Wayne.
Luck turned left with the snap and faked to Richardson.  At the fake, Heyward-Bey, just inside the left hashmark, reversed and headed almost horizontally to the scrimmage line (from the 19 to the 16), where he took the pass from Luck about five steps outside the hashmark.
Havili and Richardson accounted for Denver's backside linebacker and corner, who came up into the formation.  Bailey tracked Heyward-Bey beyond the receiver's motion, moving in full speed outside the right hashmark and taking himself out of the play when Heyward-Bey pivoted.
Wayne ran a short route just outside the left hash to put himself in position to block Harris should he be able to tackle Heyward-Bey.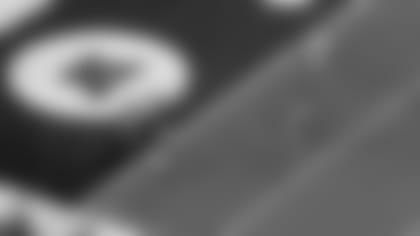 Upon catching the ball, Heyward-Bey's nearest tackler was Shaun Phillips (#90), who had almost been engaged fully with Anthony Castonzo (#74).  Phillips was of no danger to Heyward-Bey.  Wayne shielded Harris into the end zone and blocked when Heyward-Bey reached the four.  No other Broncos were in position to pursue.
The play was designed to Heyward-Bey from the outset.