 ](http://careyindiana.com)
INDIANAPOLIS – Jon Hand was the Colts' first-round pick in the 1986 draft, the fourth selection overall.  Hand played in 121 career games with the Colts, starting 110.  Hand never played in fewer than 12 games in any of his first eight seasons.  Hand had 35.5 career sacks to rank in the top 10 in franchise history, and his 10.0 sacks in 1989 marked a career-best.  On four other occasions (1986, 1988, 1991, 1993) he had at least five sacks in a season.  The Alabama product had 60-plus tackles in seven seasons and totaled 48 quarterback pressures from 1998-94.  Hand forced 12 fumbles and recovered seven while being a constant force from the right end position.  Hand looks back on his career: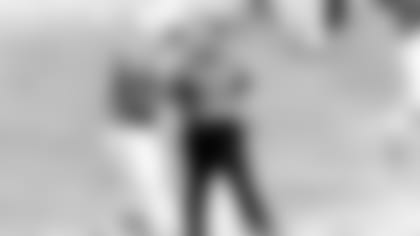 Who was the opposing head coach you least liked to face?
Don Shula was the toughest, and we got him twice a year.  He was demanding, and his players responded.  The Dolphins always were a big challenge.
What was your favorite road stadium to play in and why?
Playing at the Jets (in Giants Stadium) was my favorite road stadium.  It was a very hostile environment, but we had our moments there.
What opposing player did you respect the most and why?
Who was the NFL player you wanted to meet the most before you made the league and why?
**Joe Greene (click here for classic commercial)** of the Pittsburgh Steelers was a guy who made an impact on me before I got to the NFL.  He was a tremendous player on a tough defense, usually lined up right over the center.  You always knew he was there.
What was your most memorable Colts game and why?
It would be my first preseason game against Chicago in Soldier Field.  I signed my contract just before the team flew to Chicago.  We had to hustle to make the flight, and my first tackle was against Walter Payton.  You don't forget that.
Who was the toughest teammate you had and why was he the toughest?
The toughest was Eddie Lowe at Alabama.  He was an undersized linebacker who would hit any opponent in the mouth.  He was a great player for us.
What was the hardest thing you ever had to do in a game?
Mine was in high school, when I played every snap – kickoff and return, punt and return, offense and defense.  I never was off the field.  It was fun and I was young, but it was hard.
What was the hardest thing about playing on the road?
It sounds different, but you got in town on Saturday afternoon and left right after the game.  We got to go to some of America's great cities, but you never really saw the city.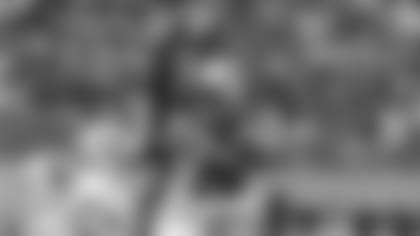 What did your jersey number mean to you?
It was the first number (78) I ever was given.  They are two of God's favorite numbers – seven is completion and eight is the new beginning (David).
If you didn't wear your favorite number, what number would that have been and why did it mean something to you?
My choice would have been 13.  It's unlucky to most, but lucky to me.
What was the most fun thing about training camp?
There was nothing fun about training camp.  It was a necessary evil.
What was the toughest thing about training camp?
The toughest was two-a-days under Ron Meyer.  We were pushed.  It was a demanding time for every player.
What advice would you give to players heading into the NFL?
I would tell players to enjoy it and save two-third of what they earn.  Money later is very important.
If you could pick one historical figure to meet, who would it be?
My choice would be Jesus Christ.
When was the loudest you heard the RCA Dome or Lucas Oil Stadium and what was the circumstance?
The Halloween Night game in 1988 when we beat Denver was the loudest I ever heard the Hoosier Dome.  We started fast, had 45 points at halftime and played well against a good team.  The place was loud.  We had it rocking that night.
Which of your head coaches gave the best pre-game speech?
It wasn't a coach, it was Jim Irsay.  He spoke to us in Buffalo and reminded the players about pride and the Horseshoe.  It was well done.
Do you have a favorite quote?  If so, what is it and why does it mean something to you?
Mine is, 'All or nothing.'  It is the only way to compete.
What is the best college uniform and why?
Easy – Alabama.  It's traditional and doesn't change.  Need I say more?
What is the best NFL uniform (other than the Colts) and why?
The Silver and Black of the Oakland Raiders always appealed to me.  It is a great visual image.  I would think players feel good in that.
Who is the opposing head coach(s) you find always had his team prepared the most thoroughly?
Bill Walsh was tremendous.  His teams were prepared.  He was creative, and you never knew how they would attack.  They were deadly effective and very creative.  He would use every player.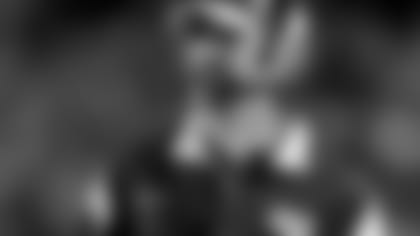 If you could have played under any head coach in history (even beyond the NFL) for whom you didn't play, who would it be and why would you want to play for him?
I didn't get a chance to play for Tony Dungy.  I can only imagine how that was for his players.  He was a coach with character and morals.  Every sport could use more coaches like him.
What is your all-time favorite stadium (not necessarily in the NFL) and why?
I'm showing my roots.  I'll take Legion Field in Birmingham, Alabama.  It's a scene of great college football.  Many kids growing up dream of playing there.  I was lucky enough to do so.
What is the greatest sporting event or individual performance outside the NFL that you saw in person?
I saw the National Championship game in New Orleans between Alabama and Florida.  That one sticks out for me. 
What was your favorite team growing up and why?
Who was your favorite NFL player growing up and why?
I loved Earl Campbell.  He was the toughest runner – ever.  He was punishing.  What a guy to watch.
What do you remember the most about Colts fans?
The ones who stayed to the end of the games in early years were true fans.  I'll always remember them.  They loved us.
Please describe what you currently are doing and where you live as well as any family information you wish to include.
I am retired and living in the Indianapolis area.