Indianapolis Colts Season Ticket And Membership Information | www.colts.com

SEASON TICKET MEMBER BENEFITS
Flexible Payment Plans
Interest-free payment plans available to suit your needs, including an all-new monthly plan!
Pro Shop Discount
Exclusive Pro Shop discount (10% in-store, 20% online) for Season Ticket Members
Access to Exclusive Events
Receive special invitations to Training Camp, Town Hall, and other Colts events, as well as exclusive opportunities for VIP gameday access
Season Ticket Member Gift
Every year, you will receive a gift with the purchase of your Season Ticket Membership
SEASON TICKET MEMBER RESOURCES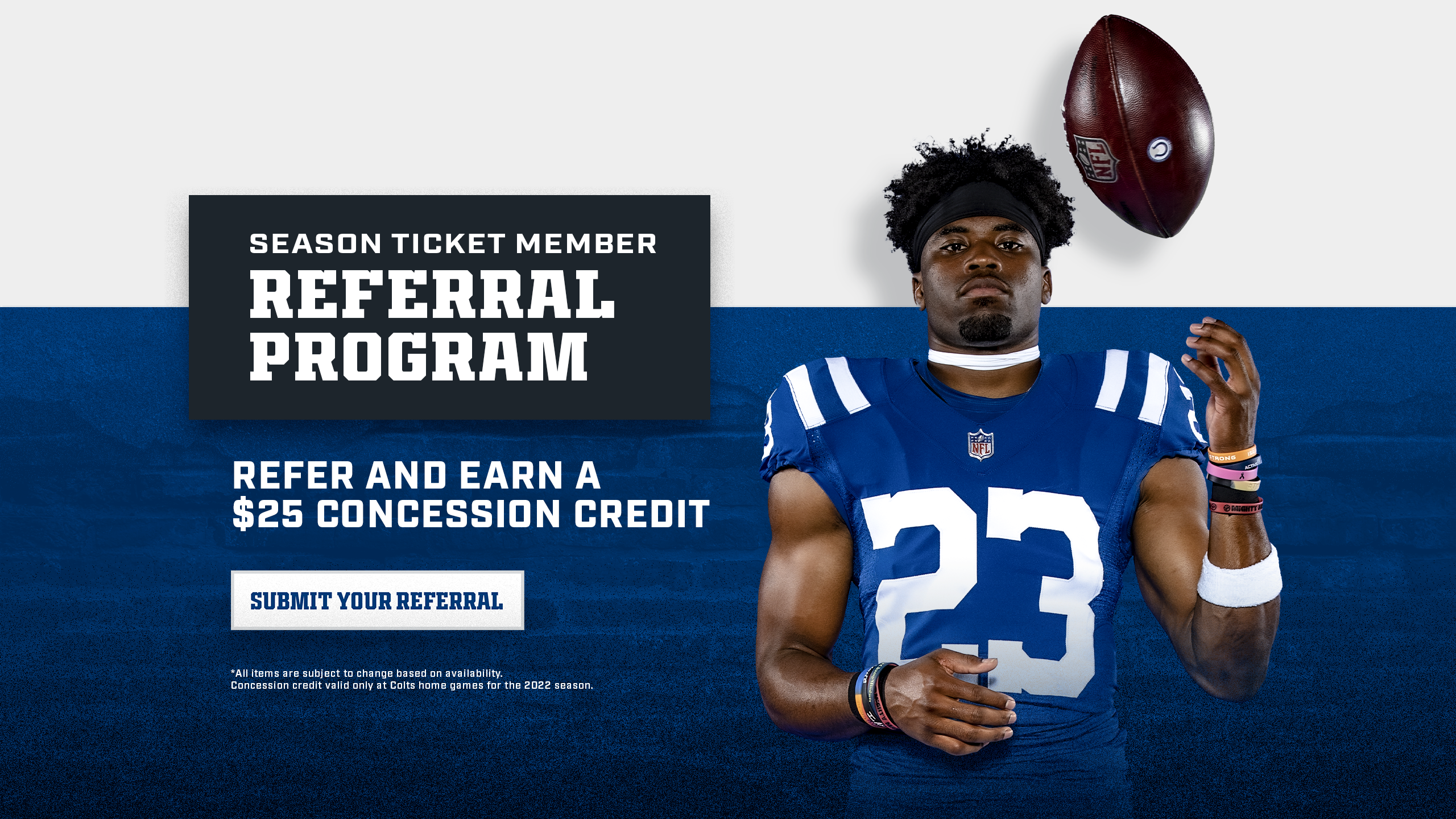 Our Referral Rewards Program is designed to reward you for each time you refer a new season ticket member.
Season Ticket Member Emails
Don't miss our season ticket member emails about exclusive benefits, event invitations, ticket presales, seat relocation or renewals. Make sure to add the below email addresses to your approved senders list so they are not blocked or sent to your spam folder. Email is the main form of communication for our season ticket members. Please note that if you are using a work email address, your company firewall or spam filter may prevent emails from coming through.
MembershipServices@colts.com tickets@colts.com events@colts.com or coltsoffers@colts.com
If you are unsure on who your Colts representative is, please feel free to email MembershipServices@colts.com if you have any questions or concerns.