INDIANAPOLIS —The Indianapolis Colts' top cornerback made his return to the practice field on Wednesday.
Vontae Davis, who suffered a "significant" groin injury in the Colts' third preseason game against the Pittsburgh Steelers, participated in practice on Wednesday for the first time since that Aug. 26 matchup. Head coach Chuck Pagano said Davis, who was labeled as "limited" on Wednesday will slowly be worked back into the mix.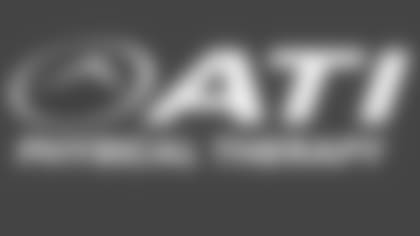 ](http://www.atipt.com/)"Vontae's going to start to work back in: get individual (drills), plus a limited amount of reps," Pagano said.
As for Davis' status for Sunday's Week 3 matchup against the Cleveland Browns at Lucas Oil Stadium, Pagano said, "We'll see how the week goes."
"But he's doing well," Pagano added.
Injuries have forced the Colts (0-2) to utilize a relatively young group in the defensive secondary in the first two weeks of the season. While the unit still has experience at cornerback with fifth-year Northern Illinois product Rashaan Melvin, who has taken Davis' spot, and at safety with ninth-year veteran Darius Butler, several rookies and second-year players have gotten a lion's share of the reps at corner and safety so far for Indianapolis.
T.J. Green, who is in his second year out of Clemson, has been making a transition from safety to corner, where he started Week 1 against the Los Angeles Rams; and then three rookies — Malik Hooker (safety), Quincy Wilson (cornerback) and Nate Hairston (cornerback) — each started last Sunday against the Arizona Cardinals.
Pagano said he came away mostly pleased with the rookie trio in the secondary — Hooker had an interception, Hairston had a sack and Wilson had a couple key pass breakups in the Cardinals game — but knows how important it is to forget about last week and focus in on the Browns and their offensive attack on Sunday.
"They're talented guys; they can run, they know football, they can cover," Pagano said of Hooker, Wilson and Hairston. "Those guys were productive, (but) that was last week, and it has no relevance on this game and how they play come Sunday. It's based on their preparation today and tomorrow, through the rest of the week, and then they've gotta go execute the plan and they've gotta do it all over again. Otherwise it won't mean anything."
In other injury-related news in the secondary, the Colts saw Butler, who missed the Cardinals game with a hamstring injury, return to practice in a limited capacity on Wednesday, as did cornerback Chris Milton with his hamstring injury. Wilson, who has a knee injury, did not practice, however.
NOTABLE QUOTABLES
Here were some other interesting remarks from Wednesday's media availability:
• "I thought that was the mindset going into the game. I felt like Coach (Pagano) wouldn't have put me into a situation that he didn't think that I would be able to control and feel comfortable out there. You know, I felt comfortable when I was out there." — Colts quarterback Jacoby Brissett, on the point in practice or a game last week where he felt confident leading the offense.
• "They do a good job of taking care of him — running the ball; they keep you guessing when they're going to run and pass. We've got to go out there and stop the run and do our job first, and when we get the chance to get after him, go at it." — Colts outside linebacker Jabaal Sheard, on the upcoming task against Browns rookie quarterback DeShone Kizer.
• "I feel it creates momentum going forward, because that's how those things come — once they start coming, they keep coming, and they're addicted; guys want to get their hands on the ball." — Colts inside linebacker Jon Bostic, on how the Colts' defense is using last week's strong performance (four sacks, interception) moving forward.
INJURY REPORT
Here is Wednesday's injury report:
• DNP: Quarterback Andrew Luck (right shoulder); center Ryan Kelly (foot); inside linebacker Anthony Walker (hamstring); wide receiver Chester Rogers (hamstring); cornerback Quincy Wilson (knee); tight end Brandon Williams (calf)
• Limited: Wide receiver Kamar Aiken (hip); outside linebacker Tarell Basham (heat exhaustion); safety Darius Butler (hamstring); cornerback Vontae Davis (groin); running back Marlon Mack (shoulder); cornerback Chris Milton (hamstring)
• Full: Inside linebacker Antonio Morrison (elbow)