 ](http://careyindiana.com)
ANDERSON – The first major injury of training camp happened to a player trying to come back from a tough injury last year.
Vick Ballard, who missed 15 games in 2013 with torn right knee ligament, tore his left Achilles tendon in Friday's practice, and he will be lost for the season.
Ballard was injured early in practice.  He fell to the ground after securing a reception and turning up-field.  Medical tests overnight confirmed the severity of Ballard's injury.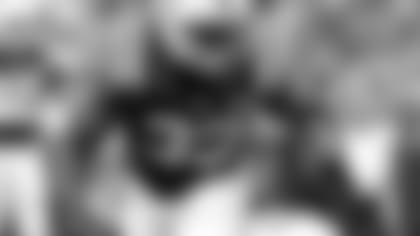 "When you see someone like Vick Ballard go down who's worked so hard to get back, it's tough," said Jim Irsay, who viewed most of Friday's work.  "He's still young and he's got a full career ahead of him."
Ballard was the club's fifth-round pick in 2012, one of the members of a draft class that rolled to 3,108 scrimmage yards, the most by any NFL group since 1970.
Ballard was a major contributor to that total with 814 yards on 211 rushes, while snaring 17 passes for 152 yards.  His 16-yard overtime touchdown reception in a 19-13 win at Tennessee was a key moment in an 11-5 season.
"We'll lose Vick for the season.  He's going to have season-ending surgery," said Chuck Pagano.  "We feel awful for Vick.  He's been a warrior for us.  Going down with the knee a year ago, a non-contact injury, the same thing this year, the way he fought to get back, it's very, very unfortunate.
"Injuries do occur.  They're the ugly part of the game.  It's a tough, tough pill to swallow.  You never want to lose anybody.  Realizing you can rehab and can come back, that's only going to help him."
Ballard is a sturdy pass protector who was perfect in all playoff assignments at Baltimore to finish his rookie year. 
In last season's opener, he was perfect again in the role, while adding 63 rushing yards and a reception in a victory over Oakland.
Days later, Ballard made a cut in practice and injured his knee.
Ballard rehabilitated in Indianapolis during the off-season, commenting that he did not want to miss a day since his return was so important.
The Colts' backfield, described as a "stable" by Pagano to open camp, has lost a stalwart who was geared to compete with Ahmad Bradshaw and Trent Richardson for playing time.
Ballard's injury last year possibly influenced the trade for Richardson from Cleveland.  Daniel "Boom" Herron and Chris Rainey, who combine for 35 NFL carries, are the most experienced backs on roster in addition to Bradshaw and Richardson.