 INDIANAPOLIS – The last time the Colts started 2-0, they did it with a thrilling 27-23 victory at Miami in 2009.  It led to a 14-0 start and a return visit to Miami for Super Bowl XLIV.
Miami's last 2-0 start came a year later, but the Dolphins failed to capitalize by finishing 7-9.
These teams met last November 4 in Indianapolis and at 4-3, the game was a key point in each club's quest to reach the playoffs.  Miami earned three leads which the Colts erased with turnover-free play and 433 passing yards from Andrew Luck.
The win provided Indianapolis cushion from the AFC pack, and it took advantage of that by winning five of the next seven games to ensure a playoff seed after 15 games.
Is it too early to think about the playoffs?  Yep.  Is it too early not to think about implications a setback might involve?  No.
When the Colts dropped the 2004 opener at New England on an offensive fumble at the Patriots' goal-line, Tony Dungy told his team that likely meant it would be going to New England in the playoffs.  He was right.
Matt Hasselbeck has been through 14 years of this and knows the importance.
"Any AFC game is big," said Hasselbeck.  "I treat them as the biggest game of my life, and I think that's the best way to go.  AFC games are tiebreaker games."
Both teams are jockeying for early-season momentum.  To maintain position among any teams starting 2-0, here are SEVEN THINGS NEEDED TO WIN: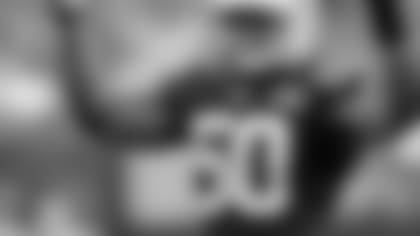 WIN CLOSE ONES – Naysayers claim the Colts can't keep winning all the close ones.  Colts players say they are prepared well for those moments.  When they've reached in their pockets, they've come up with answers – nine straight wins in games decided by seven points or less.  Admittedly, it's a razor-thin matter, but keep doing what you're doing.
KEEP EARLY MOMENTUM – Two home games to open the season are a bit of a bone thrown the Colts' way.  The team is 8-1 at home under Chuck Pagano, with seven straight wins.  A home setback is a shot to the mid-section.
RUSHING CAPABILITY – Some question the balanced approach of the offense and trying to establish a ground presence with the presence of Luck.  Three times last year the team ran more than it threw.  Result?  3-0.  Last week, there were 26 run calls and 27 pass calls that prompted catcalls from some precincts.  C'mon.  Running never is bad, and the team averaged 4.9 yards/rush.  When it doesn't run, the approach is criticized.  When it does, it's criticized.  The answer is to stick to Pep Hamilton's plan and get the balance.
PROTECT 12 – Miami swarmed Cleveland with six sacks, three interceptions, 16 QB hits, 10 passes defense and one forced fumble in a 23-10 road win.  They can do it away from home.  Luck was hit and harried a bit last week.  His 38 rushing yards came when he avoided pocket matters on six occasions.  Keeping him upright and with a clean pocket is a mandate, one that can be met with an offensive line that has taken questioning this week.  Like always, things never are as bleak or bright as perceptions.  This unit will have a challenge Sunday, but here's saying the challenge is met.
TURNOVER EFFICIENT –** Alright, a total repeat here.  So what?  Why so?  The Colts are 5-0 in games under Pagano when going without a miscue.  The Colts are 43-3 since 1998 in regular-season games without a turnover.  A team that has a 155-86 record (.643) since 1998 is nearly unbeatable (86-9, .905) when it wins the turnover category.  When the Colts lose in turnovers during that span, OUCH – 31-62 (.333).  Get the picture?  Thought so.
BE SPECIAL AGAIN –Miami entered last year's contest with the NFL's top third-down defense (26.4% conversions).  Luck was 13-of-17 for 204 yards and a TD on third downs (135.4 rating), hitting six different receivers.  He diffused the Dolphins all day in remarkable fashion.  Miami strangled Cleveland in the opener by allowing one-of-14 conversions.  Indianapolis was limited offensively in possessions because of Oakland's ability to convert third downs.  Tightening the bolts defensively is big, but so is converting against a stingy Dolphins defense.  Doing so can help ensure more than 53 offensive snaps like what happened a week ago.
FIELD POSITION – T.Y. Hilton's 23-yard punt return last week did not get the proper mention.  With an Oakland punt bouncing inside the Colts' 10, Hilton returned it 23 yards to the 31.  The breathing room initiated a 69-yard TD drive that otherwise might not have happened.  Heads-up play that provides "hidden" yards makes a HUGE difference.
QUOTE TO NOTE(Andrew Luck on if his rushing prowess is only an alternative)
"In my mind, it is definitely an alternative.  The ball doesn't need to be in my hands.  It needs to be in the hands of (playmakers).  If the time calls for you to pick up a first down with your legs or extend a play in a safe manner, then try to do that."