Colts safety Rodney McLeod Jr. took the field at Lucas Oil Stadium on Sunday with the names and numbers of Lavel Davis Jr., Devin Chandler and D'Sean Perry adorning his left cleat; on his right foot, there was a message:
"Those we love don't go away
They walk beside us every day
Unseen, unheard but always near
Still loved, still missed & very dear"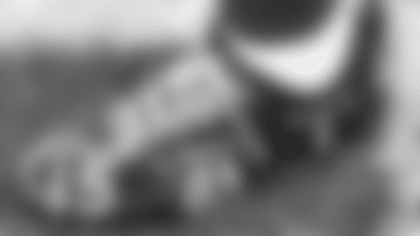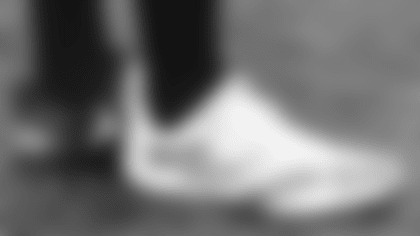 Eleven years ago, McLeod was in the same shoes as Davis, Chandler and Perry – a football player at the University of Virginia, building a life, career and legacy on and off the field.
But those three young men, tragically, were robbed by gun violence of the opportunities McLeod had while at Virginia. Davis, Chandler and Perry were shot and killed aboard a charter bus as they returned from a field trip to Washington D.C. last weekend.
They won't get to meet their wife at Virginia, as McLeod did. They won't get to build a football resume worthy of a shot in the NFL, which McLeod did and turned into a decade-long career still going strong. They won't get to build an unbreakable, lifelong bond with their teammates.
"My heart was heavy this week for those kids, their families, their friends who woke up and lost a loved one," McLeod said after Sunday's game. "You never want to see that happen, lives taken too soon. I just wanted to recognize them with my cleats and wore a shirt in warm-ups to honor them and their families, knowing it's a difficult time and just praying for them in the time where they really need strength and uplifting and encouragement.
"You see the football family really wrap their arms around them giving their support. My heart goes out to their teammates, they now have to live that and everybody who experienced that, it was a very traumatic experience. Praying they can all find peace and find a way to get through this difficult time."
McLeod and his wife, Erika's, foundation, Change Our Future, has already done work to combat gun violence in Philadelphia, where McLeod played for the Eagles from 2016-2021. But the shooting at his alma mater spurred McLeod and his wife to start thinking about other ways they could make an impact to lessen gun violence in the United States, and their intent is that McLeod's gestures and support on Sunday turns into action in the future.
"One thing that really stands out is gun violence, it's something that's plaguing a lot of communities, taking a lot of lives, especially younger generations," McLeod said. "It's something our foundation has recognized is a huge issue in Philadelphia, but now this problem is something that we're dealing with as a country. You see it on campus and what happened recently at UVA.
"It's something that we really have to pay attention to, bring awareness to and figure out how do we take action. Not only us, but within our policies, our laws to help eliminate these sorts of acts from happening."
"I think we have to focus on how do we end gun violence," McLeod said, "but also mental health for the gentleman who decided to act in violence, what happened? Were there signs leading up to that that could've prevented this from even happening? We have to make sure we check up on our people and don't turn our heads to the signs, don't ignore the signs."
McLeod had a fantastic game Sunday, notching six tackles with one tackle for a loss and one pass break-up in the Colts' 17-16 loss to the Eagles. His teammates could tell how much the game meant to him not just because it was against his former team, but because he wanted to honor Davis, Chandler and Perry through more than his cleats.
"You can tell it just meant more to him," safety Julian Blackmon said. "He wanted to do everything he could to support those guys in a way that could play well, and he did."