 ](http://careyindiana.com)
INDIANAPOLIS – With an 18-8 record since Chuck Pagano joined the club, the Colts have been sharp under pressure by never losing consecutive regular-season games.
Five times the club responded in Pagano's first season by off-setting losses with victories, and Indianapolis did it last Thursday in Nashville with a 30-27 victory over Tennessee.
8 Colts Wins Following Losses Under Chuck Pagano

09/09/12 at  Chicago, 41-21

09/16/12 vs. Minnesota, 23-20

09/23/12 vs. Jacksonville, 22-17

10/07/12 vs. Green Bay, 30-27

10/14/12 at  NY Jets, 35-9

10/21/12 vs. Cleveland, 17-13

11/18/12 at  New England, 59-24

11/25/12 vs. Buffalo, 20-13

12/16/12 at  Houston, 29-17

12/23/12 at  Kansas City, 20-13

09/15/13 vs. Miami, 24-20

09/22/13 at  San Francisco, 27-7

10/14/13 at  San Diego, 19-9

10/20/13 vs. Denver, 39-33

11/10/13 vs. St. Louis, 38-8

11/14/13 at  Tennessee, 30-27
Pagano's 26-game streak without consecutive losses is the seventh-longest by any Colts head coach, with Ted Marchibroda leading the way at 34 from 1975-77.
Here are the five best bounce-back victories the Colts have made under Pagano in response to losses:
NUMBER ONE:  Colts 30, Green Bay 27
WHY:**  This was the first game for the Colts after Pagano was diagnosed with leukemia, and it came after the team endured a bye week after falling to Jacksonville at home, 22-17.  It was one of only two wins the Jaguars earned in 2012, and they did it on a demoralizing last-minute 80-yard scoring pass.  A young Colts team fell behind Green Bay, 21-3, before mounting a thrilling comeback that was achieved in the final 35 seconds with a Reggie Wayne touchdown.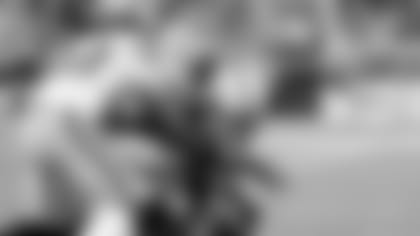 *BIG MOMENT(S): *A second-quarter play at the Colts' 30-yard line that related to no points was critical.  After being sacked and fumbling, Andrew Luck raced to the sideline to bat the loose ball out of bounds to retain a possession for Indianapolis.  His moxie and hustle in such a moment while trailing 14-0 kept Indianapolis in the game.  A Green Bay takeaway could have spelled the end with 40 minutes to play.
*KEY STAT: *Reggie Wayne had 13 receptions for 212 yards in being targeted 20 times by Luck.  His four-yard TD reception was drive-ending beauty.
*TOP QUOTE: *"I like how resilient we are.  I like how the blend of old and young we have on our team – those cornerstones of our team, those leaders, 'pillars' as we call them – have really helped lay this foundation to where the younger players can look to them in times of adversity and see how they do things." – Ryan Grigson
NUMBER TWO:  Colts 39, Denver 33
WHY:**  On a short week from a West Coast trip, the Colts hosted unbeaten Denver (6-0) and Peyton Manning, one of history's greats.  The storylines drove the week, and the game would be played before a national audience, the first one at home since Manning's departure.  The emotional nature of the stadium was unlike any other, and the 12th Man responded to help the Colts earn a memorable triumph.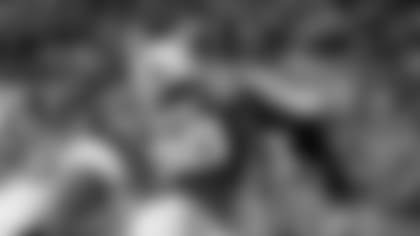 *BIG MOMENT(S): *Robert Mathis had a sack-strip-fumble-safety of Peyton Manning in the second quarter.  Indianapolis could not recover the fumble for a touchdown, but scored one on the ensuing possession for a nine-point swing and a lead it would not lose over the final 35 minutes.
*KEY STAT: *Denver was held without scores on 11-of-17 possessions.  The Colts scored 23 unanswered points in the second and third quarters to go from a 14-10 deficit to a 33-14 lead.
Mathis (two sacks) and Erik Walden (forced two takeaways in final seven minutes) starred defensively. 
*TOP QUOTE: *"That was a 60-minute war, a bloodbath.  (This is the) grittiest football team that I've ever been around my entire life." – Chuck Pagano
NUMBER THREE:  Colts 30, Tennessee 27
WHY:  Getting into the playoffs is made easier through the direct route of winning a division.  Since it did not happen in 2012, doing everything necessary to increase the odds was needed, and it meant overcoming another slow start after a lopsided home defeat.  The Colts used a 10-minute span in the middle two periods to rally, then took control by returning to rushing prowess.  It came after one of the worst rushing performances in franchise history and provided a three-game AFC South lead the club must take advantage of over the season's final six weeks.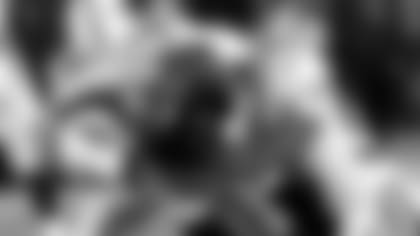 BIG MOMENT(S):  A late first-half field goal drive preceded two second-half opening TDs as the Colts scored 17 unanswered points without Tennessee having an offensive snap.  Special teams contributed with a fumble recovery prior to the second TD.
KEY STAT:  Chris Johnson ran for 70 yards and two touchdowns on the first two drives that netted Tennessee 148 yards.  Johnson finished with 86, and the Titans had 340 as the defense stiffened.  Donald Brown ran for 80 yards and two scores, a career-first for him.
*TOP QUOTE: *"This speaks to their character, their mindset.  They are resilient.  They were bound and determined to find a way to make amends for the (St. Louis) loss.  Everyone wanted to do whatever they could do to come down here and get this one." – Chuck Pagano
NUMBER FOUR:  Colts 27, Houston 24
WHY:  This was the first game without Wayne and how the club would respond was unknown since he pre-dated all current teammates.  Between 29 and 31 percent of Andrew Luck's career totals were a result of Wayne, and the Colts were facing a 2-5 Texans team in urgent need of a victory if it hoped to eventually claim a third straight division crown.  Pagano said during the week the road to the division crown led through Houston, and Indianapolis left there after coming from 18 points down at halftime.
BIG MOMENT(S):  A replay challenge with 6:21 left in the third quarter reversed a first-down producing completion by Houston.  It forced a punt.  Six plays later, T.Y. Hilton's nine-yard TD snare gave the Colts the deciding points in an 18-point comeback from a 21-3 deficit.  The Colts defense had two subsequent stops.
*KEY STAT: *The Colts outscored Houston in the fourth quarter, 15-0, and have blanked five 2013 opponents, leaving Houston with a seasonal 59-29 fourth-quarter scoring advantage.  Luck had his 10th game-winning drive in the fourth quarter or overtime, the most such efforts for any QB in the second year of a career since 1970.
*TOP QUOTE: *"We came in at halftime...said, 'We've been here before.  (It's) 21-3, we're down 18.'  Everyone remembers the (Green Bay) game last year when we came back.  These guys do a great job of sticking with the process.  It's, 'One play at a time, all you got, don't judge, don't look at the scoreboard.' " – Chuck Pagano 
NUMBER FIVE:  Colts 20, Kansas City 13
WHY:**  The Colts were soon to get Pagano back from his illness.  Indianapolis had had separation from the rest of the AFC playoff field for most of the season, but it was coming off a sub-par performance that let Houston earn the division title.  The Colts wanted to nail down the fifth seed so Pagano's return the following week would not have the added stress of a playoff berth hanging in the balance.  The Colts struggled in a tough venue, but pulled out a win over the Chiefs to welcome their coach back.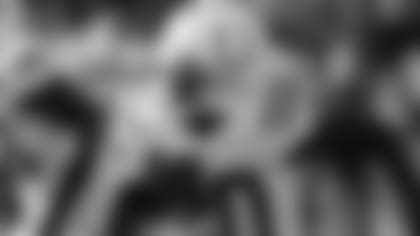 BIG MOMENT(S):  Darius Butler's 32-yard scoring interception return was the club's lone touchdown until the fourth quarter.  With a seven-point lead and after forcing Kansas City to take its final two timeouts with 2:20 left, Vick Ballard rushed for 13 yards on third-and-10 to allow the Colts to kneel out the game.
KEY STAT:  Though Kansas City had two 100-yard rushers and gained 352 on the ground, Indianapolis held on third- and fourth-and-one rushes in the fourth quarter that set up the game-winning TD drive.
*TOP QUOTE: *"It really is quite a team.  I can't say enough about the guys in the locker room, mission accomplished.  We set out to extend this season for Chuck.  Our football team delivered.  It's every guy on the team.  It's a team (effort).  That's what these kids do every week." – Bruce Arians