INDIANAPOLIS —Last week, as No. 2 cornerback Rashaan Melvin entered the league's concussion protocol and did not participate in practice, the belief was that rookie Quincy Wilson could be a likely candidate to get a good chunk of those snaps in the Indianapolis Colts' Week 8 matchup against the Cincinnati Bengals.
Wilson, who had been dealing with a knee injury earlier in the season and had been inactive five straight games, looked "really good" in practice last week, head coach Chuck Pagano said, and was "absolutely" in the mix to get some reps against the Bengals.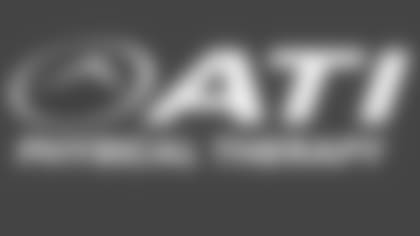 ](http://www.atipt.com/)But when the inactives list was released an hour and a half before the Bengals game, Wilson's name was included for a sixth straight week.
Pagano explained on Wednesday what exactly happened to the Colts' second-round pick between Friday's practice and Sunday's game.
"Saturday, he kind of woke up a little bit sore," Pagano said of Wilson's knee. "We treated him and went on the trip and stuff, tested him Sunday before the game. He just wasn't right."
Now, Pagano said, Wilson will be "day-to-day" this week as the team prepares for Sunday's AFC South Division matchup against the Texans in Houston.
Wilson was one of seven players who did not practice for various reasons on Wednesday, a list that also included left tackle Anthony Castonzo, who has a knee injury, and kicker Adam Vinatieri, who is listed with a back injury.
Pagano did not address those players, specifically, before Wednesday's practice, but did have updates on a few others:
• Melvin remains in the concussion protocol, but earlier in the week, Pagano said, "Rashaan's probably got a good chance" to return to the field soon. "Another week to get through that, so we're hopeful that we may get him back."
• Outside linebacker John Simon, who suffered a stinger two weeks ago against the Jacksonville Jaguars and missed the Bengals game, is "still down" for now. Pagano said on Monday that he knows Simon will do whatever he can to try to get back on the field Sunday against his former team. "(It's) up in the air about John Simon. Right now, you know he's going to be killing himself to play in this one. I guarantee you, unless there's bone showing, he's probably going to show up and try to play in this."
• Pagano said Le'Raven Clark's father passed away on Sunday, and that the Colts' starting right guard is "home right now with his family," and that he expects Clark to return to practice Thursday and Friday, and then return home to be with his family in Texas Friday night. "It's unfortunate and our thoughts and prayers are with him in a trying time like this. As far as the lineup, we'll practice accordingly and we'll get him back and then we'll make decisions from there." Kyle Kalis played several snaps in place of Clark against the Bengals, and could be ready to go, if needed, against the Texans.
NOTABLE QUOTABLES
Here were some other interesting remarks made during Wednesday's media availability:
• "Yeah, each guy has got to do their job. They run a lot of triple option stuff, so it's going to be really important defensively for each guy to be disciplined on every play and make sure they're accounting for the guy that they're responsible for. So, definitely focusing on communication and assignment football this week." — Colts defensive tackle Henry Anderson, on the need for the defense to "stay in your lane" to try to contain Texans rookie quarterback Deshaun Watson.
• "Yes, some. When something works for another team, other teams try to emulate it. Hopefully we pick it up the next time, and I see what it is. But other than that, teams try to do a little bit of that, but they do what they do." — Colts quarterback Jacoby Brissett, on if he's starting to see similar approaches against him from different defenses.
• "That's always the goal. If you win up front, your percentages definitely go up for winning. The more holes we can provide the running game and obviously got to protect better in the passing game. It's tough but that's our goal every week." — Colts center Ryan Kelly on "being bullies in the red zone" and how much of a priority that is for the second half of the season.
INJURY REPORT
Here's Wednesday's full injury report:• DNP:Tackle Anthony Castonzo (knee); tackle/guard Le'Raven Clark (personal); cornerback Vontae Davis (rest); quarterback Andrew Luck (right shoulder); outside linebacker John Simon (neck); kicker Adam Vinatieri (back); cornerback Quincy Wilson (knee).
• Limited:Running back Matt Jones (ankle); cornerback Rashaan Melvin (concussion/ankle); outside linebacker Jabaal Sheard (quad)• Full:None