INDIANAPOLIS – Something about these Thursday night games filled with quarterback injury controversy.
For the second straight year the Colts play on a short week with their starting quarterback in question to play.
What are the key ingredients to victory, presented by Papa Johns, when the Colts (5-5) take on the Steelers (5-5) this Thanksgiving night?
-As of Wednesday morning, things weren't looking great for Andrew Luck's chances to play Thursday night. Chuck Pagano said this week he has "all the confidence in the world" in backup Scott Tolzien. Will that confidence be tested come Thursday night, in what would be Tolzien's third career NFL start?
-That's the line T.Y. Hilton used this week when asked about guys having to emerge if Andrew Luck can't go Thursday. Guys need to rally around the potential absence of their franchise quarterback and the frontline Colts must play like those guys. On offense, getting the same output the Colts got last year on Thursday night (Frank Gore's 98 rushing yards in Houston) with an injured/sick quarterback would be welcomed.
-In his last 88 pass attempts against the Colts, Pittsburgh quarterback Ben Roethlisberger has yet to be sacked as the Steelers have won those two meetings by a combined score of 96-44. If the Colts want to put those video game numbers to an end from Big Ben, some pressure must be created. The Steelers offensive line is one of the better pass protecting groups in the league, but the Colts did have a season-high five sacks last week.
-The makeup of the secondary against Big Ben is very much in doubt. With Clayton Geathers (concussion) situation, the Colts might not feel as comfortable using their multi-defensive back look, a package teams often use at a high frequency against the Steelers. Also, is Vontae Davis (ankle) healthy enough to shadow Antonio Brown?
5. Don't Forget About Bell
-In last year's 45-10 win over the Colts, the Steelers didn't even have Le'Veon Bell doing what he does so well out of the backfield. Bell is back for this meeting. The Colts now will have to know where one the NFL's most multi-dimensional backs is at all times. Bell had 201 yards from scrimmage last week.
-Since 2007, the Colts are a remarkable 10-0 in Thursday games. Even more crazy is that eight of those 10 wins came away from Indianapolis. Will a short week/home game flip the script the Colts have had in their last two games with the Steelers?
-The mini-bye that teams enjoy after Thursday games will be one day longer for the Colts. Their next game will be on Dec. 5 at the Jets (Monday Night Football). That will aid any lingering injury recoveries the Colts need with one eye on that Dec. 11 home meeting with the Texans.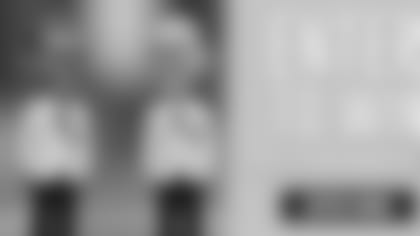 ](https://colts.formstack.com/forms/bobbleheads)