 ](http://careyindiana.com)
INDIANAPOLIS – Indianapolis has proven itself time after time as a world-class event site and the next time to land another premier sporting event comes Tuesday when NFL Owners vote where Super Bowl LII will be played.
Indianapolis, which hosted Super Bowl XLVI, is up against New Orleans and Minneapolis, and owners will vote Tuesday afternoon which city is the winner.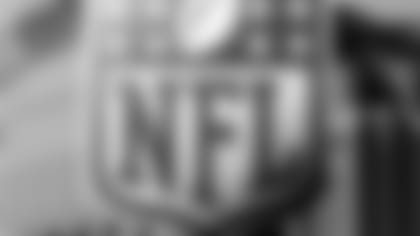 Two current Colts played in Super Bowl XLVI and believe Indianapolis is an ideal host site.
"I'd give every vote I could give to this town," said Ahmad Bradshaw about what he would say if he held the floor to influence voting.  "For the fans.  That stadium was so loud.  You couldn't ask for more."
It was Bradshaw's late touchdown run that provided the clinching score in a 21-17 New York Giants victory over New England, while current Colts teammate Hakeem Nicks had 10 receptions in the game.
"From my point of view, it turned out so good that's what I would have to say (to owners), said Nicks.  "I liked it here.  I enjoyed it here, and I wouldn't mind it being here (again)."
The term, 'Epicenter of Awesome,' was used to describe what Indianapolis delivered for Super Bowl XLVI, and Bradshaw and Nicks both agreed.
"The venue fit things very well," said Nicks of Lucas Oil Stadium, voted the nation's top stadium for fan experience for the past three years by Stadium Journey.  "I remember on Media Day it was set up and decked out.  It was perfect."
Said Bradshaw, "I had never been here before then.  I didn't think it was going to be as good as it was.  I had a great time not only because we won, but because of the atmosphere.  My family had a good time.  We did the NFL Experience at the Convention Center.  That was a great setup.  It was a good place."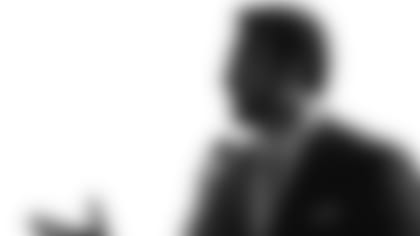 Former Colts center Jeff Saturday will pitch the owners on Tuesday.  Saturday should bring warmth among the voters for his outstanding efforts in labor negotiations in 2011.
It was the image of Saturday hugging New England's Robert Kraft that many NFL fans remember at the end of negotiations.
"I'm excited to get up in front of the owners and present our city," said Saturday Monday at a press briefing in Atlanta.  "I look forward to Super Bowl LII being Indianapolis."
Indianapolis provides one of the most tightly-compacted downtown areas.  It is highlighted by hotels, restaurants, wondrous convention space and a Super Bowl Village.
"(It's) a great town, a lot of enthusiasm, a lot of great fans," said Bradshaw.  "For a Super Bowl, you can't ask for anything more. 
"There were no problems with the teams and the city.  All the guys had a great time.  There were great restaurants, a great atmosphere.  It's a great town for the Super Bowl."
Said Nicks, "I thought the city hosted it well.  My family had a great time.  From the teammates I talked to, their families had a great time.
"For my family there were a bunch of activities.  They really liked the (downtown) mall.  I actually went there, too, and it was nice.  It was overall a good outlook and atmosphere to me.
It was an experience, something I'll always remember."
WHAT NFL WRITERS SAID ABOUT INDIANAPOLIS AND SUPER BOWL XLVI
"When can we come back for more Hoosier Hospitality?  What separated Indianapolis from some other Super Bowl host sites was the feeling that the city truly wanted the game and considered it something sacred.  It wasn't just another event on a busy social calendar.  The accommodations were top-notch.  The centralized layout of downtown made it easy for fans to enjoy the events leading into the game itself.  Well done." – Alex Marvez
"(It) was my 14th Super Bowl experience and easily one of the best.  Downtown was hopping all week.  The close proximity of the relevant hotels and restaurants enabled that feel and allowed for short walks between destinations.  (It was) pretty much a perfect week." – Mike Sando
"If this were baseball, you could say Indianapolis hit a home run.  The organization, hospitality and convenience were first-rate.  What was most surprising and striking was the enthusiasm in the streets that began the weekend before and never ceased.  I have covered 30 Super Bowls and have never been to one that had the feel of a public festival." – Mike Lopresti
"Having lived in Indianapolis, I was confident the city would do an excellent job.  Not surprisingly, Indianapolis didn't disappoint.  I never thought I'd suggest there's a city that could rival New Orleans, but Indianapolis rates.  Having attended 33 Super Bowls, the week was one to remember.  Hoosier Hospitality was more than just a motto." – Len Pasquarelli
"Eight days in Indianapolis convinced me that the city shouldn't get one more Super Bowl.  It should get every Super Bowl.  I have never, ever, experienced a Super Bowl week that was easier or more convenient to navigate.  It was a perfect week.  It's difficult, if not impossible, to satisfy a critical media, but Indianapolis accomplished the improbable.  The city not only deserves another Super Bowl; it should be put in a regular rotation so that the game is there every four or five years.  It earned that right with a near-perfect performance." – Clark Judge