INDIANAPOLIS —The Indianapolis Colts will be without one key role player on each side of the ball Sunday when they take the field in their Week 12 matchup against the Tennessee Titans at Lucas Oil Stadium.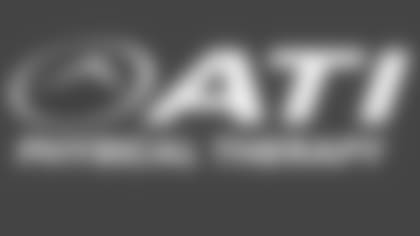 ](http://www.atipt.com/)Head coach Chuck Pagano on Friday confirmed that defensive tackle Hassan Ridgeway and tight end Darrell Daniels have already been ruled out vs. the Titans. Both Ridgeway (shoulder) and Daniels (hamstring) did not participate in practice all week.
The Colts have a couple options to replace Ridgeway, a key piece of depth for the Indianapolis defensive line, including an increased role for rookie Grover Stewart, as well as more playing time for Joey Mbu, who was just signed to the active roster from the practice squad Nov. 7 and had one tackle in his Colts debut Week 10 against the Steelers.
Daniels' spot on the roster, meanwhile, is a little more up in the air. The Colts were already utilizing just three tight ends including the rookie Daniels prior to Sunday's game, though they do have two tight ends — Mo Alie-Cox and Jason Vander Lean — on their practice squad, while Henry Krieger-Coble, who spent the preseason with the Colts and played in one game with the team earlier in the season, remains a free agent.
Another possible option at tight end is Mo Alie-Cox, who was placed on Injured Reserve at the beginning of the season after he underwent a knee scope. Swoope, who returned to the practice field a couple weeks ago, is a prime candidate to be brought back onto the Colts' active roster for the final few weeks of the season, but Pagano said Friday the tight end wasn't quite 100 percent yet, though he wasn't completely ruling out the possibility of activating Swoope by Sunday's kickoff.
OTHER INJURY NEWS
In other Colts-related injury news…
• Pagano said that quarterback Jacoby Brissett and cornerback Kenny Moore II were going to be evaluated by an independent neurologist later in the day Friday with hopes that they could be cleared out of the league's concussion protocol. Pagano said he fully expects Brissett to be good to go for Sunday's game, and that the second-year quarterback took all the first-team reps in practice this week in preparation for the Titans.
• Although safety Matthias Farley missed Wednesday's practice with a knee injury — and was limited both on Thursday and Friday — Pagano said he "should be OK" for Sunday's game. The second-year Notre Dame product enters the Titans matchup third on the team with 58 tackles, while ha also has two tackles for loss, one quarterback hit, one interception, one forced fumble, one fumble recovery and six passes defensed.
• Pagano confirmed that safety Clayton Geathers is still expected to make his 2017 debut on Sunday, and that he's expected to be on a "pitch count" after undergoing offseason neck surgery. Also expected to make his return to the field is starting outside linebacker John Simon, who has missed the last three games with a stinger in his neck.