 ](http://careyindiana.com)
INDIANAPOLIS –Earl Morrall, one of the most durable quarterbacks over 21 NFL seasons, including a four-year stint (1968-71) with the Colts, has passed away.
Morrall, a Naples, Florida resident for about the past 15 years, passed away today at age 79. 
According to his family, Morrall had been diagnosed with Parkinson's disease and was in declining health in recent months.
Morrall played from 1956-76 with San Francisco, Pittsburgh, Detroit, the New York Giants, the Colts and Miami after being the second overall pick in the 1956 draft by the 49ers.  The Michigan State product was 6-1, 205.
During his illustrious career was a 22-3-1 starting record fashioned with the Colts from 1968-71.
Shuffled by the 49ers to the Steelers, then to the Lions and then the Giants, the Colts signed Morrall as an insurance policy because then-Colts coach Don Shula knew him from Detroit.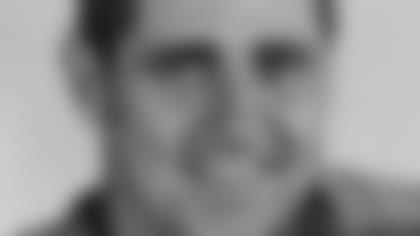 According to John Steadman's book, 'From Colts to Ravens,' Shula was impressed by Morrall's ability, personality, good arm, play-making style with play-action passes and a jovial way of being a leader.
Morrall took the Colts to a 13-1 record that year for an injured Unitas.  The Colts won their first six games and rolled through the rest of the schedule as Morrall completed 182-of-317 passes for 2,909 yards and 26 touchdowns.
Morrall was named the NFL MVP that year by AP, UPI, NEA and The Sporting News, while making the Pro Bowl.
The Colts beat Minnesota (24-14) and Cleveland (34-0, avenging their lone regular-season loss), but fell in Super Bowl III, 16-7 to the New York Jets.
Unitas subbed for Morrall late in that game and returned to the starting lineup the next year.
Morrall gained another chance to shine when the Colts reached Super Bowl V after the 1970 season.
After starting just once during the regular season, Morrall relieved an injured Unitas in Super Bowl V and guided the Colts to a 16-13 victory over Dallas in the Orange Bowl, the same venue as the team's loss in Super Bowl III.
The winning points came on a Jim O'Brien 32-yard field goal with five seconds remaining.  The holder for the rookie kicker was Morrall.
"I reminded him it was artificial turf and that grass wasn't growing there," said Morrall when he saw O'Brien trying to pluck blades to throw upward to determine the wind direction.  "I just told him to forget the wind and meet the ball square."
Leaving the Colts after the 1971 season, Morrall re-joined Shula in Miami (**click here to view Don Shula salute Earl Morrall**).  Morrall took over for an injured Bob Griese and kept the Dolphins perfect in nine games as Miami went 14-0, then capped a perfect season with a 14-7 win over Washington in Super Bowl VII.
Morrall was a member of Miami's Super Bowl VIII champions the next season, then stayed with the Dolphins until retiring.
"He was an unbelievable guy," said Shula to the Miami Herald upon Morrall's passing.  "There were no negatives about him.  He was the best guy in the locker room.  Great in practice and on the field, he made big plays in big games.
"He was just a fine human being, and that transcended everything else.  It wasn't just about his career.  In everything he tried, people recognized what a fine individual he was."
Morrall had a career 63-37-3 starting record.  He hit 1,379-of-2,689 passes for 20,809 yards for 161 touchdowns and 148 interceptions.
Morrall was too much of a gentleman to point out he was able to defeat every team for which he played other than Miami and do it in those teams' home stadiums.
Former Dolphin teammate Charlie Babb told the Naples Daily News, "He (Morrall) loved to compete, and he was probably one of the kindest individuals I've ever met.  I don't remember if I ever saw him extremely mad.  He had that kind of personality.  I saw him a few times where he was very upset at himself, but never at anyone else.
"He's a creature you don't see that much of in the game anymore – soft-hearted, soft-spoken.  He'll be missed."