INDIANAPOLIS – The fans of the Indianapolis Colts have spoken.
Two months before a critical NFL Draft that will heavily shape the organization's direction going forward, the faithful has weighed in on what they want their Colts to do come Round One.
About 38 percent of the 12,680 voters say outside linebacker should be the position of choice when Round One gets underway on Thursday, April 27.
The Colts sent out a Twitter poll on Tuesday asking fans if the team should go with outside linebacker, offensive line, running back or cornerback in Round One.
The results were as followed: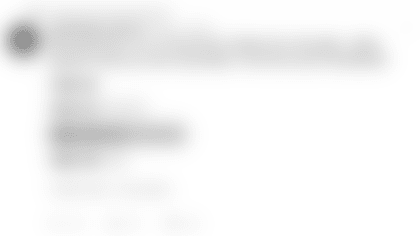 What fans are clamoring for has some similarities to how various Mock Drafts are looking for the Colts.
Through two Mock Draft compilations, the experts have the Colts following a somewhat similar line of thinking as the fans. A third of the mocks have the Colts taking a running back. Another third went with outside linebacker. And the other third of the pie has been divided among other defensive positions (cornerback-3, safety-1 and defensive line-1).
Offensive line is the biggest discrepancy. Not one of the 15 Mock Drafts looked at so far have the Colts going offensive line in Round One, whereas 27 percent of the fans want an offensive lineman chosen first. It's supposedly a weak offensive line draft class in 2017.
If the Colts take a defender in the first round of this year's draft, it will be just the second defensive player they've taken in Round One since 2010 (2013-Bjoern Werner).
The Colts will find out their exact draft position at a coin flip during Combine week. The Colts will select either 14th or 15th overall.
The analysis from those producing content on Colts.com does not necessarily represent the thoughts of the Indianapolis Colts organization. Any conjecture, analysis or opinions formed by Colts.com content creators is not based on inside knowledge gained from team officials, players or staff.