 ](http://careyindiana.com)
INDIANAPOLIS – Reggie Wayne will be playing in his 195th career game Monday, and the previous 194 have put him in the spot to become the ninth NFL player to hit 1,000 receptions.
There have been all manner of receptions made by Wayne, who is one of three NFL players ever to increase a reception total annually over the first seven career years.
Colts fans might remember:
The last-minute one-yard TD reception against New England in 2009 for a 35-34 win
The pass he "caught twice" against New England in the AFC Championship game on the last touchdown drive where the ball was stripped from his grasp before he re-gained it
The 59-yard beauty in perfect sync with Peyton Manning at Carolina in 2007, when John Unitas' franchise TD passing record was shattered
The emotional one-yard TD against Houston in a 19-16 win with 19 seconds left in 2011 when some thought it would be his last one as a Colt
The list could go on as thousands of Colts fans witnessed or felt something with many of his receptions.  Here are favorite receptions from some important people in Wayne's career: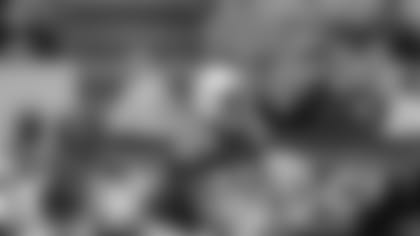 Wild Card Playoffs – Denver at Colts – January 9, 2005
Second-and-nine at Indianapolis 42 (12:21 left in second quarter)
Super Bowl XLI – Colts vs. Chicago – February 4, 2007
Third-and-10 at Indianapolis 47 (6:58 left in first quarter)
"I have two catches from Reggie that stand out to me.  The first one was in the playoffs against Denver after the 2004 season.  We were up 14-0 and it was in the second quarter.  Peyton (Manning) hit Reggie on a long pass on the left sideline.  Reggie was interfered with by Roc Alexander, but he caught the pass anyway for a big gain (49 yards).  After three years with Reggie, I wasn't even surprised when he caught the ball.  I'd seen him make so many great catches, I was expecting.  But that catch was one of the best I'd seen in a big game.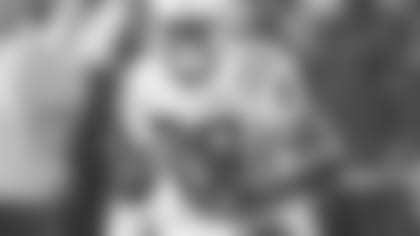 "The second catch I remember was not a difficult one.  It came in the first quarter of Super Bowl XLI.  We were struggling so much, and we needed a spark.  Peyton shook off some pressure and hit Reggie, who was wide open.  It was raining so the ball and field were wet and Reggie had to wait on the ball to get there.  Once Reggie caught it and scored we were back in the game, and I was sure we would be fine.  We went on to win, but that was the play that energized us."
Colts at Houston – October 5, 2008
First-and-five at Houston 5 (2:00 left in fourth quarter)
"We had scored two touchdowns in two minutes to cut a deficit to 27-24 when Robert Mathis sacked the quarterback and we got the ball again.  On first down, Peyton (Manning) threw to Reggie in the end zone near the sideline, and he threw it high enough and outside to the point where only Reggie could get it.  Reggie went up on his defender, contorted his body like only he can do and caught the ball with one hand.  The other hand never touched the ball, and Reggie was able to get down inbounds with a catch only a few players could make.  He has made some unbelievable one-handed catches before, but in that moment and for what that catch and control meant, that one stands out to me.  It capped a great comeback win."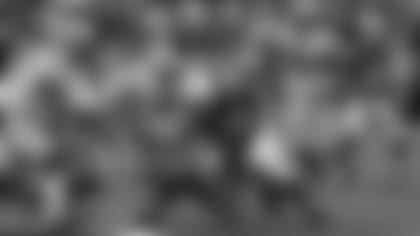 Green Bay at Colts – October 7, 2012
First-and-goal at Green Bay 4 (:39 left in fourth quarter)
"My favorite catch from Reggie was the game-winner last year against Green Bay.  He made a number of plays in that game to help us come back, but his ability to make that particular catch and extend the ball over the goal-line also showed how quickly he thinks and how driven he is to win.  I've seen Reggie do a number of outstanding things since we met years ago, and for what that catch meant last year, that was my favorite."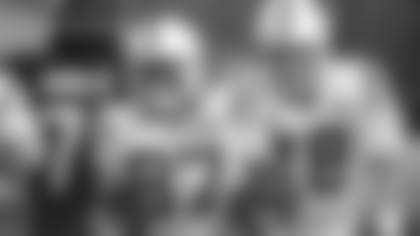 Super Bowl XLI – Colts vs. Chicago – February 4, 2007
Third-and-10 at Indianapolis 47 (6:58 left in first quarter)
"Reggie has made so many great catches.  I think the one that certainly has to be at the top probably would be the first touchdown we scored in Super Bowl XLI.  It was a third down.  They (the Bears) had already run a kickoff back and they were up 7-0 and here we are trying to kind of get on the scoreboard and not fall behind.  Chicago was not a team you wanted to fall behind to.  I think it was like a third-and-10, and we had a 16-yard in-pump.  Reggie was going to go 16 yards, fake the in-route and go deep to try to get the safety to jump on the in-route.  Chicago actually ended up running a busted coverage and Reggie ended up being wide open.  Had they not busted the coverage, Reggie and I were convinced that the route still would have been wide open because of his route-running ability and the play design.  I remember one of the defensive linemen had kind of gotten free, but I saw Reggie open and was like, 'Please just give me a chance to get it to him.'  I got it to him, he got into the end zone and obviously we went on to win the game.  Not the greatest throw or probably the most difficult catch, but certainly one of the most memorable of many, many that he made throughout his career."
Green Bay vs. Colts – October 7, 2012
Second-and-three at Indianapolis 43 (3:08 left in fourth quarter)
"My favorite catch was a deep out (route) that he ran (early in the winning drive).  The corner (Tramon Williams) kind of read the route and Reggie was in the slot. Reggie was running and knew the corner was there.  The ball literally was going right at the corner.  Reggie (extended) his hands and catches it in front of the corner, then just brought it right into his face.  He flipped the ball to the ref, shakes his head, smiles (and) says, 'Come on up.'  That's amazing.  Strong hands, strong hands."
Luck is the seventh passer who has thrown to Wayne.  His 134 completions to Wayne rank behind 779 by Manning, who played 10 seasons with him and to whom he completed passes totaling more than 10,000 yards. 
Reggie Wayne Receptions by Passers
Only two NFL quarterback-receiver tandems ever accounted for 10,000 – Manning-to-Wayne and Manning-to-Marvin Harrison. 
Wayne arrived in the fourth year of the Manning-Harrison tandem, a pairing that likely impacted the numbers Wayne could have achieved earlier.
Still, Wayne has remained a vital target, one on whom Luck can depend.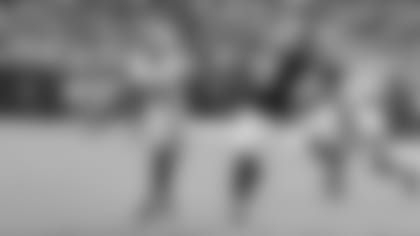 "You see him come out of all his breaks, and his hands are up ready to catch the ball," said Luck, who picked a reception early in the game-winning drive other than the long one-handed snare that followed, as well as the heads-up scoring play that drew Pagano's admiration.  "He's done a phenomenal job.  I'm sure a lot of it is God-given, what his parents gave him. 
"His work ethic is phenomenal.  He always knows the situation, will make the play.  He's always going to make the right play at the right time."