INDIANAPOLIS – This week's film breakdown looks at Andrew Luck and Jack Doyle hooking up for their fourth touchdown this season.
Here's the All-22 development of Doyle's seven-yard touchdown in the Colts' 34-26 victory over the Titans: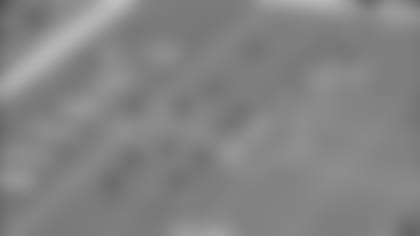 Let's not forget a false start penalty immediately after the two-minute warning sent the Colts back to the seven-yard line on this 3rd-and-goal. A play call change from Rob Chudzinski did open up the field a little more after the penalty. The Colts decided to go empty set here (Robert Turbin motions out to the left), pretty much clearing out the middle of the field with the Titans obviously having several eyes drawn towards T.Y. Hilton in the slot of the trips formation to the right.THE ROUTE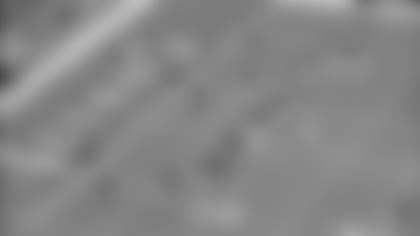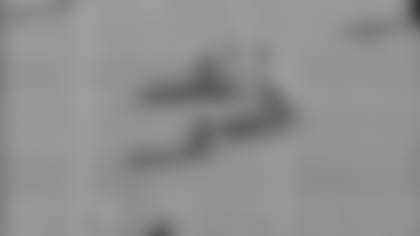 Hilton's corner route really opens things up for Jack Doyle to work in the middle of the field. Hilton takes cornerback Brice McCain with him for the early part of the route, before safety Kevin Byard turns his back to Doyle with Hilton coming into his zone. While that is going on, Doyle is working against Titans inside linebacker Avery Williamson. It's clear Williamson is expecting Doyle to run more of a drag/crossing pattern. But the tight end stutters back to the right, creating separation and opening himself up for a relatively large window, not typically seen on a third-and-goal in the red zone.THE CATCH
Andrew Luck, who led his 17th career game-winning drive here, had to throw this ball probably just a little earlier than he wanted to because the pocket was beginning to collapse. But the throw was placed in a spot where no defender could make a play on the ball. The trust in Doyle was there all afternoon from Luck. Doyle finished Sunday with a career-high nine catches for 78 yards, scoring his fourth touchdown of the season (tied for the most among all tight ends). The career-day for Doyle came in a stadium where he played some in college (while at Western Kentucky) and spent the 2013 offseason, during a rookie stint with the Titans.