INDIANAPOLIS — This week's film breakdown looks at one-man wrecking crew Henry Anderson getting the sack and forced fumble on Jacksonville Jaguars quarterback Blake Bortles late in the second quarter of Sunday's game at Lucas Oil Stadium.
Here's the All-22 development of Anderson's play:PRE SNAP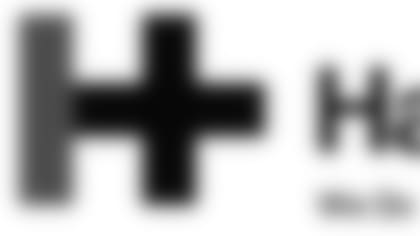 ](http://haysandsons.com/colts/)With the Jaguars already up 20-0, they were threatening to add even more to their point total heading into halftime, as they had reached the Indianapolis 25-yard line with 32 seconds remaining in the second quarter. On 3rd and 10, the Jaguars come out in a three-receiver set with tight end James O'Shaughnessy lined up offset to the right, and running back Chris Ivory lined up to the left of quarterback Blake Bortles in the shotgun. In an obvious passing situation, the Colts use a "big dime" package consisting of six defensive backs — three cornerbacks and two safeties, and an extra safety, Matthias Farley, in to cover the tight end, O'Shaughnessy. Up front, Indianapolis sends just four rushers towards the quarterback. Henry Anderson is lined up in the B-gap between Jaguars left guard Patrick Omameh and left tackle Josh Wells, filling in for the injured Cam Robinson.THE RUSH On the snap, and with numbers, the Jaguars' offensive front turns its attention to the left side of the Colts' defensive front, using O'Shaughnessy to chip RUSH linebacker Jabaal Sheard, who will then be blocked by right tackle Jeremy Parnell, while Jacksonville utilizes a double team of right guard A.J. Cann and center Tyler Shatley to take care of defensive lineman Margus Hunt. This leaves one-on-one matchups on the right side for Anderson and SAM linebacker Barkevious Mingo. Mingo initially gets a good push on Wells, but the tackle does a good job re-establishing some leverage and keeping his defender out of Bortles' face. Omameh wasn't so lucky in his matchup against Anderson, who uses his hands to make a nasty swim move to break free to his right and find an open path to the quarterback.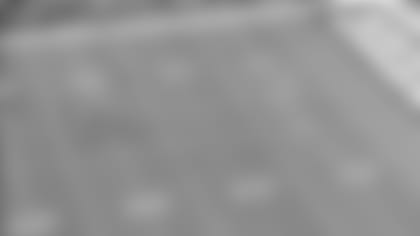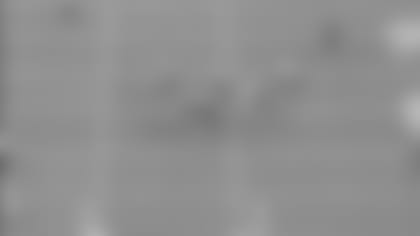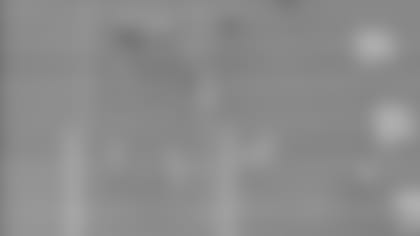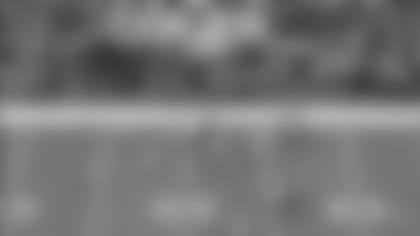 As Bortles, standing about eight yards behind the line of scrimmage, starts to shuffle forward to attempt a pass over the middle — probably to wide receiver Allen Hurns at the 12-yard line, which would've been a first down, although he was draped by three Colts defensive backs — he's hit on his back-right side by Anderson, who's able to get the quarterback's arm before dragging him to the ground. This causes the ball to propel forward several yards, and safety Darius Butler just happened to be at the right place, right time to pick it up around the Indianapolis 16-yard line. With several players on both sides initially believing the play was likely an incomplete pass, and not a live fumble, this gives Butler quite the head start up the field, and he's able to break a couple tackles and get all the way to the Indianapolis 48-yard line for a 32-yard fumble recovery return.
It was the first sack of the season for Anderson, and the first forced fumble of his career.