INDIANAPOLIS – This week's film breakdown looks at Frank Gore's key overtime run to set up Adam Vinatieri's 27-yard game winner.
Here's the All-22 development of Gore's 22-yard run in overtime, which came on a third-and-five, against the Jaguars.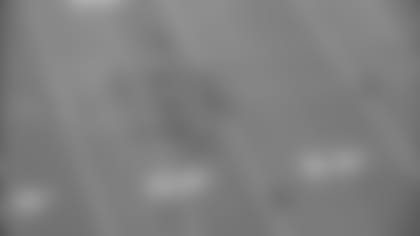 If the Colts didn't score on this overtime drive, a tie was about to become real possibility with the clock ticking under five minutes. The Colts would make sure that a second missed kick from the Jaguars would prove very costly though. Here, the Colts face a third-and-five from the Jaguars 29-yard line. From this yard-line, the game-winning field goal try for Adam Vinatieri would be 47 yards, which is no guarantee. The Colts were hoping to shrink that attempt for the Hall of Famer kicker and they did just that.THE BLOCKING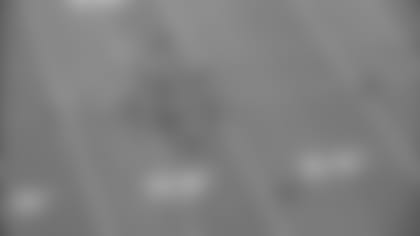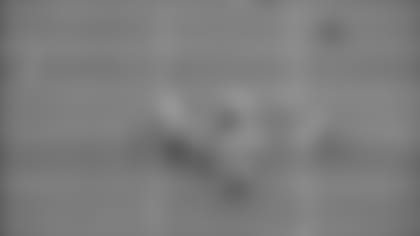 With reserve offensive lineman Jonotthan Harrison in the game as a tackle eligible, the Colts run away from him lining up at tight end on the right side of the line. There are several key blocks on this play. They came from left tackle Anthony Castonzo reaching the second level, a pulling Hugh Thornton and blocks from tight end Coby Fleener and h-back Jack Doyle.THE RUN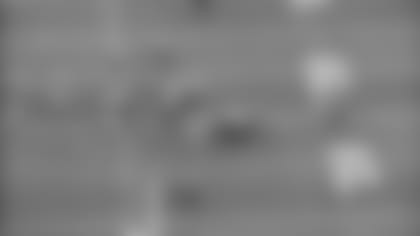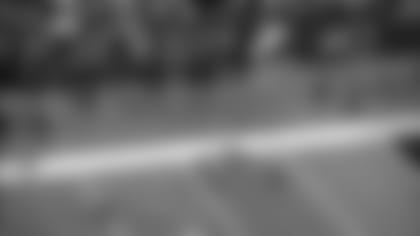 The counter-action on this play freezes the Jaguars linebackers and even causes them to take a step or two to the left, where Harrison is lined up, and away from the play. Not enough can be said about the blocks from Thornton and Doyle to open up a nice sized hole for Frank Gore. The 11-year vet does the rest in breaking a couple of arm tackles and rumbling 22 yards, down to the Jaguars seven-yard line. The run was a bit of a revenge for Gore after his earlier fumble. The Colts would then take a two-yard loss to re-position the ball for Vinatieri's 27-yard, game-winning, field goal.