INDIANAPOLIS —When healthy, Marcus Mariota is one of the more dangerous dual-threat quarterbacks in the National Football League.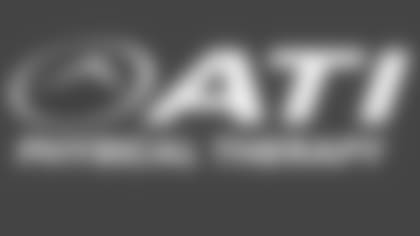 ](http://www.atipt.com/)Armed with a 4.5-second 40-yard dash, Mariota has shown the ability to break away from opposing defenses plenty of times over the first three years of his career, evidenced by his eight career runs of 20 yards or more, highlighted by an 87-yard touchdown run his rookie season in 2015.
But after suffering a hamstring strain and missing the Titans' Week 5 matchup against the Miami Dolphins earlier this season, it was obvious Mariota was still feeling the effects of the injury the next week against the Indianapolis Colts in Nashville.
Clearly still hobbled, Mariota seemed content with staying in the pocket and getting rid of the ball that night, and would complete 23-of-32 passes for 306 yards with one touchdown and one interception, while attempting just two rushes for zero yards, in the Titans' 36-22 victory over the Colts.
But when the two AFC South Division rivals meet up once again on Sunday, this time in Indianapolis, the Colts expect to face Mariota at his absolute best.
"The quarterback is 100 percent," Colts head coach Chuck Pagano said Wednesday, when asked about the differences he's seen in the Titans since that Week 6 matchup. "He was coming off the hamstring, and we anticipated him playing, which he did obviously. But the zone-read stuff and him pulling the ball and getting it out on the perimeter and then having the option to pitch it – all those things (are now available)."
With his hamstring slowly getting better each week, Mariota has proven to be more and more of a running threat since that Colts' matchup. Two weeks ago, in the Titans' 24-20 victory over the Cincinnati Bengals, he had six rushing attempts for 51 yards, and last week he had a rushing touchdown in Tennessee's 40-17 loss to the Pittsburgh Steelers.
While Mariota has never had the style of a "scramble-first" quarterback, the simple threat of the run this time around means the Indianapolis defenders are going to have to be that much more focused on their assignments, especially as the Titans get closer to the end zone.
"Him being 100 percent brings him into play as far as extending plays in the pass game," Pagano said. "And then the run game – he's always a threat in the red area if you defend and take everything away down there. You saw him run in for a touchdown against the Steelers, so that's different."
NOTABLE QUOTABLES
Here were some other interesting remarks made during Wednesday's media availability:
• "Oh, yeah. Happy to be back. The bye week was good. Now we need to get ready for a division game and still got a chance, especially looking at the AFC. There's the wild card, two games out. We just got to continue believing in ourselves, keep working and go out there Sunday and try to get a win." — Colts running back Frank Gore, on the feeling in the locker room coming off the bye week.
• "Well, he has a hell of an arm. I know you see Jacoby each week, but he has a huge arm. He gets it there. He can make all the throws – that's what it is." — Colts wide receiver Chester Rogers, on what makes quarterback Jacoby Brissett such a threat with the deep ball.
• "To be honest, that game is in the rear view. Just like all the other games, I can't remember plays from the Pittsburgh game. I'm basically worried about what's coming up next and the next game is Tennessee and that's it." — Colts nose tackle Al Woods, on what he took away from the Colts' Week 6 game against the Titans heading into Sunday's matchup.
INJURY REPORT
Here's Wednesday's full injury report:• DNP:Safety Matthias Farley (knee); tight end Darrell Daniels (hamstring); outside linebacker Tarell Basham (illness), defensive tackle Hassan Ridgeway (shoulder).
• Limited:Wide receiver Kamar Aiken (hamstring); cornerback Kenny Moore II (concussion); guard Kyle Kalis (knee).
• Full:Outside linebacker John Simon (neck); quarterback Jacoby Brissett (concussion).
— Pagano said Wednesday's practice would count as Brissett's "non-contact" session in the league's concussion protocol, and if everything progresses well, he could have some sort of controlled contact during Thursday's practice to "check that box." The next step would then be being cleared by an independent league neurologist, and then Brissett would be good to go for Sunday's game.
— Keep an eye on the Farley injury. While the team expects to see fellow safety Clayton Geathers make his 2017 debut Sunday after undergoing offseason neck surgery, Pagano said Geathers will, understandably, be on a "pitch count" against the Titans. That leaves T.J. Green and Darius Butler as the only other safeties currently on the roster.
— Good news for the Colts when it comes to Simon, who has missed the last three games with a stinger in his neck. Barring any unforeseen setbacks the rest of the week, Pagano said Simon should be back in the starting lineup at outside linebacker against the Titans and Mariota, against whom he had his first-career interceptino — and pick-six— back in Week 6.