 ](http://careyindiana.com)
INDIANAPOLIS – When Oakland's Denarius Moore caught a five-yard touchdown pass from Terrelle Pryor with 11 minutes left in the season opener, it started what has become a streak that is "remarkable" in the opinion of Andrew Luck.
Since then, Indianapolis has not allowed a fourth-quarter point, blanking Miami, San Francisco, Jacksonville and Seattle while building a 4-1 record.
In those games, the Colts have out-pointed foes 28-0 to own a 35-7 bulge in fourth-quarter scoring for the season.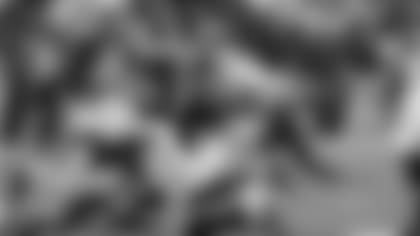 The point total allowed is the fewest by any team in the fourth quarter this season.
"It is remarkable.  They've been incredibly opportunistic," said Luck.  "It's so much nicer watching them instead of going up against them in training camp every day and you get frustrated when you throw an interception in a two-minute drill.  It's been great."
Chuck Pagano wanted a defensive tone set when he joined the Colts, and he has built a defense that plays tightly and with intent preparation during the week.
"It goes back to process, 'One play at a time, all you got, 60 minutes, don't judge,' " said Pagano.  "Play as hard as you can and make sure you're in position (so) when the play shows up you're there to make it.  That's what these guys are doing."
While long-time Colts fans are versed in offensive exploits that opened eyes, they might blink still when seeing their team have such a distinguished defensive achievement.
Washington is next to the Colts having allowed 10 points in four games while in five games, the next fewest is 15 by Chicago, 16 by Miami, 17 by Kansas City and Cincinnati, 18 by Seattle and 20 by Cleveland and New England.
Last week, the Colts owned an 11-0 margin in the final quarter to produce a 34-28 win over Seattle.
"I didn't even know the stat until Chuck told me it," said Greg Manusky.  "You just play game-by-game, you make your adjustments at halftime and then you make it during the third quarter.  That's what you do as a coach.  
"Sometimes you've got to adjust it based upon what the offense does.  We're just trying to make the right situations.  It comes down to us making plays and we usually do at the end of the game, which has been great."
Indianapolis halted two final Seahawks possessions to nail down the win.  Crunch-time has been made easier by a second season in the 3-4 system.  Trust has formed with repetition.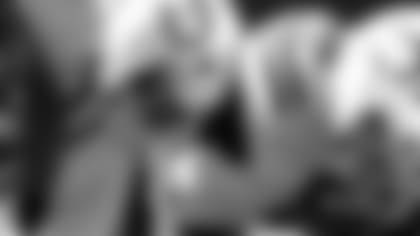 "Just trust," said Cory Redding.  "A lot of goals that we want to set for ourselves, we didn't achieve last year.  We know what we have as far as the guys in this locker room.  We know what kind of scheme we have, and we know the coaching staff.
"We have a lot of good things in place.  All it comes down to is trust, doing your job.  If we do that, good results will happen."
San Diego will pose a different test for the Colts.  Having played three games against mobile quarterbacks who could break containment, Philip Rivers, coming off consecutive 400-yard games, will take aim from the pocket as the Chargers hope to rebound from a loss for the third time this season.
"We've got to be buttoned up in what we're trying to get done," said offensive coordinator Ken Whisenhunt.  "It's a good defense.  They play hard.  They're well disciplined.  It really comes down to not making mistakes.  We've got to be better this week."
PRACTICE REPORT – Did not participate:  S-LaRon Landry (ankle), LB-Bjoern Werner (foot); Full Participation:  Stanley Havili (ankle), DT-Ricky Jean Francois (groin), LB-Erik Walden (elbow).
INJURY REPORT – Out:  Landry, Werner; Questionable:  Walden.  Probable:  Havili, Francois.