For Sable, her sophomore year as a Colts cheerleader feels a lot different from her rookie year.
"I definitely feel more prepared and know what to expect. I know how much practice I need," she says. "And I'm a lot more confident when I do come to practices because I've put the work in ahead of time."
Knowing what to expect makes this season even more exciting for her.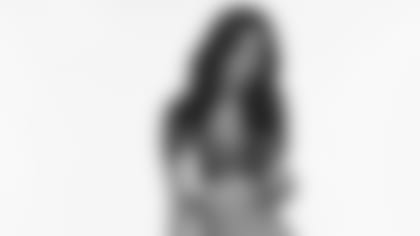 "Coming back for a second season, there's a bond that's there and it's really, really neat to get closer and closer with the girls. Because the first year, you're getting to know everyone and their personalities and you're a little nervous yourself. And then you really find out who everybody is your second year."
The last year even helped her find out who she is, by uncovering a talent she wasn't sure she had and didn't realize she was passionate about.
"I took one photo class in high school and back then, I always thought, 'Oh, this is really neat. It's cool that people have an eye for this,'" she says.
She recently discovered she was one of those people.  
"I had taken pictures of a few of my friends. And then I started to realize I love making people feel good about themselves – just feeding them that positive energy and they leave the session like, 'Oh my goodness, I have a total confidence boost, I feel so good, I can't wait to see these.'"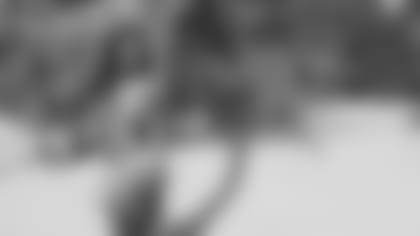 She had an opportunity to work behind the scenes during the Colts Cheerleaders calendar shoot in the Dominican Republic this spring – and it took her passion to a whole new level.
"I was catching a lot of behind the scenes photos of the girls in their natural element, whether they were going to the pool or going to the beach or throwing a football on the beach – I was getting to capture all of that. That was really neat because I could just carry my camera with me wherever I went and just whip it out and get a really cool shot when that moment was actually happening and it wasn't posed."
Some of her photos were even showcased in an online story by MAXIM.
"I was a little star struck," she says. "I would never expect that to happen. It was just really neat to see that someone else appreciated my work."
Another highlight came early this summer, when she was asked to photograph her teammate's surprise engagement.
"It was totally organic. She had no idea that I was there," she says. "I was hiding in the bushes, jumping from bush to bush. He had texted me all the details, 'This is the time I'm going to be down on the canal, and just look for me to do this, this, and this.' And then I saw them, I saw him, I'm hiding in these bushes and I see him get down on one knee and it honestly was the most awesome thing."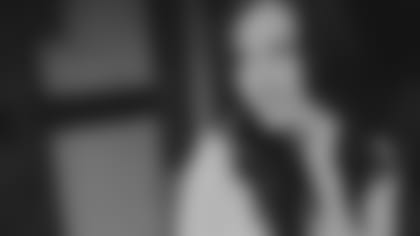 And she captured it perfectly.
"It used to just be for fun, but now I'm taking on clients, actually paying clients, I just launched my website  So, it's really exciting," she says. "It's all happening."
Sable has a big moment of her own happening in early September – she's getting married near her hometown of Bedford, Indiana.
"It's actually really cool because it's the wedding and it's the beginning of the season," she says. "All of my favorite things in life are happening at the same time. It's a lot, but it's cloud nine exciting."
Sable's 2018 Colts Cheerleaders Swimsuit Calendar Shoot in Punta Cana, Dominican Republic.