When Abby was challenged to come up with a cause to support this season, she knew exactly what she wanted to do.
"I was super excited because I had an organization in mind that I had worked with previously. When I had worked with them during my time as Miss Illinois, I really wanted to do something to make a difference," she said. "I was able to help on a small level, but I knew when Kelly proposed this idea that if it were to go through and I was able to get this money, that I could really make a big impact."
Abby and her teammates have the potential to earn money to support their cause through the Community Impact Challenge.
"I'm working with College Mentors for Kids. It's nationwide, there are college campuses all over that have College Mentors, but their home is Indianapolis. I got to Ball State and that's one of their biggest college campuses. I was involved with this program for three years in college and I just fell in love with it."
As a college student studying elementary education, mentoring was just as beneficial to her as it was to the students.
"It's two hours of your week and you can't be on your phone because you need to be focused on the student. It's two hours away from social media, away from whatever assignment you have, and they're just so lighthearted and honest and don't have a care in the world. It just makes you appreciate the little things in life. And I think that's why it's so beneficial for us to be involved with it."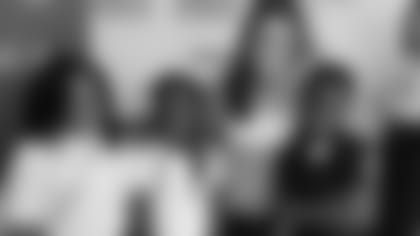 Abby knows the significance mentoring plays in the lives of young people.
"I was very fortunate growing up. I always had a handful of mentors around. I never knew what it was like not to have one, but I knew how important they were because each mentor I had shaped me to be the person that I wanted to be."
And as someone studying elementary education, she knows what a difference it makes in the classroom.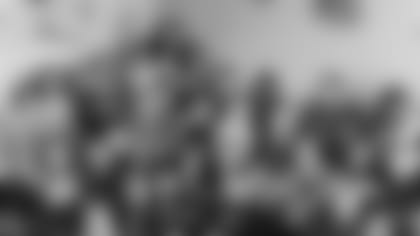 "I have a year left in school and I'm in a kindergarten classroom right now. The school that I'm at actually has College Mentors and some of the kids even talk about being involved with the program and their eyes just light up. It's like Christmas morning for them, but every week. To give students something like that to look forward to is always a positive in my eyes."
Being involved in an organization that gives her the opportunity to pursue her passion while making a difference is what brought Abby to the Colts in the first place.
"When I looked into the Colts organization, I tried out three years ago for the first time and I've been on the squad for two years, and one of the biggest impacts on me was how involved they were in the community."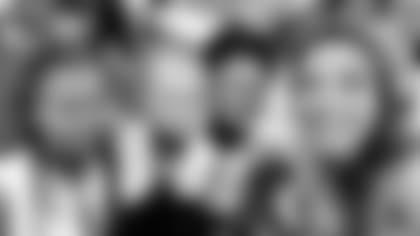 It's a role she and her teammates have enjoyed growing into and one she hopes will continue to grow in the future.
"The young ladies that are going to be filling spots on this team as the seasons progress, I hope they have that same motivation and have the opportunity to pursue that. It just reinforces how important we are and that what we do is important."