Unlike many cheerleaders, Cortney didn't fall in love with dance when she was young. In fact, it was quite the opposite.
"I was terrible at dancing when I was little," she says. "My mom said I looked like a sad puppy behind glass at a pet store when I was at dance practice. I just didn't want to be there. I just wasn't feeling it."
And she wasn't exactly outgoing either.
"I was also very shy, so shy. I don't think I talked to very many people," she says. "I was just very scared of everyone. I was very scared just to open up."
Cortney ran cross country in middle school, but there was something she was missing – and running away wasn't going to help her find it.
"I think when I got older, I wanted to be more in the spotlight," she says. "I wanted to be on the sidelines cheering and dancing and doing these routines and making friends through that, but I was so shy getting into it that it really took me some time."
She picked up studio dance again, made her eighth grade dance team, and never looked back – going from the unlikely cheerleader to the professional cheerleader.
"When I was a senior in high school, I watched online a video of the Colts Cheer auditions. I remember watching that video and just thinking, 'I can do this. I want to do this.' And I walked into the living room and I told my mom, 'Hey mom, I think after I'm done with high school, I want to move to Indy and try out for the Colts.'"
Now a three-year veteran of the Colts Cheerleaders, for Cortney the fitness aspect of cheering for an NFL team has been life changing.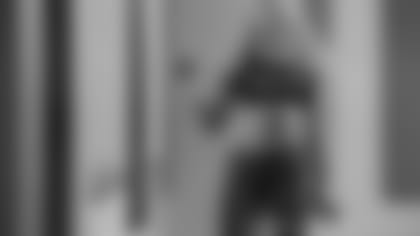 "I took my first HIIT class with Sean (Bartram) and couldn't walk for about two days. My calves were so sore and tired, but I loved how challenging it was – because I hadn't been that challenged with a workout ever. I had never experienced something that works every part of your body and that you feel it everywhere. Just knowing how far you can push your body was incredible to me."
Learning what her body was capable of inspired her to get certified as a personal trainer. It's knowledge she's used personally and eventually, she hopes to use it to help others.
"To see people come out of their comfort zone and be able to push themselves and see how happy they are at the end of that workout is something that just gets me excited," she says. "Your body can do so much more than your mind wants to do."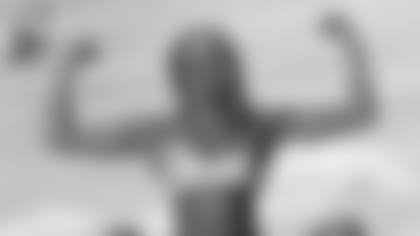 Along with exercise comes diet. And that's another area Cortney has taken a real interest in - as a vegetarian for the past 10 years.
"That's something that we as cheerleaders have all been taught, that you can't outwork a bad diet. There's just no way to do it. So, you need to really watch what you're fueling your body with."
And even though she's not doing it professionally (yet), because of her knowledge in both areas, Cortney's teammates tend to solicit her help when it comes to fitness and nutrition.
"I love helping my teammates. I love that they come to me and want advice. That makes me feel awesome. I feel honored that I get asked for help on stuff like that. It makes my day."
From a shy young girl who hated to dance to a professional dancer, Colts Cheer has helped Cortney become the woman she is today. And she picked up a new passion along the way.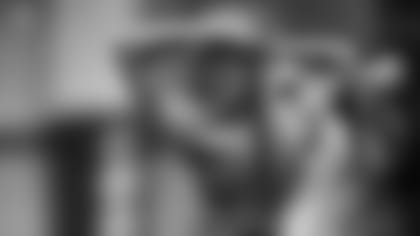 "My eyes were really opened to the whole world of fitness once I got put on this squad."
It's a passion she hopes to put to use - opening other people's eyes and changing their lives for the better, just like it did for her.
Cortney's 2018 Colts Cheerleaders Swimsuit Calendar Shoot in Punta Cana, Dominican Republic.