Born and raised in Lafayette, Indiana, when it came time to go to college, Bailey was ready to get out.
"I only applied to Purdue because my parents made me," she says. "My whole family is huge Purdue fans. They bleed black and gold. I was the rebellious child who wanted to do something different. If I could have gone to California, I would have done it. But I ended up going to IU, just because I didn't want to go to Purdue".
She went away – but not for long.
"I went to IU for a year," she says. "I think by fall break I was like, 'I'm going to move home.' I knew within three months. I loved it, it was a great experience, but I knew pretty quickly that I wasn't supposed to be there."
Back home, she settled quickly in West Lafayette.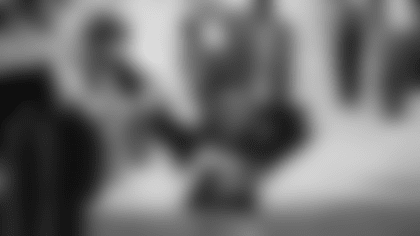 "I moved back to Purdue and stayed there for the remainder of my three years. I tried out for Goldusters in the spring, I did that for three years and served as student leader on the team."
It was there she met Lexie and Brookelyn, her teammates who would also become her Colts Cheer sisters – but not if she had anything to say about it.
"When Lexie was first going through the tryout process, I was like, 'There is no way I would ever do that.' It's just so far from anything I've ever done," she says. "It's just a whole different world."
Ultimately, it was her relationships that lured her in.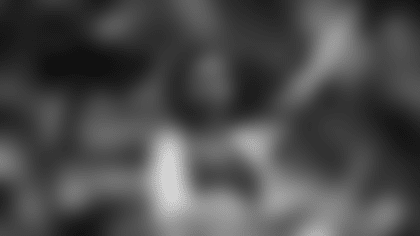 "Cassia, another Golduster alum, reached out to me in January and was like, 'Have you ever thought about the Colts?' And I was like, 'No way. Don't even try to convince me.' Well of course, after like three months of working on me, they finally convinced me to come to one of the workshops," she says. "I was still a little uneasy about it, but all the girls were so awesome that I was like, 'Alright. What the heck? I might as well just go through the process.' And thank God I did because it's been the best experience ever."
And her family couldn't be more thrilled.
"In the fall of my senior year, I went out to Arizona and interviewed for some jobs and I accepted a position out there. So when I made the team here I was like, 'Well, I guess I'm not going to Arizona.' My whole family is super happy that happened because they were not ready for me to leave."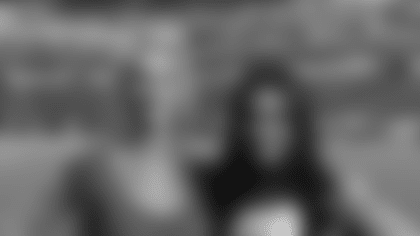 Bailey's whole family is still in Lafayette. Her parents come to all the Colts games. Her grandma, who is a breast cancer survivor, performed with her during the last home game for the NFL's Crucial Catch. And she gets home at least once a month to see everyone else.
After trying to move away, Bailey followed her heart – and it led her home every time.
"Right before I went to IU, the day before, my sister told me she was pregnant with my nephew. And then right when I decided I was moving to Arizona, she told me she was pregnant with my niece," she says. "I just feel like it's God's way of telling me, 'You can't leave. You're stuck here.'"
She may be stuck, but she knows she's right where she's meant to be.
"I can't imagine being anywhere else right now."
Bailey's 2018 Colts Cheerleaders Swimsuit Calendar Shoot in Punta Cana, Dominican Republic.