At this time last year, Ayda was getting ready to start her rookie season as a Colts cheerleader.
This year, she knows what to expect. And she couldn't be more excited.
"The Colts have been such a blessing in my life," she says. "I love dancing and I feel like everything that we do with Colts Cheer, whether it's the games or the appearances, just an hour of giving autographs, we make such a big impact on people's lives."
One of the ways she's looking to make an impact this year is by getting more involved with Junior Cheer. This season, she has her own squad and she's excited about the opportunity to lead young girls as a role model – on the field and off.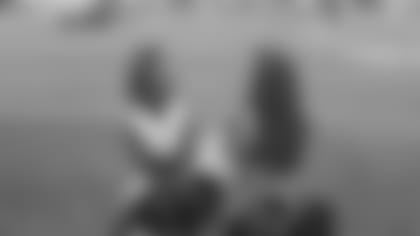 "You can be as involved with these young cheerleaders as you want to be," she says. "For a whole year, they have you as a resource, somebody to look up to, somebody to share their experiences with, ask for advice – it's just awesome that I can be that figure for them, that they can rely on and come to."
And it's not just young people she wants to influence.
"I think that through everything you do, you can make a difference. When you think about every task that you do, the way that you go about your life, there's opportunity to make a difference with everything that you're involved in."
It's one of her goals – to be present and live each day fully. She achieves that by focusing on the things she's passionate about, the things that truly make her happy – like dancing and cooking.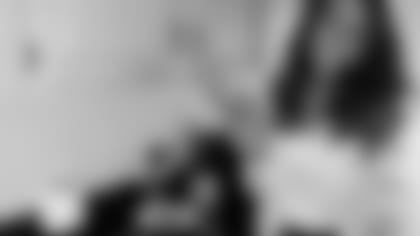 "Cooking is something I'm truly passionate about and it gives me joy," she says. "There might be people out there who haven't discovered that yet. If I can just touch one person out there and teach them something, allow them to enjoy a new art or experience in their life – just make a positive difference through that, that would make me so happy."
She plans to do that by launching a website, Ayda's Treat, to share her love of cooking. Originally from Turkey, Ayda moved to the U.S. as a teenager and she's been here ever since. But with family back home, she makes regular trips to Turkey and her cooking style is reflective of her Mediterranean roots.
"Turkish cuisine is one of the three great cuisines of the world. And what I want to do is not just focus on health or one genre of cooking. I want to have a balanced portfolio and just share with the people that follow my website that cooking can be fun, it can be exciting, it can be healthy as long as you do things with balance. It's like an art that just adds more excitement and happiness to your life."
In Turkish culture, eating a meal isn't just about getting full. It's an experience, she says – one to be shared with loved ones.
"Basically, you use the concept of eating as bonding time. It's quality time that you spend with your family, it's how you get closer and really establish that connection at a deep level."
Whether she's cooking or dancing, Ayda does it fully, presently, and passionately. And that's something she hopes to inspire in others – no matter what they're passionate about doing.   
"I feel like every one of us humans have so much potential, that each day we have is truly a blessing, an opportunity to explore and learn new things and see new things."
Look for Ayda's website, AydasTreat.com, to launch sometime next month.