Alliyah took to dance early in life and it took her all the way through school.
"I started dancing when I was three. I started competitive dancing at the age of six," she says. "I just worked my way up to the highest level by the time I got into high school. When I graduated, I joined the Butler dance team and I was on the team for four years."
When she graduated from Butler, she wanted to keep dancing.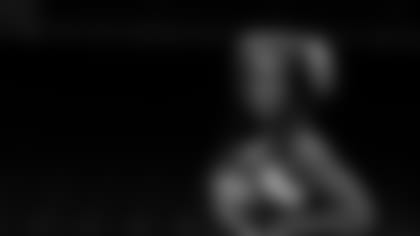 "I knew I wanted to be an NFL cheerleader. I'm from St. Louis and the Rams aren't there anymore. But, we have the Indianapolis Colts here."
And that was enough to keep her in Indianapolis.
A second-generation NFL cheerleader, Alliyah's mom cheered for the St. Louis Cardinals. Watching her daughter take the field as a Colts cheerleader will be a dream come true for her.
With the Rams now in L.A. and Alliyah in Indianapolis, she thinks she's converted her family into Colts fans. Well – most of them, anyway.
"My dad is the one I'm really trying to convince because he has his own team that he roots for. It's like, 'Well, you have to be a fan of the Colts now.'"
Her biggest fan may be her 13-year-old brother. Alliyah says her little brother has taught her more than she could ever teach him.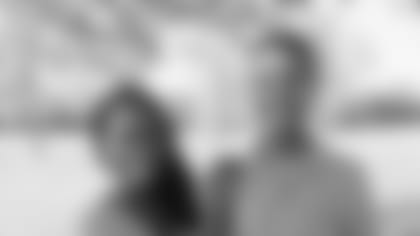 "He actually has Down syndrome," she says. "Honestly, it just gives you a whole different view of the world. I'm never quick to judge anyone. You just never know what someone has or what they're going through."
It's perspective she puts to use on the job as a health fitness specialist.
"I'm hired with the National Institute for Fitness and Sport. I work for a company and they have several fitness centers," she says. "I teach group fitness classes, I give fitness assessments, blood pressure testing, your heart rate, cardiovascular testing."
As a dancer, fitness specialist, and cheerleader, exercise has always been part of Alliyah's life. When she's not working out, she loves to stay in – and cook.
"The food I cook is more like comfort food. It's not extremely healthy," she says.
But it's a big hit with her family.
"They love when I come home because they know I'll cook for them. When I'm driving in, I'll stop at the grocery store and pick up what I want to make." 
And there's one favorite dish she goes back to again and again.
"When I was little, the owner of my daycare used to fix red beans and rice and I really liked it. She would cook a big pot of it and send it home with me. So, when I got old enough to start cooking on my own, I learned how to cook that dish and now it's my signature dish."
Cooking is a passion Alliyah loves to share with others. And so is dancing. 
"I love performing. When I'm watching someone else dancing, I like to feel their energy while they're on stage. I want to do the same – so, when I'm dancing, I want someone else to feel my energy – get goose bumps on their arms when they're watching. I just love making people happy and entertained when I'm dancing."
As a Colts cheerleader, Alliyah has the opportunity to do just that – on a much bigger stage – and shine brighter than she ever has before.
Alliyah's 2018 Colts Cheerleaders Swimsuit Calendar Shoot in Punta Cana, Dominican Republic.