When Alexis started her rookie season with the Colts Cheerleaders, she was 18 years old and just out of high school. 
One year later, she hardly recognizes that girl.
"I feel like a completely different person." 
And in a way, she is. To say it was a year of growth for her is a bit of an understatement.
"It was so crazy," she says. "I was kind of starting everything at the same time. I was starting all my classes and all the cheer practices and moving all at the same time."
She credits her cheer sisters with not only helping her through, but pushing her to be better every day.
"I feel like the team definitely inspired me to grow in my fitness and health all around. When I first made the team, I had no idea what workouts I needed to do or what foods I needed to eat just to maintain a healthy lifestyle and how important that was," she says.
And being away from family for the first time, they helped fill a void.
"My family is a couple hours away, which isn't far. But just having such nice and positive friends and feedback and attitudes around you and people that are so driven, it just makes you want to be like that. It's just really nice. And it makes everything easier."
They also supported her through another big first. In May, Alexis and her teammates traveled to the Dominican Republic to shoot the Colts Cheerleaders swimsuit calendar. It was her first time leaving the country – and flying.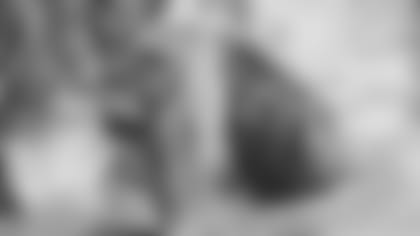 "They were holding my hand when we were taking off and it was all sweaty because I was scared," she says. "The takeoff was terrifying. But after I got over that, I was ok. It was a long flight for your first flight. I think it was around five or six hours. But it was fun."
And seeing the ocean for the first time made it all worthwhile.
"I was shooting my calendar pictures the first day we got there, so I literally got off the plane, got my hair done, changed my clothes, and went out there to the ocean and I was like, 'Wow!' And then I had to take my pictures, so I didn't get to admire it too long before I did my shoot."
But she did get to have some fun in it afterwards.
"I can't really swim that well, which is embarrassing," she laughs. "I went out in the ocean and we were riding the waves and there was one point where I turned around to say something to my teammates and I wasn't watching the wave coming in and it completely took me under. And I was like, 'Wow! That was so much fun!' So, I ran out there to do it again. It was amazing."
The entire experience opened a door for Alexis.
"You always hear people say that the places you go make you who you are. It's so true. Now that I've experienced that, I want to go everywhere," she says. "I was like, 'How did I not know about all of this?' I mean, you know about it, but you don't understand how amazing traveling and seeing new places is until you do it. It's on my bucket list now – visit every country."
And with fall on the horizon, she's also looking forward to the start of a new Colts season – this time, as a veteran.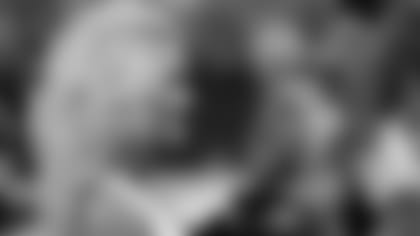 "Last year, the games were a blast. But this year, I think there's going to be a little more comfort knowing the field and knowing where to go. I won't feel like a lost puppy in this huge place in this huge world."
Alexis is no lost puppy – far from it, in fact.
She's now a young woman who's out to discover the world – and find her place in it.