Alexis grew up in the small town of Wabash, Indiana and started dancing around the age of three.
"I took some ballet classes, tap, hip-hop, all that studio stuff," she says. "I actually did that all throughout high school and I also did a little bit of gymnastics. I did competitive cheerleading for a year too."
And while dance was a big part of her life, so was football.
"I always went to Colts games growing up. We would try to go to a few games every year. It was always just a big part of my life. Every Sunday we watched football. As a family, we were always together watching football."
Her love of both football and dance inspired her to become a junior Colts cheerleader, where she fell in love with the sisterhood of the Colts Cheerleaders.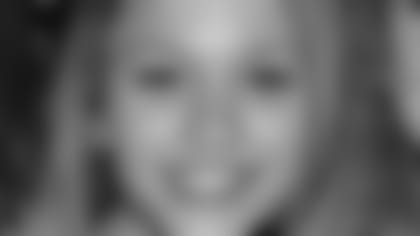 "They were so inspiring and always encouraging us and telling us we could do anything and that we could be a Colts cheerleader some day. I guess as a little girl, you want to believe that. But it's still kind of a far-fetched goal."
Alexis planned to attend Ball State University when she graduated from high school and try out for their dance team. But when she saw the Colts were holding cheerleader auditions, she decided to give it a shot.
"I actually tried out to see what the audition process was like for the Colts. And then when I actually made it, I kind of changed my college plans. But it all worked out for the best. I'm really happy where I'm at right now."
Where she is right now is living on her own for the first time, completing her second semester of college in Indianapolis, and preparing to audition for her second season as a Colts cheerleader.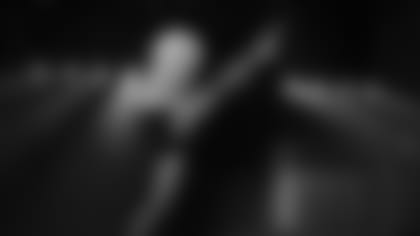 "It feels like yesterday that I made the team and started everything," she says. "But I'm definitely excited to start the audition process again and I think this year maybe I'll be able to have a little more fun with the auditions and get more excited about it – not so much of the nervousness of not knowing anyone and not really knowing what to do. It'll be a little more comfortable for me."
In part, because she's a little more comfortable in her own skin.
"Being a part of this team just matures you so much and being around older women, I think it's definitely a good fit for me," she says. "I just want to be a better person every day because of the people that I surround myself with."
Right now, Alexis is studying business with a focus on pre-law.
"Ever since I was a little kid, I wanted to be a lawyer, which is kind of a weird thing for a little kid to want to be when they grow up. And I also wanted to be a Colts cheerleader. Now I've reached one of those goals. So, I feel like I have to keep going and keep striving to reach that second goal."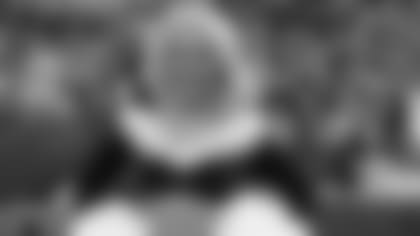 Alexis auditioned for the Colts Cheerleaders as a high school girl and finished her rookie season as a young woman.
It's been a growing experience – and one she wouldn't trade for anything.
Highlights from Alexis' 2017 Colts Cheerleaders Swimsuit Calendar Shoot. (Mooresville, IN)