 ](http://careyindiana.com)
INDIANAPOLIS – All season long, the Colts have talked about being dedicated to a power rushing attack.
Deeds continue to reinforce words as Indianapolis prepares to host Seattle knowing that part of its 1-2-3 punch is out – Ahmad Bradshaw – and that a new load is ready, Robert Hughes.
"Ahmad has seen several specialists, collected a lot of information," said Chuck Pagano.  "He's going to take the next couple of weeks to decide where he's going to go with this (neck injury).  I don't know ultimately where that is.  It will be up the Ahmad and doctors to come up with a final decision with what's going to transpire.
"It's a matter of calming things down, taking time to figure out where we are and to make the right decision.  Ultimately, it's what is best for Ahmad."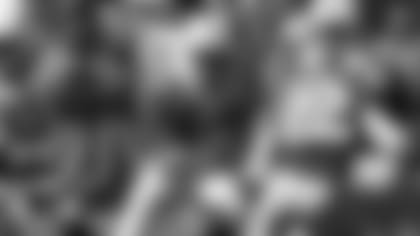 Bradshaw was hurt on an unspecified play two weeks ago at San Francisco.
"He's tired.  He's been doing a lot of traveling.  He's great," said Pagano who said he knew of no correlation between this injury and any other Bradshaw might have incurred prior to joining Indianapolis.
What is known is Trent Richardson and Donald Brown will be joined by fullback Robert Hughes in the backfield.  The Notre Dame free agent has been with the Colts previously.
"You should see him at tailback.  He's unbelievable," said Pagano.  "If we have to stick him back there and dot the "I" with him, he's 244 pounds.  He knows all the plays.
"He fits what we like to do extremely well – downhill, between the tackles, if he has to bounce it outside, he can bounce it outside, straight ahead and no fair dodging, tough as nails.  He's a smart guy, can play fullback, play tailback.  If we need him at linebacker, we'll put him in."
Richardson took 55 snaps at Jacksonville helping Pagano notice a learning curve being met.
"He's much more comfortable than he was a couple of weeks ago," said Pagano.  "He only had two days to prepare (at San Francisco), and he was effective.  He's getting confidence and more comfortable with the offense, terminology and schemes.
"I like what I see.  Every time we hand him the ball, it makes me smile.  The yards are going to come."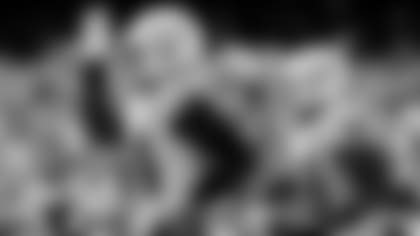 Richardson was added after Vick Ballard suffered a season-ending knee injury after the opener.  With Bradshaw out, the Colts will stay dedicated to a rushing approach that has seen the club have four straight games topping 25 attempts and a 4.5 average for the first time in 30 years.
"We've made a commitment to it.  Everybody understands we've made a commitment to it, so they're going to load the box," said Pagano.  "We're not going to lose our patience on the (short) gains.
"Like any good back, you can hold them and hold them, and it only takes one play, for one guy to get out of his gap, one linebacker to have the wrong fit, break one tackle on the back end and you have a home run."
Indianapolis also is operating a first-ever, two-game streak of non-overtime games with 36 minutes possession time.  Nine teams owning a 32-minute possession average and who are plus-ratio in turnovers have combined for a 29-7 record this season.  The Colts (32:42; plus-six) are one of those teams.
"When you're able to run the ball, stay on schedule and ahead of the chains, put yourself in third-and-(short) and convert those third downs (it's good)," said Pagano.  "We've been pretty good over the course of the season.
"We've been able to take time off the clock, have 32, 33, 34 minutes (possession).  That's huge, especially for our defense.  They're sitting over there resting, chewing ice."
PERSONNEL NEWS – The Colts signed safety Larry Asante.  Asante, 6-0, 210, spent the spring and preseason with Indianapolis.  He had 16 tackles, one interception (returned for a touchdown), one fumble recovery and one sack.  Asante has played in 12 career games with Tampa Bay.  Indianapolis waived safety Joe Lefeged on Thursday.
"Every decision is based on one thing and one thing only – what's best for the team.  It's what gives us the best chance to win and what's best for the team," said Pagano, who indicated Asante will play Sunday.
Pagano said Friday there had been no decision on LaVon Brazill's status.  Brazill is near the end of a one-week roster exemption after missing the first four games on a league suspension for a substance matter.
PRACTICE REPORT – Did not participate:  RB-Ahmad Bradshaw (neck), FB-Stanley Havili (ankle), DT-Ricky Jean Francois (groin), S-LaRon Landry (ankle), LB-Bjoern Werner (foot); Full Participation:  CB-Vontae Davis (foot), S-Delano Howell (toe), G-Hugh Thornton (shoulder).
INJURY REPORT – Out:  Bradshaw, Francois, Havili, Landry, Werner; Probable:  Davis, Howell, Thornton.  Pagano hopes to have Landry back next week.  Francois is "coming along great, ahead of schedule."