 ](http://careyindiana.com)
INDIANAPOLIS – Colts players are asked frequently for their opinions on matters pertaining to the sport.  As NFL players, all have come through educational institutions to reach this level.
With a new class of graduates leaving colleges worldwide this year, here is what some Colts would impart as commencement speakers.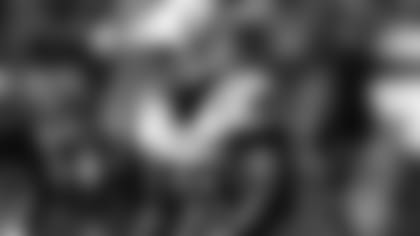 Robert Mathis (Alabama A&M)
"I would tell them whatever their dreams are, follow those dreams.  Don't get deterred from them.  Don't let anyone talk you out of what you want to be.  If you can dream it, you can be it.  If you want to be it, go do it.  That's all you can do."
Matt Hasselbeck (Boston College)
"If there is one thing I wanted them to take home and remember, I would tell them to take the time to say, 'I love you,' or 'Thank you,' to the people who helped get them there.  It may be your mom and dad.  If you weren't fortunate for that situation, a grandparent or whoever it might be, take the time to actually say it.  Don't just assume someone knows it.  That's just a great thing to do.  Sometimes it takes a big event to make it happen.  It shouldn't."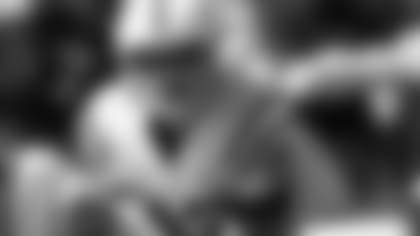 "I'd tell them that failure is okay.  You have to try for achievements, and you're going to fail at some point.  I think it's more about how you get up and respond to that than really winning or losing.  No one has had everything go perfectly for them in life."
Bjoern Werner (Florida State)
"I would say to set small goals leading up to your big goals and to just keep working toward them.  Your goals are always in front of you.  Keep working hard and never quit.  You have to dream to achieve.  You have to keep dreaming and working.  That day is going to come.  If you don't get that goal, at least you gave everything you had."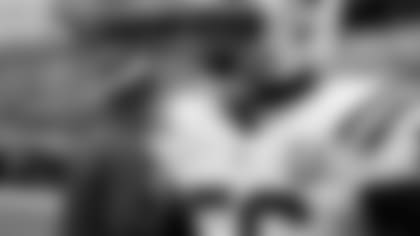 Daniel Adongo (Pretoria, South Africa)
"My advice is to be relentless in pursuit of your goals and dreams.  Sometimes you might not be the most talented or skillful person out there but through your persistence and hard work, you're able to overcome obstacles through sheer will and grit."
Erik Walden (Middle Tennessee State)
"The best advice I could give anyone for a career is to take everything in stride.  Think about all the hard work and sacrifice you put in to get to the point of graduation and your career.  You have to keep an even-keeled mentality.  There are going to be times when you hit adversity.  Adversity doesn't build character, it reveals it.  There will be rough roads.  Don't get too high or low.  Things will work out."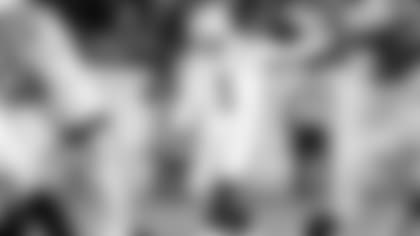 Pat McAfee (West Virginia)
"My one bit of advice would be similar to a Steve Jobs quote.  You're told that life is supposed to go a certain way.  You're supposed to grow up, get educated, start a family, you're supposed to work.  You're not really supposed to mess things up.  You're expected to just do things.  But the people that are willing test boundaries and try new things and really take over the world are the ones who do it.  I would tell them to set big goals with big dreams.  That's the biggest thing.  The people who have dreamed big enough about changing and impacting the world are usually the only people who ever do.  I think people dream too small.  If you dream big, set high expectations, make a plan and then execute it."
D'Qwell Jackson (Maryland)
"I would tell graduates to stay the course.  Whatever path you think is the right one to take, go for it, stick with it until you know it's time to move on.  A lot of times we have brilliant ideas, but we don't follow through with them.  It's important to follow through and stay consistent.  Whatever your plan is, you'll get it.  Stay the course and stay persistent."
Adam Vinatieri (South Dakota State)
"I would tell them that whatever they go on to accomplish, it will represent your name, your family and other things that shaped you.  When you put an effort on football, the work force, on marriage, you're putting your reputation in play.  Your results don't only represent what you're doing just in the present, it stands for your legacy.  It represents your family, and that means more to some people than others.  It should matter to everyone.  I represent myself, my family, my parents, my team and its reputation – the Horseshoe.  I know I represent a lot of different things with my actions and efforts.  When you go out there and put effort into life, put 100 percent into it and be cognizant that you stand for more than just yourself.  That way, you'll always be able to look back on everything with pride."