 ](http://www.embarque.com/)
This year's camp will run for two weeks, from Saturday, August 1 to Saturday, August 15.
Below you will find the 2015 Training Camp schedule, the coverage Colts.com will be providing from Anderson and other camp tidbits.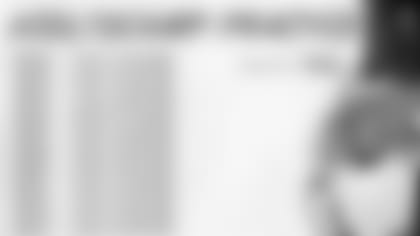 -Saturday morning will be all about moving into Anderson University for players and coaches. Meetings will dominate Saturday afternoon/evening before the Colts first practice will be on Sunday, August 2.
-The Colts are expected to be in full pads for the first time at Training Camp during the night practice on Wednesday, August 5.
-The night practice on August 5 occurs in Macholtz Stadium at Anderson University. All afternoon practices are on the practice fields, adjacent to the main stadium.
-On Tuesday, August 4, SiriusXM NFL radio's Jeff Rickard and Phil Savage will be broadcasting live from Anderson at 8-11 p.m.
-On Wednesday, August 5 and Wednesday, August 12, ESPN's 1070 the Fan will be broadcasting live from Anderson for their morning and afternoon shows.
-On Sunday, August 9, Sports Illustrated's Peter King will bring Monday Morning Quarterback to Anderson University for Colts camp coverage.**
-(Live Video): At some afternoon practices, Colts.com's Steve Andress and Kevin Bowen will have a LIVE 15-minute look at practice. The two will speak on the daily news items at camp that day, along with profiling a specific position group.
-(Video): Chuck Pagano's Daily Press Conference will air LIVE on Colts.com and the Colts Mobile App. This should occur around 11:30 a.m. EST each practice day (stay tuned to Twitter and the Mobile App for the exact time). Player interviews after the morning walk-through, along with the archived presser of Pagano, will be posted later to Colts.com
-(Videos): Following the afternoon practice, an individual highlight video will be posted of a different player each day. Andress will have a Daily Camp Recap each day. Andress and Kevin Bowen will have a video recap of their Camp Standouts following every afternoon practice.
-(Article): Daily Notebooks will follow the afternoon practice, taking a look at what occurred during the Colts two-hour session on the Anderson practice fields.
-(Article): A lunchtime read of the key points coming out of Chuck Pagano's morning press conference will be posted daily.
-(Article): Along with further daily written content on Colts.com, including the two stories above, the Colts RoundUp site will have additional content from Anderson.
-(Photos): Daily photo galleries after the morning walk-through and the afternoon practice will be posted to Colts.com.
-(Photos): There will be additional behind-the-scenes photo galleries throughout camp, including the weight room, locker room and equipment room.