INDIANAPOLIS – Two of them led the Colts to glory early in their careers before finding even more success elsewhere.
The other turned what was a very good coaching career into a Hall of Fame resume by the time he left Indy.
All three are considered some of the greatest team leaders in NFL history.
Ewbank and Shula made names for themselves while leading the great Baltimore Colts teams of the 1950s and 60s, while Dungy, of course, was the calming influence behind many of the great Indianapolis Colts teams of the early-2000s.
So where did this coaching trio rank on Tanier's list? Let's take a look:
23. Weeb Ewbank, Colts-Jets (3 NFL Championships)
Weeb Ewbank won two of the most important, legendary games in football history: the so-called Greatest Game Ever Played (the 1958 Colts-Giants NFL championship) and Super Bowl III (his AFL Jets defeating Don Shula's heavy-favorite Colts).
**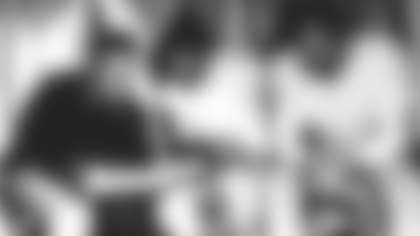 Ewbank doesn't get much credit for those wins. The 1958 game is talked about in hushed whispers for its impact on pro football's popularity, for the advent of sudden-death overtime and for the sheer number of Hall of Famers on the field that day (including Ewbank, but not headlined by him). Super Bowl III is all about Joe Namath and guarantees, even though Ewbank was instrumental in developing the run-heavy game plan that led to the Jets upset.
Ewbank was self-effacing and soft-spoken with the media, so his coaching never brought attention to itself. He coached the Jets and Colts through many forgettable years before and after the championships, in part because the Jets were a shoestring operation when he arrived, but also in part because Ewbank was more methodical and meticulous than brilliant.
But if Ewbank's Colts had laid an egg in front of the New York media and a national television audience in 1958, pro football's popularity may never have gotten the jump-start that made it what it is today. And if his Jets were hammered by the Colts, the Super Bowl might not be the spectacle it is today, and the NFL-AFL merger would not have been as smooth as it was.
Ewbank won a pair of games that changed the game. Only a handful of the coaches ranked above him can make a similar boast.
---
17. Tony Dungy, Colts-Buccaneers (1 Super Bowl Win, 11 Playoff Appearances)
Tony Dungy's greatest contribution to the coaching profession was cutting out the tough-guy bullcrap.
In the wake of the successes of Mike Ditka and Bill Parcells, a whole generation of coaches started to believe that ranting and raving like a pro wrestler stood at the core of great leadership. Gone were stoic, disciplined commanders like Tom Landry or Bud Grant. In their place grew a few too many bellicose loudmouths who copied the image of Iron Mike and the Big Tuna but little of the substance.*
Dungy marked a return to quiet leadership and discipline without the histrionics. His Tampa-2 defense was an extension of his philosophy. Instead of turning blitz-attack-destroy cliches into hyper-aggressive, easy-to-counterattack tactics, he modified the old Steel Curtain defense he once played in until it became a stay-at-home strategy to stymie West Coast Offenses.
Dungy roused Buccaneers football from nearly two decades of doldrums, building a playoff team out of a defense full of superstars like Warren Sapp, Derrick Brooks, Hardy Nickerson and John Lynch. He then went to Indianapolis, where local sports fans worshiped all-time rant 'n' raver Bobby Knight, and where the high-strung Jim Mora couldn't get a Peyton Manning-led team over the playoff hump. Dungy quietly presided over a seven-year span that included six 12-plus-win seasons and a Super Bowl victory.
Dungy's success paved the way for a generation of less blustery, more managerial head coaches. He also paved the way for African-American coaches at every level, though that should go without saying.
The television networks now position Dungy as the NFL's moral compass. In these fractious times, that's a thankless, no-win job. As a coach, Dungy led by example and spoke the language of mutual respect. He wasn't the coach we wanted to hear give a juicy postgame press conference; he was the coach we wanted to play for. The turn-of-the-millennium NFL needed him and was blessed to have him.
---
5. Don Shula, Colts-Dolphins (2 Super Bowl Wins, 6 Conference Championships)
Don Shula was a win or two away from finishing at the top of this list.
**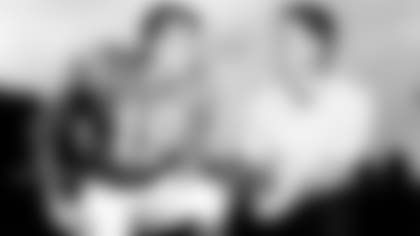 Maybe if his Colts had won Super Bowl III, he would rank first. Or if his Colts had held on to beat Vince Lombardi's Packers in the 1965 divisional round, when halfback Tom Matte was forced to play quarterback in place of injured Johnny Unitas and backup Gary Cuozzo.
Shula could rank first if his 1964 Colts hadn't been shut out in the championship game by the Browns. Or if the 1982 or 1984 Dolphins weren't taken down by John Riggins and Joe Montana in the Super Bowl. Or even if his 1990s Dolphins teams could have just beaten the Bills and gotten one more crack at the Super Bowl.
Shula led both the Colts and Dolphins to league championships, though Super Bowl III places an asterisk next to that 1968 title. He coached the undefeated 1972 Dolphins, of course. He coached some of the greatest quarterbacks in history: Unitas, Bob Griese, Dan Marino. But his teams kept reaching the postseason with backups at the helm: Matte, Earl Morrall (twice), the David Woodley-Don Strock platoon of 1982.
Shula won with all-time great offenses like the 1984 Dolphins, all-time great defenses like the 1968 Colts, and balanced teams like those undefeated Dolphins. His teams won in the Dead Ball Era of the 1970s and after the offensive explosion of the 1980s. Much is (rightfully) made of Bill Belichick's ability to keep a great team together in the free-agency era. But the pre-merger NFL was no picnic, either: Al Davis might lock your first-round pick in a hotel room and stack $100 bills on the table until he signed a contract. Shula, no older than many of his players in that era, kept the Colts together for years.
Shula won more games than any other NFL coach. At the rate of 12 wins per year, Bill Belichick won't catch him until 2024. But Shula needed just another win or two to climb to the top of this list. And of course, one of the guys at the top kept standing in his way.
The analysis from those producing content on Colts.com does not necessarily represent the thoughts of the Indianapolis Colts organization. Any conjecture, analysis or opinions formed by Colts.com content creators is not based on inside knowledge gained from team officials, players or staff.