 ](http://careyindiana.com)
INDIANAPOLIS – The last time the Colts won their first three road games was in 2009, when only seven current players were with the club.
Indianapolis matured quickly last year after being beaten soundly on its first two road dates, finishing 4-4 and now sporting a 2-0 road record, with a plus-54 scoring margin in those outings.
San Diego has been a troublesome pit stop for Indianapolis, and it is one where danger lurks.  The Chargers have had a L-W-L-W-L chronology this year, meaning they have not lost consecutive games.  They recently have played three-of-four on the road and want to energize a fan base as the season matures.
The Colts are alone in first place in the AFC South.  Last year, once the team got separation from the AFC pack it raced to the playoffs. 
That separation did not happen in the division and with the AFC South title being the top goal, keeping ahead of the pack is desirable.  To keep that pad in the race, here are SEVEN THINGS NEEDED TO WIN:
LET'S GO AT GIT-GO –** Obvious, painfully obvious.  Last week saw three three-and-outs that gained nine yards and left the Colts down by 12 points.  At Jacksonville, the offense got untracked, but only after three game-opening shots fired blanks.  It's not Red-Alert yet, but a fast start that ends with a solid finish is a needed tonic.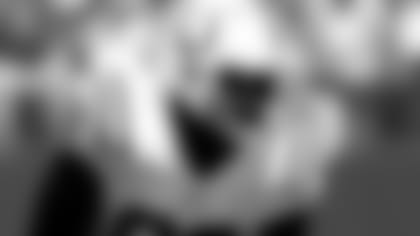 DISRUPT RIVERS – The only San Diego quarterback with consecutive 400-yard games since 1960?  John Hadl?  Dan Fouts?  Drew Brees?  No, Philip Rivers – and in his last two outings.  He has been a 4-1 thorn in the Colts' side, counting the playoffs (and with an assist from Billy Volek).  Rivers has hit 73.8 percent of his passes, with a plus-eight TD:int. ratio and an 8.43 yards per attempt.  He has only been sacked eight times in 191 attempts.  Chuck Pagano and Robert Mathis call him a "gunslinger."  The Colts need to get him bottled up. 
PROTECT BALL – At plus-six in turnover ratio, the Colts are plus-four on the road – a very good number.  That margin helps equate to the 64-10 scoring advantage Indianapolis has twice away from home.  The last time the Colts won three straight games by 20-point margins away from home was in 2009.  A 20-point margin is not the goal, but winning the turnover battle is.  Keep up the good work and don't let last week's multiple-giveaway game (two) be a repeat performance.
STAY TRUE – The Colts have rushed consistently in five games, even when the yards haven't come consistently.  Pagano says the team will not veer away from running, even with a series of short gains.  Players have responded because Pagano historically is a man who matches deeds to words.  After a 29-yard first half last week, he challenged the team to run better.  Twenty-of-37 second-half plays were rushes.  Seventy-of-151 rushes in five games have come on the road.  The approach is what it is (as Hedley Lamarr said in 1974, 'I hate that expression.').
WIN THIRD DOWN –** One of the keys to having consecutive 36-minute possession times in both road games (the first time ever accomplished in consecutive non-overtime games in the Indianapolis era) was holding opponents to five-of-23 third-down conversions.  Indianapolis followed that last week with a two-of-12 defensive performance.  Four straight games opponents have not hit 50 percent, and Indianapolis is fifth in the league defensively on third downs.  Little thing?  Nope. Big thing.
ASSIGNMENT SHARP – **The only near pure pocket presence the Colts have seen this year was second-year pro Ryan Tannehill.  On Miami's four scoring drives in its 24-20 win, it never reached a third down on 22 plays and averaged 11.4 per snap.  Tannehill hit 23-of-34 with no interceptions despite getting sacked five times.  Russell Wilson was held to 15-of-31 completions, so playing tightly against a solid thrower is possible.  Rivers is the most accomplished passer yet, so defenders must be "assignment sharp," a phrase heard commonly in the locker room.
FIELD POSITION – Seattle had a 12-yard advantage in drive starts last week.  Indianapolis held significant advantages over Jacksonville and San Francisco in that category.  It was a wash against Miami, while the Raiders owned a nine-yard bulge.  Both times the Colts were far behind in the category, they needed a fourth-quarter comeback to win.  It's a tough way to do business.  Less harrowing drive starts can lead to non-stressful endings.
QUOTE TO NOTE(Pep Hamilton on to what he attributes the recent slow offensive starts)
"I got to do a better job of finding a way to get our guys in more of a rhythm.  It's always tough when your first pass attempt of the game is an incompletion for whatever reason.  I got to do a better job of putting our guys in a position to execute and make plays early in the game and getting off to a faster start."