INDIANAPOLIS --- I'm sure many of you are playing your first season of daily/one-week fantasy football or have been debating giving it a try. It has only continued to grow in popularity this season, with some of the websites signing partnerships with various professional sports franchises.
So what does **a million dollar** daily fantasy football lineup look like? Here's what one looked like last week:
Player                                      Draft%                         Fantasy PPR Points
QB: Eli Manning                      9.4                                           22
RB: LeVeon Bell                     26.3                                         28.9
RB: Jeremy Hill                      14.8                                         31.2
WR: Odell Beckham Jr.         17.9                                         46.3
WR: Dez Bryant                      9.9                                           38.4
WR: Harry Douglas                17.3                                         26.1
TE: Dwayne Allen                   3.5                                           9.6
FLEX: Marquess Wilson         24.0                                         10.6
D: Patriots                               14.4                                         20
                                                                        Total:               233.1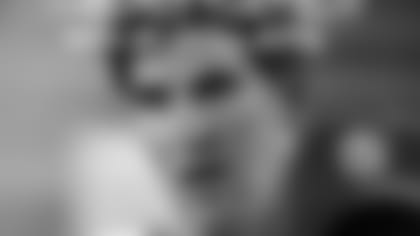 What do we notice here? A few things. First, this newest fantasy millionaire used two of the players the scouts of the Indianapolis Colts recommended last week in* ***Scout Shout Week 15**.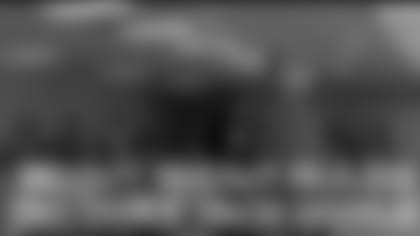 Secondly, consult our **Scout Shout top-5 tips to mastering daily fantasy football**, and you'll notice this lineup employed most of them. He found a quarterback and wide receiver in Eli Manning and Dez Bryant that were not heavily used by other teams in the league (both drafted by less than 10% of teams). He also exploited match-ups: Eli vs. Washington, Bell vs. Atlanta, Beckham vs. Washington, Bryant vs. Philadelphia, Wilson vs. New Orleans, and Patriots D vs. the Jets.
Another Scout Shout tip the millionaire lineup nailed? Stack a QB with a WR from the same team! In this case, a textbook example of grabbing the stud WR Beckham Jr. and pairing him with Eli's affordable price tag. And now here's some Beckham catch memes, just because they're still awesome.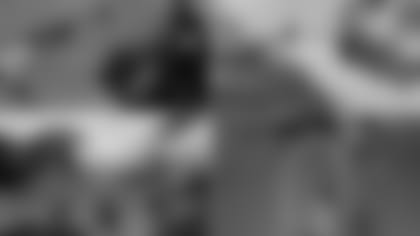 Lastly, he didn't chase players with bad histories of inconsistent play. Allen had been injured but proven for most of this season. Jeremy Hill played performed with limited touches, and this champ exploited the news that Hill was going to start last week. Harry Douglas last year played his butt off last season when Julio Jones was injured and did so again last week. Wilson was a risk, having never really played, but that is very, VERY different from a player who has played a bunch and is off and on (looking at you, Vincent Jackson).
*Did we mention he used the stud RB and WR the Colts scouts predicted last week would be the top players at their positions? Yes, LeVeon Bell and Odell Beckham Jr. So, let's unveil some more studs for Week 16!
 *
SCOUT SHOUT WEEK 16 PICKS
QB: Aaron Rodgers (currently #2 fantasy QB, Green Bay at Tampa Bay): For the season, Rodgers is 18 points behind Andrew Luck in standard scoring for the top point scorer in all of fantasy football in 2014. 7 points last week at Buffalo didn't help, but that might have scared some daily players off him this week. He's worth what he'll cost you in salary of his usage numbers stay below 15%. We'll see.
RB: Le'Veon Bell (currently #2 standard/#1 PPR RB, Pittsburgh at Kansas City): Averaging 30.25 points/week in standard and 36.5 points/week in PPR over the past month. You do the math. You know a large number of daily fantasy teams will draft him. If he hasn't been in your lineup, that's been too big of a hole to climb out of for the past month. He's been too good.
WR: Calvin Johnson (currently #18/#19 PPR WR, Detroit at Chicago): Quiet last week, but the scouts didn't tell you to use him last week, did they? 26 & 21 points in standard scoring alone the two previous weeks before that. The Bears secondary? Not good. The Bears starting Jimmy Clausen at QB against Detroit's defense? That might mean a lot more plays for Megatron.
TE: Rob Gronkowski (currently #1 TE, New England @ Jets):7 touchdowns in the past 7 weeks and at least 70 yards in all of those games…Jimmy Graham was not the first round value TE in preseason drafts. Gronk lives. His point total this year would make him the #5 fantasy RB and #9 fantasy WR. Even in standard scoring he's been 3 points per week better than the 2nd ranked TE this season, Greg Olsen. And that was with him playing limited snaps for a month to start the season. Sheesh.
K: Cody Parkey (currently #2 K, Philadelphia at Washington):15 points week 3 vs. Washington
DEF: Bills (currently #1 defense, at Oakland): 18 fantasy points against the Packers offense last week. They're at Oakland this week. Yeah…