INDIANAPOLIS --- Today is a special day, my fellow fantasy football enthusiasts . Thursday, November 20th, 2014 is the day NFL scouts take their real world football knowledge and apply it to the fantasy game to give you weekly lineup advice for your daily fantasy lineup consideration and traditional leagues.
You can also use these picks to help fill out your lineup for the NFL.com Perfect Challenge, where you have a chance to win $1 million.
Those insider opinions will give you a level of fantasy advice that you've never had, advice that comes from the scouting department that drafted Andrew Luck 1st overall, T.Y. Hilton and Donte Moncrief in the 3rd round, and watched tape on thousands of other NFL players over the years.
12 scouts from the Indianapolis Colts Football Operations Department vote each week
Those scouts pick their top fantasy QB, RB, WR, TE, DEF, K for that week
Leading vote getters at each position will make up the Scout Shout picks of the week
Simple enough, right? Use these picks each week to help create your daily fantasy lineup, as well as possible players to target in traditional leagues.
*SCOUT SHOUT WEEK 12 PICKS
QB - Aaron Rodgers (currently #3 fantasy QB, 22.9 pts/g, at Minnesota): In the NFC, it's Mr. Rodgers Neighborhood, and everybody else is just living in it right now after back-to-back 50+ point games. I had to discount double check this stat earlier this week, because I couldn't believe how few interceptions Rodgers has thrown. 28 touchdowns to just 3 interceptions this year, clearly the work with Hans & Franz is paying off. Fail to play Rodgers this week, and you may have to, "Row row row your boat gently down the loser stream."  
 
Not to mention, I'm not sure anybody does Movember better than Rodgers. In a 2011 interview with the American Mustache Institute (yes, that's a real thing), he gave perhaps his best interview ever, in which he answered which has a better ring to it --- Super Bowl MVP Aaron Rodgers or Mustached American Hero Aaron Rodgers. He also points out the perils of mustache wearing in that interview: "I live by a few credos, and one is if you're under 30, without children, and not married, that it's very risky to be a full time mustache wearer. I'm sure you guys are aware of those laws of the universe." Words all men should live by.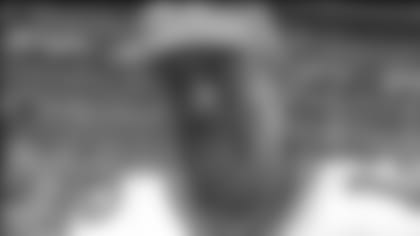 RB - Jamaal Charles (currently #6 fantasy RB, 13.1 pts/g, at Oakland): Remember when Charles had all of 2 fantasy points through the first three weeks? Me neither. Over the past 7 games since that slow start, Charles is averaging 18.4 points per game. Plus, you may be able to get him cheaper in daily leagues than the likes of Matt Forte, Arian Foster, and Demarco Murray. So there's some salary cap relief here as well. Most importantly of all though, it never hurts to invest in a player that knows how to dance to impress human women, like Charles showed in this talk show interview with a robot. Yes, a robot (2:47 mark of video).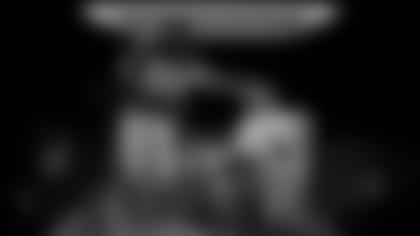 WR - Dez Bryant (currently 7th fantasy WR, 12.3 pts/g, at New York Giants): Dez Bryant should just change his name to Rod Tidwell this season. It's been a "Show me the money!" season so far, and the contract year surge will likely continue against a Giants secondary he already beat for 9 catches and 151 yards week 7. Bryant also switched agents recently to Jay-Z's Roc Nation. However, there is no truth to the rumor that he's also getting rap lessons from his new representation, after this less than stellar freestyle display his rookie season.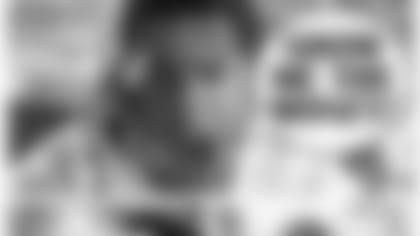 TE - Rob Gronkowski- (currently #1 TE, 12.4 pts/g, vs. Detroit): Rob Gronkowski is apparently a man of many talents. Yes, he's setting your fantasy team on fire, averaging 98 yards per game with six touchdowns over the last six games. Apparently he can dance too (sort of), as you'll see in this video. Nobody is safe from Gronk right now, not even comedian extraordinaire Wayne Brady (2:10 mark of video). Sports drinks aren't safe. Chocolate milk isn't safe. And  sports drinks mixed with chocolate milk aren't safe (2:45 mark of video).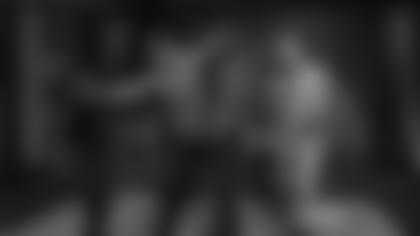 K - Dan Bailey(currently #4 kicker, 9.5 pts/g, at New York Giants): It seems the scouts believe the Cowboys will do well on the road against the G-Men, as the Colts did a few weeks ago. Did you know Bailey is currently the most accurate kicker in NFL history, making 89.83% of his field goals? He still has a lot of years to keep up that pace, but at least for now, he's ahead of the all-time leader in field goal percentage Mike Vanderjagt at 86.46%.
DEF - Kansas City Chiefs (currently 13th fantasy DEF, 6.6 pts/g, at Oakland): I love that Scout Shout is embracing the match-ups for fantasy defenses, despite the Chiefs only being the 13th best defense so far in 2014. "Streaming defenses" is en vogue, people. This is a great value play.