 ](http://www.embarque.com/)
The poem "If" by Rudyard Kipling hangs in Daniel Adongo's locker. "That's my favorite poem," he says. "This is my inspiration, actually. I read a lot of poems." He also writes poetry, some of which he posts on Instagram and Twitter. Little quips and inspirational thoughts he hopes to publish some day.
It takes a lot of inspiration to learn a new game, with a new team, in a new country. That would be challenge enough for anyone. But what the rugby star turned football linebacker wasn't anticipating, was that his body would throw additional blocks in his way. A hamstring injury at the end of 2013 cost him part of his rookie season and he spent all of last season rehabbing a biceps injury.
If you can wait and not be tired by waiting…
But 2015 is a new year and a new season. After spending time on both the Colts practice squad and the active roster, Daniel Adongo knows what he's up against. He knows what he needs to do. And he intends to prove to his team, his fans, and himself that he can do it.      
"I'm feeling great. The body has recovered pretty well. So, I'm in high spirits both mentally and physically in good shape," he says. "Now, it's just to remain focused and to stay disciplined and stay the course. It's a process."
That process took him from Pretoria, South Africa to Indianapolis, Indiana.
And lose, and start again at your beginnings…
These days, when his nose isn't in his playbook, it's in a book. It's a trait, he says, that goes back to his childhood in Kenya. Growing up in a household with two professionals, his father is an economist and his mother is a businesswoman, Adongo says his parents supported him in sports, but stressed balance. And not just between academics and athletics, but with everything in life. That's something he's carried into adulthood.   
"I wanted to find something to take my mind away from academics or sports, so I started reading books. The more I read, the more wisdom that I sought. And I found out that it's easier to learn from wisdom than experience. Because experience, as they say, is a teacher of fools."
Still, Adongo is amassing a wealth of experience learning the game of football, in the National Football League, and competing against the best players in the world while doing it. He hopes that knowledge will prove valuable someday, to himself and others.
"I definitely have kept a journal of my athletic pursuit since I was 16, so I definitely want to use that journal or those chronicles and log them into a book one day. Just inspire the youth and other people alike to pursue their endeavors in life and be successful."
If you can force your heart and nerve and sinew…
When it comes to reading, Adongo is admittedly old school, preferring a hard copy to the electronic version. He likes the way a book feels in his hands, likes to be able to turn the pages. And while he prepares to turn the page on the next chapter in his story, he says his reading list is pretty reflective of his life.        
"At the moment, I'm more focused on football. So, whatever can aid me in my football sense and football knowledge, whether it's the relaxation basis or whether it's being more focused, or maybe more goal oriented or planning. I read books like that. I just recently read Gary Player's book. He was a great golfer, a legend."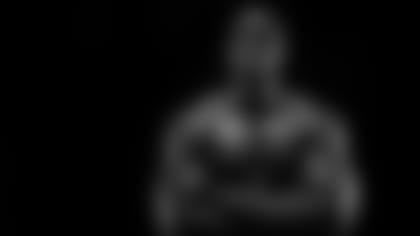 *If you can talk with crowds and keep your virtue…   *
Daniel Adongo is on a journey.
If neither foes nor loving friends can hurt you…
A seeker of wisdom, he's writing his story.
If you can fill the unforgiving minute…
The time will come to share it with the world.
Yours is the Earth and everything that's in it...
It's not a matter of  "If," but when.
*And—which is more—you'll be a Man, my son! *
*–"If" by Rudyard Kipling