"To say I am disappointed in not being able to play is an understatement.  The best part about football is being out there on the field with my teammates.  It will be tough not to be out there playing for the organization and our fans.  I simply am not healthy enough to play, and I am doing everything I can to get my health back.  The team will do fine without me, and I know for sure that I will miss them much more than they will miss me."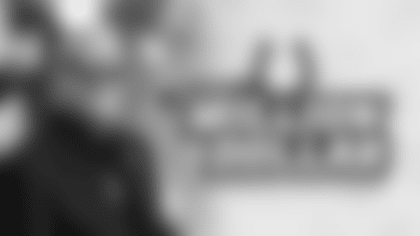 news
'By far the luckiest thing that's ever happened to me:' Lifelong Colts fan Ben Grinsteiner wins Jim Irsay's schedule prediction contest
Grinsteiner, who lives in North Dakota, won 2023 Colts season tickets after predicting nine of the Colts' 18 weeks correctly in Jim Irsay's schedule prediction contest.