INDIANAPOLIS —The Indianapolis Colts will be without two starters — one on each side of the ball — on Sunday when they take on the San Francisco 49ers at Lucas Oil Stadium.
Head coach Chuck Pagano said Friday that starting tight end Jack Doyle (concussion/neck) and Nate Hairston (quad), the team's No. 1 nickel cornerback, have officially been ruled out against the 49ers.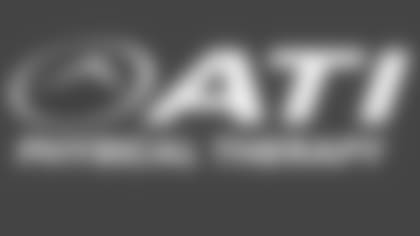 ](http://www.atipt.com/)Quarterback Andrew Luck (right shoulder), who is yet to play in a game this season, is the only other player ruled out heading into Sunday's matchup.
Doyle suffered a concussion last Sunday in the third quarter of the Colts' 46-18 loss to the Seattle Seahawks at CenturyLink Field. He did not return to the game.
Doyle wore a red (non-contact) jersey at Wednesday's practice as part of the league's concussion protocol and was listed as limited that day, but the team added a neck injury to his injury designation for Thursday's practice, in which he was also limited (but was not wearing the red jersey).
"He was fine Wednesday, and then came in Thursday and just wasn't doing well," Pagano said of Doyle. "The neck kind of stiffened up on it, so we're going to err on the side of caution."
For Doyle, his streak of 67 consecutive regular season games played — the sixth-most among active NFL tight ends — will come to an end.
Expected to fill in for Doyle on Sunday are fifth-year veteran Brandon Williams and rookie Darrell Daniels. The Colts also signed first-year tight end Henry Krieger-Coble, who spent the preseason with the team, to the active roster on Friday morning.
Pagano said he expects others to step up in Doyle's absence, including rookie running back Marlon Mack, who had been battling a shoulder injury and missed the team's last two games.
"Brandon will do a great job, Darrell will do a great job, the wideouts will do a great job," Pagano said. "It's good to have Marlon back out there, so he gives us another piece of the puzzle back out there, and a guy that we can put in there and utilize in some different situations — a guy that can make plays. So hopefully everybody else will step up and fill that role."
Hairston, meanwhile, has put in a solid rookie campaign in the slot for the Colts' defense. Through four games, he has 14 total tackles, two sacks, two tackles for loss, two quarterback hits and one pass defensed.
The Colts have several options to replace Hairston's role on Sunday, including Pierre Desir, Chris Milton, Kenny Moore II, and Quincy Wilson, while safeties T.J. Green and Darius Butler also have recent experience at cornerback.
Backup center
The Colts on Sunday are expected to see the 2017 debut of starting center Ryan Kelly, who had missed the first four weeks of the season with a foot injury.
But a season-ending quad injury suffered by rookie Deyshawn Bond against the Seahawks, who started the first four games in Kelly's place, presented a question: who's the Colts' backup center now?
One option, Adam Redmond — who replaced Bond and played all but two snaps at center for the Colts last week — was waived by the team on Friday to make room for Krieger-Coble.
But Pagano said Friday that seventh-year veteran Mike Person, who was just signed by the Colts on Tuesday, will be the backup center moving forward.
Rogers back?
Chester Rogers' nagging hamstring injury has kept him on the inactive list the first four games of the season, but the wide receiver/returner could also make his 2017 debut on Sunday.
Rogers was not among those listed as out against the 49ers, meaning there's at least a chance he suits up.
Pagano said Rogers seemed to be making positive progress with his hamstring two weeks ago, but suffered a setback. But Rogers, who did not practice on Wednesday, was listed as a limited participant on Thursday.
"Small sample, (but) no setbacks (this week)," Pagano said of Rogers on Friday. "So he looked good."