 INDIANAPOLIS – On Friday, Indianapolis jumped into the fray to land Super Bowl LII in February of 2018.
City and state officials joined Jim Irsay in Lucas Oil Stadium as it was announced Indianapolis would be trying to land a second Super Bowl in six years. 
"We are going after this Super Bowl on the merits of our greatness (as a city)," said Irsay.  "It's going to take a mighty effort. 
"We don't sell the beaches and the palm trees and the ocean.  What we do sell is, 'We do it better than anyone else.'  We are the gold standard on how Super Bowls are run."
With the next Super Bowls being held in New Jersey (2014), Phoenix (2015), San Francisco (2016) and Houston (2017), Indianapolis' bid would make it a "cold weather" site. 
That should not be a hindrance because of the last effort expended by officials.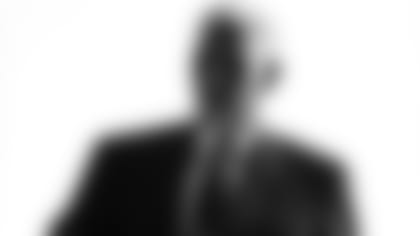 "We raised the bar in 2012," said Governor Mike Pence.  "When you think about the impact the last Super Bowl had, the first impression it was for many about Indiana's capacity to host a global event. 
"More than a billion people worldwide watched Super Bowl XVLI, (and) 166.8 million viewers tuned in domestically.  You saw the excitement that not only the event generated, but our people through kindness and hospitality generated in the Hoosier State.
"We're going to do it again when Super Bowl LII comes to Indiana in 2018." 
The next step in the process comes in October when the NFL narrows the number of cities professing intent (possibly eight-to-12) down to about three-to-four finalists. 
At that point, official bids are submitted.  The estimated cost has been placed around $30 million to approximate the bid used to land Super Bowl XLVI.
A written bid for those cities making the short list would be handed to the NFL next April, and its owners would hear oral presentations in May prior to voting.
"These things are fundamentally broad community initiatives," said Mark Miles, a kingpin in the last civic effort.  "The most important element of a successful bid is the owner of the NFL franchise.  Jim Irsay and the Colts are the gold standard for quality in the NFL. 
"Jim's guidance through the years and his influence and respect he has of his fellow owners was the most pivotal part of our success.  Pulling the trigger is really fun, very satisfying, so we're happy to be here today." 
Indiana Sports Corporation President Allison Melangton said teamwork statewide is unlike that seen elsewhere among competing areas.  The number of local hotel rooms, she said, is a non-issue and that the city would continue to plan accordingly to thwart the inconvenience of possible inclement conditions.
Indianapolis experienced moderate weather conditions for Super Bowl XLVI, but the city had consulted 2002 Winter Olympic plans made by Salt Lake City to make that event a success.
She said preparing people to be cold is the aggressive approach, and she said the Super Bowl Village that cast Indianapolis favorably in the international spotlight will return – even better.
"We hope in eight months, (people) can look (at the city) and see the 'Epicenter of Awesome' is back," said Melangton.  "That was our theme for the village.  That's what our plan is."
Cities tabbed to be likely competitors for Super Bowl LII include Tampa, New Orleans and Minneapolis.
"It's been 18 months since the world's spotlight shone on Indianapolis," said Mayor Greg Ballard. "There were 2,100 stories about Indianapolis as a place to visit in the 45 days leading up to and during the Super Bowl.  Those stories reached an estimated 245 million people. 
"The Super Bowl…pumped in an estimated $384 million into our economy.  Eighty-nine percent came from outside of the city, and about 84 percent stayed within the city.  I like that return on investment. 
"By every account Indy shined on the world stage.  Forty years of hard work and building our downtown, all of that looked beautiful on TV."
A 30-year observer and participant of the process, Irsay remains amazed by the overwhelming foresight and spunk.  
"Ever since the late 1970s and early 1980s, there have been unprecedented things done in the city and state.  I can't emphasize that enough," said Irsay.  "Indianapolis and Indiana have done (wondrous) things.  It started with building a stadium (Hoosier Dome) when there wasn't even a team here.  That was unheard of and led to us moving here in 1984. 
"As time passed on, we're able to do unprecedented things.  When you get to the window (of opportunity) and you have hosted two AFC Championship games (and win) and host a Super Bowl in about a four-to-five-year period, I can't say how much that is a dream come true. 
"I'm ready to call in as many favors as I have from other owners.  You'll see me blitzing on every down.  I really, really believe we're going to see another Super Bowl in Indianapolis and Indiana."