It was noon on Oct. 20, 2018, and Rusty Jones was trying to take a nap at his Indianapolis-area home.
Throughout a grueling NFL season, the afternoon hours the day before a home game are really the only opportunity for coaches to unwind, even for just a little bit. But with his old team, the Buffalo Bills, coming into town the next day — as well as some of his closest friends from his time in Buffalo — Jones was perhaps a little bit more amped up than usual heading into this particular matchup.
On the other end of the line was Dr. Thurman Alvey, one of the Colts' team physicians. A couple of weeks had passed since Jones, who was out to dinner with his wife, Sharon, just didn't feel right. So he went to the doctor and had some tests done.
"I thought he would say something like, 'Go to the drug store, pick up some meds. You've got a gastrointestinal issue and we've gotta kill it,'" Jones said. "'Give it a couple weeks and you're good.'"
Jones wasn't prepared for the news Alvey was about to deliver.
"Rusty," the doctor tells him, "you have cancer."
Jones was shell-shocked. And then Alvey tried to put it in better perspective.
"No, Rusty, you have cancer," he says. "This is going to be a fight."
Lymphoma. Stage IV. And it was spreading.
Just eight months after being lured out of retirement to join the Colts as their Director of Sports Performance, Jones was in for the battle of his life.
"My first impressions were, 'Man. This is how it ends?'"
But then, just minutes after hanging up with Dr. Alvey, Jones' phone started ringing again — this time it was a 716 area code; Buffalo, N.Y.
He almost immediately felt a sense of relief.
"Jimmy!" Jones answered in his raspy New England accent.
---
---
It didn't take Jones long to begin dreaming of a career as a strength coach in the National Football League.
A Berwick, Maine, native, Jones earned a physical education degree from Springfield College in Massachusetts, and in 1977 he entered the teaching ranks, spending two years as a gym teacher and football coach at Dover High School in New Hampshire.
Working through the Xs and Os was one thing, but Jones found he was really passionate about the conditioning aspect of the game of football.
So he returned to Springfield College, where he started work on a master's degree in exercise physiology, and he also served as a graduate assistant with the football program. It was there he started to really carve out a niche combining traditional strength training with more modern techniques and approaches involving nutrition.
"I loved it," Jones said of his time at Springfield. "I was doing what I wanted."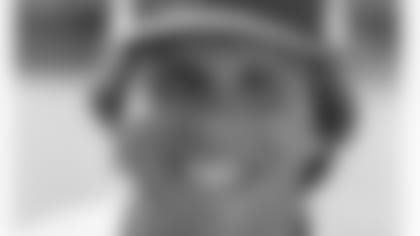 Life was beginning to move fast for Jones.
In 1981, he married his girlfriend, Sharon, a talented singer who had caught his eye a couple years prior on the beach in Ogunquit, Maine. And in 1982, Rusty had completed the course work for his master's degree, and he was itching to put his experience to good use.
Jones was one of three finalists for a job as a strength and conditioning coach with the University of Southern California's football team — "At that time, I wasn't ready" for that position, Jones would admit — but it wouldn't take long for him to get his "big break." In 1983, after considering another job at the Virginia Military Institute, he was brought to Pittsburgh to become the conditioning supervisor with the DeBartolo Corporation, where he would work with the United States Football League's (USFL's) Pittsburgh Maulers, as well as the National Hockey League's Pittsburgh Penguins.
The Maulers would fold after just one season, however, and Jones would spend the next year working primarily with the Penguins. But in May 1985, Jones received a call from former Maulers head coach Hank Bullough, who had moved on to become the defensive coordinator with the Buffalo Bills.
Impressed with Jones' fresh approach to strength and conditioning work, as well as his use of computers and technology, Bullough told Jones, "Rusty, we want you up here tomorrow morning."
After a three-plus-hour drive to Western New York, Jones, at 31 years old, had reached his dream job: he was going to be working in the NFL as a strength and conditioning coordinator.
"I was so elated," Jones said. "When I called my family, I said, 'You're not going to believe this. I just got hired by the Buffalo Bills.' So it was quite a treat."
In 1984, Buffalo would win just two games and didn't qualify for postseason play for a third straight season; in fact, the Bills had reached the playoffs just twice in 12 years, and three times in 18 years.
Something had to change, and it started with the 1985 NFL Draft. With the No. 1-overall pick, the Bills selected defensive end Bruce Smith. In the fourth round, the team took a mostly-unknown wide receiver out of Kutztown University named Andre Reed.
Both would eventually be elected to the Pro Football Hall of Fame.
And in between the selections of Smith and Reed, the Bills used the first pick of the third round to select a quarterback out of the University of Maryland by the name of Frank Reich.
Brand new to the highest level of professional football, Jones knew the importance of making a good first impression, and a guy like Reich turned out to be a perfect guinea pig of sorts.
"I just remember Rusty from Day 1 being a passionate guy," Reich said. "I mean, just a passionate guy, and really a straight shooter and really strong convictions about what he believed."
Reich said he was "all-in" with Jones' strength and conditioning program from the start.
"I just totally bought in to what he said and worked with him," Reich said. "And it was fun — I really felt like we were working together, because I was definitely a maniac; I was a weight room junkie.
"Body composition, strength, all that stuff that Rusty does so well, he was just starting to do. Those were his beginning days. We were his test subjects."
The next year the Bills continued taking steps in the right direction. They promoted a 43-year-old talent evaluator by the name of Bill Polian to take over as their general manager, and he would select two future Pro Bowlers — running back Ronnie Harmon and tackle Will Wilford — with his first two picks in that year's NFL Draft.
The Bills in 1986 also received a major boost at quarterback. Selected by Buffalo in the first round of the 1983 NFL Draft, Jim Kelly instead chose to play in the USFL. Three years later the USFL had folded, however, and Kelly's playing rights were retained by the Bills, who immediately inserted him as their starter.
Midway through the 1986 season, the Bills hired Marv Levy as their head coach. With weapons like Kelly and Reed on offense and Smith on defense, Polian had a sound foundation to work with moving forward.
"That's when it all started right there — those two guys together," Jones said of Polian and Levy. "It almost reminds me a little bit of Chris (Ballard) and Frank (Reich) right now. I mean it's so much on the same page. It wasn't about who's this and who's that. It was the team effort between the two of them."
Jones played a major part, too — and he also added other duties as he went. With NFL staffs much smaller then than they are today, Jones, believe it or not, was oftentimes counted on as the team's IT professional, helping keep the organization's computer systems in check.
But it was Jones' continued work behind the scenes with strength, conditioning and nutrition that was helping produce results on the field. With Kelly leading the way, the Bills would eventually become the first NFL team to utilize a mostly no-huddle offense, oftentimes leaving their less-conditioned defensive counterparts in their dust. Levy famously called Jones the Bills' "secret weapon."
Not one to seek credit, however, Jones deflects any sort of praise for his role in the Bills' innovative "K-Gun" offensive attack.
"The no-huddle got the no-huddle in shape," he said with a smile.
But Kelly knows differently.
"There's no doubt the no-huddle gets you in shape because we did it every day in practice, too," Kelly said recently in a phone interview with Colts.com. "But Rusty always knew what to do, when to do it, and he was never one to slack on pretty much anything."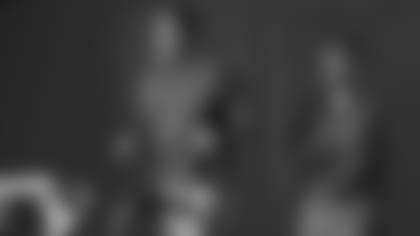 In 1986, the Bills were 4-12. Two years later, they were 12-4 — and they kept adding. In 1987, the team picked up two future All-Pro linebackers in Shane Conlan (the No. 8-overall pick in that year's NFL Draft) and Cornelius Bennett, the second-overall pick, who was acquired in a monster three-way trade that also sent Los Angeles Rams running back Eric Dickerson to Indianapolis. In 1988, the Bills used a second-round pick to select running back Thurman Thomas, another future Hall of Famer. The next year, Polian signed yet another future Hall of Famer, James Lofton, to play opposite of Reed at wide receiver.
Reeling no more, Buffalo would appear in an NFL record four straight Super Bowls from 1990 through 1993.
Kelly was inducted into the Pro Football Hall of Fame in 2002, Lofton in 2003, Thomas in 2007, Smith in 2009 and Reed in 2014.
Kelly and Smith each gave a personal shoutout to Jones in their respective enshrinement speeches.
"I just know one thing: I probably wouldn't be where I'm at today if it wasn't for Rusty Jones," Kelly told Colts.com. "The way he handled players, the way he went about working with everybody — even doing a lot of individual stuff with me, making sure that I was there all the time for my workouts. … We all knew that he knew what he was talking about, and we loved him.
"He was like a brother to me, and he's a guy that I would kill for, that's for sure," Kelly continued. "Just one of those guys that when I talk about the Buffalo Bills, he's one of the names that I always bring up because of how he handled not just me but everybody and how he cared so much."
---
---
By 2005, after 20 years in Buffalo, Jones was ready for a change. With the full recommendation of Pro Bowl guard Ruben Brown, who had signed with the Chicago Bears in 2004 after spending the first nine years of his career with the Bills, Jones was hired on in Chicago as the team's strength and conditioning coordinator.
In 2004, Brian Urlacher, one of the best linebackers in the league, couldn't shake a nagging hamstring injury and had to miss seven games. But with Jones now on board, Urlacher wouldn't miss a single game over the next four seasons.
Urlacher would also eventually be inducted into the Pro Football Hall of Fame.
Jones' programs were an instant hit. In 2005, Chicago went from 5-11 to 11-5 and NFC North Division champions. The next year, the Bears advanced all the way to Super Bowl XLI, where they would fall to the Colts, 29-17.
In February 2007, Jones was named 2006 National Professional Strength and Conditioning Coach of the Year by the Professional Football Strength and Conditioning Coaches Society, which recognized his proficiency at enacting his renowned conditioning and nutrition program upon his arrival in Chicago. In 2008, Jones was promoted to the title of Bears' Director of Physical Development.
"It just worked out for me," Jones said of his time in Chicago. "They wanted me to do the stuff I do, and I was able to do it. I had already had 20 years in the league, and it just worked out great. I met so many great people there."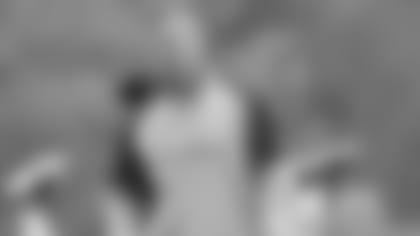 One of those people was Chris Ballard, who had joined Bears general manager Gerry Angelo's staff as an area scout in 2001.
Jones and a young Ballard instantly connected.
"We would go into meetings at the end of the year, and we had a really organized computer program there where we would put all of our information in. So I would go into the meetings and I'd start saying what I felt about guys. You know, 'His lean mass isn't this, he's not that,'" Jones said. "And Chris liked all of that because we had some measures where, as strength coaches we were saying, 'Look, this guy's just not going to match this defense.'"
Ballard, in turn, was able to use that information to narrow down his scouting efforts. The more specific information he could get about how certain prospects fit — or didn't fit — the team's various schemes, the more likely he could hit on certain players to get them on the Bears' board.
As Ballard moved forward in his career, he never forgot about the kind of effect Jones could have on an organization as a whole.
"I saw the impact that he had upon our football team, not only in the development of our players, the health of our players, but also extending their careers," Ballard said. "So you just look at guys we had from Urlacher to Lance Briggs to Charles Tillman to Olin Kreutz. They were great players. But you know, I think all of them will tell you that Rusty had an impact on them extending their careers."
---
---
In 2012, after three decades working in professional sports — the last 28 of which making his mark in the NFL — Jones, then 60, decided to retire.
He had made a clear impact on his teams' successes; the Bills and Bears would combine for 13 postseason and five Super Bowl appearances with Jones on staff, while 43 of the players he coached were selected to the Pro Bowl, and seven of them, to date, have been inducted into the Pro Football of Fame.
"Everything was going the way it was going and I had done it for a long time straight," Jones said. "Thirty straight years in pro sports. I was fortunate because I only moved three places: Pittsburgh for two, Buffalo for 20, and Chicago for eight.
Jones used some of his free time to help as a consultant, mostly at the college level, on the campuses of LSU, Harvard and the University of New Hampshire, among other schools.
In 2016, he was named the recipient of the 2016 NFL Strength and Conditioning Lifetime Achievement award.
But more than anything, Jones was ready to finally capture some quality moments with his family.
He finally had the time to spend with his son Tyler, a talented musician whose former band, Wasted Innocence, had been an opening act for Third Eye Blind at the Riviera Theater in Chicago. Tyler's studies took him from Boston to Spain to the Netherlands, and his parents were oftentimes right by his side.
"We love to travel with my son," Rusty said. "We did everything. Saw The Who three times."
The NFL grind oftentimes leads to coaches logging 60, 70, 80 or more hours a week, so Sharon Jones said she knew just how much it meant to her husband to be able to finally devote as much time as he wanted into their son's life as a newfound "rock dad."
"I mean, you can't talk to Rusty without him being emotional about his son. You ask him about his son and he starts talking and he'll get choked up. He's a great kid," Sharon said. "And he's a lot like Rusty — and Tyler knows that. He says, 'You know, dad, we are a lot alike.' … They've just got a great bond."
Tyler currently lives in Amsterdam, where he owns his own business — Tyler Jones Music — and continues to perform and produce his own pieces.
"I think what makes me happy is — and what makes him happy — is I'm doing what I love and I keep pushing and putting in that effort," Tyler said of his father. "I not only want to make myself proud because this what I love to do, but I'm really trying to make him proud, too."
---
---
It was on a trip to visit his son in Amsterdam that Rusty Jones would begin to consider adding another chapter to his NFL career.
Hired in January 2017 as the Colts' general manager, Ballard wanted to bring Jones' renowned conditioning and nutrition program to Indianapolis — and he wanted to lure Jones out of retirement to run it.
"When he retired, I knew that Rusty had a lot of energy," Ballard said. "And then we had stayed in touch and I knew he was doing consulting in certain places. And Rusty and I still talked and I just got to a point where I said, 'You know, it'd be great for you to get back in.' And I thought it'd be great for us to really help get our program off the ground and stronger."
Ballard's first phone call to Jones came late in 2017; it was around 8 p.m. ET in Indianapolis.
Or about 2 a.m. in Amsterdam.
"I remember there was a phone call and it was really loud, it woke us up, and everyone was like, 'What the hell was that?'" Tyler said with a laugh. "And (Rusty) started talking, and they were talking and I heard some names that sounded familiar from before in the past, and I was like, 'OK, what's going on?'"
After hearing a few more details, Sharon was hoping her husband would take the job — but she kept that to herself for the time being.
"He had just too much to offer," she said. "And he might be 65 years old, but by looking at him and by being around him, you wouldn't know it. You talk with players, younger players that are in their 20s, they can't believe the energy he has. It's like he really needed to get back into it."
It didn't take long for Jones to be convinced to take Ballard up on his offer. As the Colts' new Director of Sports Performance, he was able to keep Richard Howell on staff as his head strength and conditioning coach — "Rich is the most unbelievable person you will ever meet," Jones said — and he also was able to bring on his close friend Doug McKenney, who took over as the Penguins' head strength and conditioning coach after Jones left in 1985, as an assistant strength coach. Jones also retained Ryan Podell, who had been with the Colts as a sports science/conditioning coach since 2017, and hired Anna Turner as the team's nutritionist.
Ballard's vision for improving the team's strength and conditioning and nutritional efforts aligned with Jones'; the team would eventually include a brand new, state-of-the-art sports medicine and performance center, an expanded weight room and updated kitchen and cafeteria among its many upgrades within the last year at the Indiana Farm Bureau Football Center.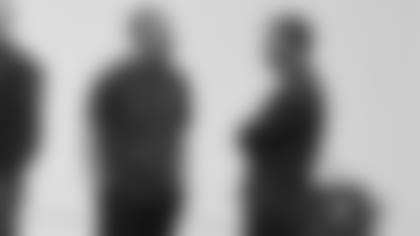 The cherry on top for Jones, however, was the team's decision to hire Frank Reich — his former player and "test subject" with the Bills — as its head coach last February.
In fact, when Reich flew in for his interview with the team, who was the very first person he talked to at the Colts' complex? Rusty Jones.
"Rusty, as I recall, he would tell you, I think he was going to come out no matter what — but I think Chris was like, 'Hey, Rusty's here, I can lure you,'" Reich said. "And when it worked out that Rusty was here, and he was still working through whether or not (he'd take the job), or how long of a contract, and then I came into the picture, I'm sure that helped.
"To me, it's pretty important who you work with, so I was like, 'Oh, Rusty's going to do the strength program? Great — let's go."
Reich said there was "no one better" for the job than Jones.
"We talk about trust around here," Reich said. "I mean, I trust him implicitly. And I hope he feels the same way."
With Reich officially on board, that was all the convincing he needed to accept the Colts' offer.
"To see Frank's full circle, you get real emotional," Jones said. "Because he really has it all. He has people skills, he has players that trust him. It's just that I do this now because I love it. Not because I have to do it."
---
---
Up until last year, Jones only really experienced one major health scare in his life. In 2011, he was in the process of getting a hip replaced when the Bears' team doctor told him his blood work indicated the possibility that he had developed lymphoma.
Subsequent tests ruled that out, however.
Fast forward to Sept. 29, 2018. The Colts are preparing to take on the Houston Texans the next day in their Week 4 matchup at Lucas Oil Stadium, and Jones thinks he's come down with the flu.
"So I said to my wife, 'I'm not going to the team meeting. I'm not going to spread this,'" Jones said.
"I feel great," he recalled. "I said, 'Sharon, I beat the flu!'"
About a week later, Jones and his wife were out to eat and something just wasn't feeling right.
"I couldn't burp," he said. "I was starving, and I ate a lot of chips and Coke and it was a Mexican restaurant, and I just remember right then it was like, 'This ain't right.' And I remember saying to my wife, 'I don't know, Sharon, I could have cancer or something. This is different.'"
Sharon encouraged her husband to get checked out as soon as possible.
"It crippled him," she said. "He's at a game and he's hunched over on the sideline. And he's got great pain tolerance … But I said, 'Tell the doctor everything.'"
Those symptoms, matched with bouts of back pain, led Jones' doctors to check his pancreas. The resulting blood test, Jones said, indicated his pancreatic enzymes were about 20 times what they should be.
"And that's when they said, 'You got to go,'" Jones said. "So I did my first scan, he saw the tumor. Then I had my PET scan, and that's when it all started."
Jones' initial diagnosis teetered on the side of grim. He said there was a "little blotch" that had spread to his kidney and his liver, and doctors believed he could have developed adrenal carcinoma, the five-year survival rates of which, according to the American Cancer Society, are less than 40 percent for those at Stage IV.
"It floored me," Reich recalled of his initial reaction to Jones' diagnosis.
A subsequent biopsy would result in some good news, however: there was no sign of adrenal carcinoma. It was determined to be lymphoma, the survival rates of which are much higher. Jones said he was so elated he offered his doctor Colts tickets on the spot.
But Jones knew he wasn't out of the woods just yet. On Nov. 7 — which just happened to be his 37th wedding anniversary — he began chemotherapy treatments at the IU Health Simon Cancer Center in Indianapolis, the same facility where former Colts head coach Chuck Pagano underwent treatment during his courageous battle with leukemia back in 2012.
Chalking it up to a very clean bill of health prior to his diagnosis, Jones said he never felt any major side effects throughout his treatment. He would lose his hair and dropped 15 or 20 pounds, but other than a little heartburn here and there, he said he felt fine.
"I've gotta be honest with you: I really felt strong through all of it," Jones said. "I think you learn in this business: we do a lot of tough things a lot of time. But you learn that when you walk into the Simon Cancer Center, you see people that really have it tough."
Jones was also able to keep his mind busy with work in between his scheduled treatments. Having just instituted his program into the Colts' building about six months prior to his diagnosis, Jones was excited about the immediate results he was seeing both on the field and in the weight room.
Jones didn't go to games — he didn't want to risk being exposed to any sort of illnesses on the sidelines — but he thoroughly enjoyed watching the Colts reel off wins in nine of their final 10 regular season games to earn a spot in the postseason, and then go on the road and defeat the Texans in the Wild Card round of the playoffs.
All from the comfort of his living room chair.
"You talk about good therapy, huh?" Jones said, smiling.
---
---
Just eight weeks after starting chemotherapy, Jones' doctors were back on the phone.
"We can't find it," they told him.
"It," meaning his cancer.
After just three treatments, Jones was in complete remission.
"I said, 'Are you kidding me? Are you kidding?'" Jones recalled. "They said, 'You've gotta complete everything, but you're in complete remission; we can't find it. … You have no cancer from your head to your toes.'"
Feeling cautiously optimistic, Jones immediately drove to the Colts' facility and told Ballard and Reich the good news. They couldn't wait to wrap their arms around him and celebrate.
For Jones, the news of his remission was anything but luck, however.
"I wanna tell you something: it's not luck," Jones said. "We don't use the word luck. It's blessings. If I call it luck that means that you have control over this, you know? 'Oh, I'm the luckiest guy.' No. I'm the most blessed guy alive because you get the strength, like people say, when things happen to you, you get the strength to try to handle that situation."
Which takes us back to that second phone call Jones received on Oct. 20, just minutes after learning he had cancer.
At the time, Jones could only think about his son Tyler, who was more than 4,000 miles away in Amsterdam.
"My son is 26," Rusty said. "I lost my dad when I was 26, and I thought everybody did. I didn't realize some people make it to 50 before they lose their parents. And that's what bothered me the most."
So who could possibly be calling at a time like this?
Turns out it was Jim Kelly, the Hall of Fame quarterback Jones had worked with throughout his legendary 11-year career with the Bills. Kelly was among those coming into town the next day to check out the Colts-Bills game.
A few months prior, Kelly had announced that his oral cancer had returned for the third time in five years. In July, he was named the recipient of the Jimmy V Award for Perseverance at the 2018 ESPYS.
"Make a difference today, for someone who is fighting for their tomorrow," Kelly said that night.
And on that October afternoon, he wanted Jones to know he was fighting right with him.
"When I found out about his cancer it pretty much crushed me," Kelly said. "So I told him, 'You know what? We all go through tough times in our lives, but your attitude that you have — and Rusty, you've always pulled me through times where, you know, I'll have a game here, game there where I didn't do very well — but you're always there for me.'
"I said, 'I never, ever gave up, and I know your attitude is to never give up, too,'" Kelly continued. "'So I'll be praying for you, because I've really seen the power of prayer mean so much, and I just wanted to let you know that I'm always here for you and if you ever needed me, just call.'"
It was advice that the Jones family would revisit about two months later.
On Dec. 27, Sharon, 62, was diagnosed with leukemia.
"You can't even make this up," Rusty said.
Despite never experiencing any symptoms, a routine test indicated Sharon's white blood cell count was reaching 153,000 ("It should be as low as 3,000," she said). The official diagnosis was Chronic Myeloid Leukemia, and while it's not curable, it is manageable with the right medication, which she's currently working through.
So in a matter of 68 days, the Jones went from one diagnosis to another. But remaining positive has been key.
"I learned that you've got to have a good, positive attitude," Sharon said. "Your brain is a scary thing; it can make you well and it can make you sick. So if you dwell on the bad, it might just be bad, you know? And I really do; I believe that for anything. When you get bad news, you feel terrible; when you get the good news, you feel like a million bucks and full of energy. So we've just got to look forward and start living again."
All things considered, the Jones feel as if their move to Indianapolis came at a perfect time.
"That is one of the biggest things that we've had here in Indy with the Colts is they were so giving to us and praying for us and keeping in touch with us and making sure, 'What do we need to do for you?'" Sharon said. "I mean, from Frank Reich and his wife, Linda, they're in touch with us regularly, and Chris has been gracious, and the Irsays? The Irsays, I'm like, 'Oh my God, we barely know these people, and they are so loving and caring and wanting to do the best they can for us.' And that just makes you emotional, you know? They don't even really know us and they're so good to us."
"You have to understand how caring this organization is for people. All three that I've been in have been that way," Rusty said.
Now, the Jones begin the process of giving back. They've been eagerly awaiting the opportunity to volunteer at today's seventh annual Chuckstrong Tailgate Gala. Inspired by Pagano's fight with leukemia back in 2012, the event to date has raised more than $5.5 million in cancer research funding.
"I came to Indianapolis to give help," said Rusty, who underwent his final chemotherapy treatment Feb. 21 and remains cancer free. "And I ended up getting more help than I could have ever given."
Indianapolis Colts Director of Sports Performance Rusty Jones has more than three decades' experience as a strength and conditioning coach in professional sports, including 29 years' experience at the NFL level. Check out Jones' career in photos.