 INDIANAPOLIS – Dwayne Allen is starting his second year with the Colts.  With training camp concluding, Colts.com catches up with him.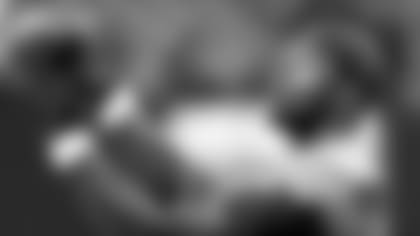 Most fun thing I did during the summer – I took a midnight trip to Cedar Point, and it was my first time in an amusement park in forever.  It was fun to ride rides and get scared for the moment.  I got most of the rides in.  I almost passed out on Millennium Force.  That drop took it out of me.  I exerted too much effort screaming for my life that when we hit the bottom, I was almost out.
Teammate I expect to have a great camp and why – Anthony Castonzo![](/team/roster/anthony-castonzo/7f5665e3-e3c0-4168-90ae-0f87bacd1411/ "Anthony Castonzo") (click here for video).  I've seen first-hand the work he's put in during the off-season.  I'm looking forward to him having a good camp and a great year.
Song(s) and artist(s) I listened to the most this summer – I read, 'The Millionaire Next Door,' 'Training Camp,' and 'Outliers.'
What I want to accomplish in camp – I want to come out of camp the best technician at the tight end position in the NFL.  That's a goal I can set.  I can work every day at the little things – hand and hat placement, pad leverage, run after the catch, catching the ball in traffic.  The little things that if I do right and come out of camp as the best technician, it will put me in the position to be one of the best tight ends in the league.
Toughest thing about training camp – The hardest thing would be the physical recovery.  It's hard to repair your body.  Some guys are used to going to massage therapists and things like that.  There are ways to get a massage, but you have to plan ahead.  That requires a lot.  That's probably the hardest thing.  The grind isn't like it used to be, definitely not like college.  It's taking care of your body while you're at work.
Most fun thing about training camp** – The most fun is stealing the golf carts from interns and taking off in them.  That's a lot of fun.  You can do it with a bit of immunity.  You can't push it.  Maybe in year two I can push it a bit more.  My rookie year, I just did a lap and came back.  Maybe now, I'll take off.
What you know now about training camp that you didn't as a rookie – How to pace myself, not necessarily pace myself in practice but what I am doing off the field.  Am I downstairs playing around with the guys, or am I up the room stretching?  Am I in the training room after practice, or am I hurrying off to get lunch?  Little things like that have helped me have a better training camp than last year.  It helps keep me fresh.
How to beat the heat– The best thing you can do is hydrate.  The coaches stress it.  They're going to do a good job of keeping you out of the heat at the hottest point of the day.
Best advice you received before entering the NFL and who gave it to you** – My tight ends coach at Clemson, Danny Pearman, always told me, 'Be a pro.  Be a pro.  Be a pro.'  I never really understood what he meant until my redshirt junior year.  It kind of clicked with me, and I understood what he meant.  Being a pro really isn't on the field, it's being one off the field.  Whenever you come into the stadium or work place, you concentrate on work and go out and perform at a very high level.  It clicked with me my junior year, and I was able to have a great season.  I think the way I handled myself here last year was a reflection of me being a pro.
The perfect meal is – Baked pork chops, macaroni and cheese, broccoli and spaghetti.  Spaghetti is for dessert.  That's a meal I remember growing up.  The broccoli, not so much, but I've come to like it and understand I need the veggies, fruits and nutrients.  I've come to incorporate that in my meals.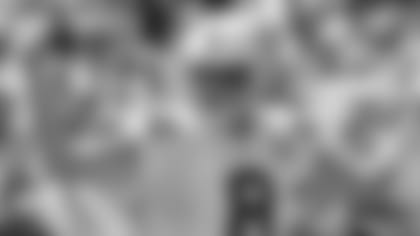 Who are the teammates you eat most often with in training camp and why – (Laughs) Matt Hasselbeck.  He's a great mentor to be around, funny guy, very entertaining.  He's a quarterback, and quarterbacks are good guys to be around.  You feed him, and he feeds you.  
What is the most challenging drill for you in camp and why – One-on-ones against the outside linebackers.  It's a drill I feel like the offensive players are set up to fail.  They put you in the worst-case scenario, which is good.  If that's the worst-case scenario and you can sometimes handle it, then you should be able to handle every scenario.
Who was the NFL player you wanted to meet the most before you made the league and why – It was **Jerry Rice (click here for video)**.  I wanted to see what greatness was like up close.  I wanted to shake his hand.  I wanted to look into his eyes and ask what drove him, just so I could be inspired to hopefully be called one of the great ones someday.  Using the word, 'greatness,' about him is not embellishing at all.