 INDIANAPOLIS – Not many Colts players ever stopped on the way home after a game to change the flat tire of a motorist.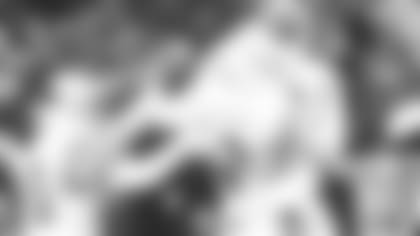 Not many called his team "ragamuffins" after a huge playoff win.  Harbaugh did.  How about a "mudder" rather than a Colt?  Harbaugh again. 
The quarterback who followed him in Indianapolis, Peyton Manning, directed his teams as an outstanding leader.  So did Harbaugh.  To the playoffs?  Yes for Manning and Harbaugh.  To the conference title game, both?  You bet. 
To the Super Bowl?  Manning, yes and yes.  Harbaugh, well…almost.
Harbaugh and the 1995 Colts reached the AFC Championship game in Pittsburgh after thrilling wins at San Diego and Kansas City, but the ride ended at the final gun in the Pittsburgh end zone when a winner-take-all desperation heave from the 29 eluded the grasp of Aaron Bailey among numerous Steelers defenders.
"I think about it, yes," said Harbaugh Wednesday of that moment frozen in history.  "I dream about it, too."
Harbaugh guided the Colts from 1994-97, earning a place in the hearts of fans for his gritty, gutty comeback nature.
Harbaugh says those were "signature years" for him.  It meant family, the birth of children, relationships and the thrill of victory.
He arrived from Chicago, a city whose imprint was felt on Indianapolis in the Colts' early years here, and he departed with a place in Colts lore.
"I'm proud of what he did in Indianapolis.  He solidified us," said Bill Tobin, who brought Harbaugh to the Colts.  "I took some heat from the national media when I brought him to Indianapolis.  I remember one guy saying, 'Jim Harbaugh, quarterback?  Give me a break.'  Two years later, he was player of the year in the AFC."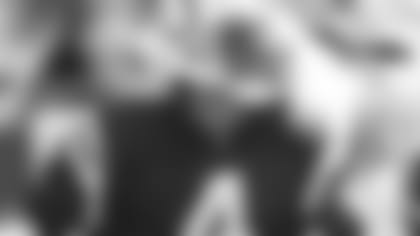 Harbaugh finished his playing career in Baltimore and San Diego, toiling 14 years in all.  Always interested in coaching while being reared by a football lifer in father, Jack, Jim spent three years at the University of San Diego before moving to Stanford from 2007-10.
Harbaugh joined San Francisco in 2011 and stands as only the fifth former Colts player who Indianapolis has faced as an opposing head coach. 
That he is coaching is interesting.  Like many baseball managers rarely are the big stars, NFL field generals typically are not former quarterbacks.
A few became head coaches – Bart Starr, Sammy Baugh, Tom Flores, Norm Van Brocklin, Otto Graham.  Tobin sees Harbaugh winding up at the head of that pack.
"He's going to be the most successful ex-NFL quarterback head coach of all-time," said Tobin.  "You can go back and look at the other quarterbacks who attempted to be head coaches and after last year, Jim was out front.  He'll end up as the best ex-NFL quarterback head coach of all-time."
* *
PROMINENT QUARTERBACKS WHO WERE HEAD COACHES

NY Titans (60-61); Houston (64)

Minnesota (61-66); Atlanta (68-74)

Rams (49-57); Phi. (58-60)

Raiders (1979-87); Seattle (92-94)

Oak. (60-66); Buf. (67-69); KC (69)

Chi. (87-93); Colts (94-97); Bal. (98); SD (99-00)
"Jim learned from some of the very best in Bo Schembechler, his father, Mike Ditka, Ted Marchibroda and Lindy Infante," said Tobin.  "All of his training is coming to pass, and it's helping him now.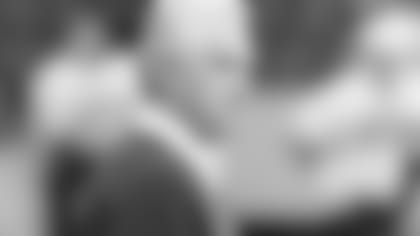 "I see influence from Schembechler and the Michigan operation in Jim's game plans.  He's not afraid to think outside the box in terms of running formations and defensive players being on the offensive side of the ball, like we did with the Fridge (William Perry) in Chicago.  He has formations, play-actions and he's not afraid to use play-action passes down close to the goal-line on first down in a heavy formation.  He's hard to think with in how he's going to attack you.  He has a lot of Lindy's influence in him in setting up the passing game."
Asked of Tobin's assessment Wednesday, Harbaugh deferred on why he thinks so few quarterbacks become NFL coaches.  It was almost as if any moment spent pondering the matter detracted from attention needed for Sunday.
"It's very generous of Bill Tobin, who I have great respect and admiration for, a lifelong friendship," said Harbaugh.  "I don't know.  From my standpoint thinking about it, I'm just trying to figure out a way to win our next game.  I don't have anything profound in that area."
Harbaugh the coach is like Harbaugh the player – a battler who gives no inch.
"I've said this more than once, the two best competitors I've ever been around were Walter Payton and Jim Harbaugh.  He's continued that as a coach," said Tobin.
Harbaugh is 27-9-1 overall with San Francisco.  He made the Super Bowl last year and lost when three incompletions from the Baltimore five in the last two minutes failed.  His Niners reached the conference title game in 2011, but lost at home in overtime.  A trip to the Super Bowl with Oakland after the 2002 season was another setback.
In dreaming of Pittsburgh, it looked like Bailey corralled Harbaugh's pass to win the game.  A bang-bang call by the officials was correct, though had they erred no replay could have overturned it.
Cameras caught Harbaugh wondering initially what happened.  He thought Bailey snared it, and wishes he had.
"I thought that he caught it and I was hoping he caught it," said Harbaugh.  "It looked like it on the first couple replays they had shown on the Jumbotron.  It was amazing effort by Aaron.  I always think very highly of the effort that he made on that play."