 INDIANAPOLIS – Like everyone else with the Colts, Ryan Grigson is only six days away from the start of another season.
This will be Grigson's 15th in NFL personnel circles and his second at the lead decision-maker for the Colts.  He aggressively has shaped the franchise, plotting a firm direction as the team hosts Oakland in six days.
Grigson recently visited with Colts.com on a number of topics.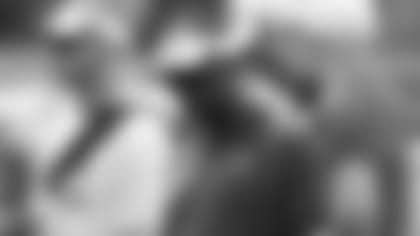 You have had a month since the team reported to training camp.  Are you pleased with its progress and what has jumped out at you?
Yes, I am definitely pleased but we are never satisfied.  The biggest things that have jumped out to me thus far are the overall tempo and attitude the team has as a whole.  There is a camaraderie and cohesiveness that you can see not only within the specific position groups but as a team in general.  I am also encouraged by the way the guys on offense have assimilated to the new system in such a short time.  It is really a credit to the coaching staff – it shows not only the players' will to learn it and work out the kinks, but also the staff's patience and ability to articulate the system in a way that it can be picked up so quickly.  Our coaches do such a good job of teaching.
You said early in the spring the goal was to have competitive battles at every position.  Did you achieve that as much as you and Coach Pagano wanted from the outset?
I think so.  We have added players we feel are like-minded in our collective vision, and all of them play the game the way it is meant to be played.
How much improvement do you anticipate from the defense in year two of the system?
We expect to make significant strides.  We've added some key personnel in terms of the fit in our scheme, and those players add not only familiarity with the system but also add significant strength and size.
Some observers outside the organization have said the team won too quickly last year.  What would be your response to that statement?**
I don't know how any human being can gauge something like that.  There have been plenty of teams in sports in general that defied the odds or the critics and became champions.  Last year we just tried like heck to get better every single day and never looked ahead or up at the scoreboard.  Despite how things may appear, when everyone buys in and does their job to the best of their ability (no matter what others outside the organization are saying), good things can happen.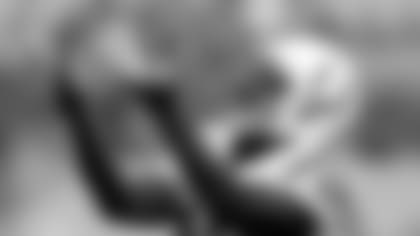 Other premises floating around are the "sophomore slump" that second-year players might face, and the possibility that the team could be better than last year without getting to 11-5 again.  Do you have any thoughts on those notions?
We will take the simplistic approach again this season and that is a one day at a time, one game at a time type of mindset.  Winning our division and getting into the playoffs with a healthy roster is key to success in the post-season.  It is so imperative to have a strong belief and overall confidence in your ability to win as a team, but some things outside your control inevitably have to fall into place during the season to be in the position to win it all.
Some people have asked if the club has loosened its reins on player character.  I'm sure you can assure fans that it is just as much of a priority, maybe more so, than it ever was.
I can assure you we have not loosened anything.  Every circumstance is different, and we handle every one of them with extreme care and attention.  We are dealing with 90 young men and when you're young, you sometimes make mistakes.  I'm sure everyone on planet earth can relate to that.  So while we give clear guidelines as to what we expect from our players, we are not above listening to their side of the story and giving second chances.  We handle all things internally with the best interest of the organization and the people involved in mind.  If you preach being a "family" and have that type of atmosphere as a team, you can't just kick people in your family to the curb when they hit a rough patch.  That would be hypocritical and not the type of family I would want to portray or be a part of.
The team was able to get through last season without losing consecutive games.  How much of a point of pride was that for you and the organization and to what would you attribute that?
It speaks to, and is proof of, having a one day at a time mindset in the fact that Chuck and I never even knew that statistic until sometime after the season was over.  I'm not a big stat guy, but I guess that stat shows that our players learned from their mistakes from the previous week, corrected them and were rewarded for it.  We were such a young team, and it is encouraging to know that we didn't quit or hit the skids after facing adversity.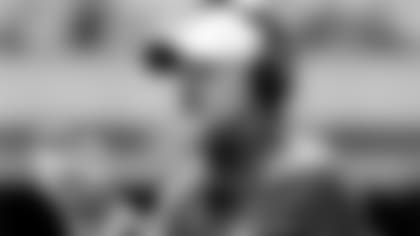 What things did you learn about Chuck Pagano from last year that you did not anticipate finding out about him heading into 2012?
What an amazing teacher and communicator he is.  He doesn't stop teaching and coaching from beginning to the end of practice, and that includes the 90th man on the roster.  That is unique.
What have you learned about yourself over the past year and a half since you have been the general manager?
That I can drink a lot of coffee.  No, I guess I learned that no matter the challenges or circumstances presented, if you have faith and press on to the best of your ability no matter how bleak things may look, good things can still happen.
In every NFL season since 1996, a team went from 6-10 or worse to make the playoffs.  The Colts were one of three teams to do that last year.  Five teams did it in 2011, so that's a third of the playoff teams making it in the last two years after having losing records the previous season.  Is that surprising to you, and it is another reason why the team cannot exhale this year?
I think that speaks to the fact there is not a huge gap in talent from one team to the next.  The great thing about our league is that there are no homecoming opponents.  Teams with the worst record in the league are always capable of beating anyone on any given Sunday.  In this league records can be misleading and the margin of error is razor thin, but that is what makes our league the most exciting and fun to watch with its unpredictable nature.