INDIANAPOLIS —The Indianapolis Colts got into the 'W' column for the first time in the 2017 season on Sunday, as they defeated the Cleveland Browns, 31-28, at Lucas Oil Stadium.
The Colts were very strong in the first half, scoring 28 points, before holding off a surging Browns team in the second half, when Cleveland would go on a 14-3 run to get within a field goal before time ran out.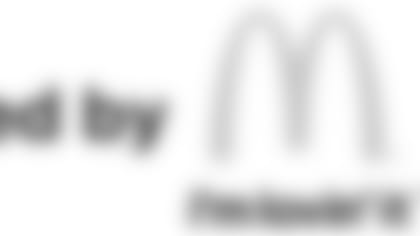 "We're excited to get a win but we've got to learn how to finish," Colts head coach Chuck Pagano said. "We let one slip away (last week) and we almost did the same thing. We're going to enjoy the win because we know how hard it is. But, we've got to do better and we will do better."
Here are the FIVE THINGS LEARNEDfrom Sunday's victory against the Browns:
• BRISSETT BURST:In just his second start of the season — and just three weeks after he was acquired in a trade with the New England Patriots — Jacoby Brissett continued to show impressive progress under center for the Colts. The second-year North Carolina State product finished his day completing 17-of-24 passes (71 percent) for 259 yards with a touchdown, as well as two rushing touchdowns, for an overall quarterback rating of 120. Brissett also showed clear progress in getting on the same page as his receivers; T.Y. Hilton and Donte Moncrief combined to catch nine of the 12 passes thrown their way on Sunday.
• MARVELOUS MELVIN:From Week 1, Rashaan Melvin has been handed a tough assignment: fill in for the injured Vontae Davis as the Colts' No. 1 cornerback. And he's delivered. He gave his best performance yet on Sunday, as he had two interceptions, both in the third quarter, against Browns rookie quarterback DeShone Kizer. His first pick — which was the first interception of the five-year veteran's career — came with the Browns driving into Colts' territory; Melvin dove all-out to nab the Kizer throw at the Indy 3-yard line to end that Browns drive. Then, later in the quarter, after Cleveland recovered a Jack Doyle fumble, Melvin made sure to pick up his teammate, this time at his own 31-yard line, returning it to the Cleveland 48-yard line. Ten plays later, Indianapolis kicked a 33-yard field goal, which actually ended up being the difference in a three-point win.
• HILTON'S HEROICS:T.Y. Hilton did everything in his power to ensure the Colts did not start out the season at 0-3 — especially in the first half of Sunday's game. In the first two quarters alone, Hilton had five receptions for 145 yards and a sensational 61-yard touchdown play. Facing a 3rd and 6 from their own 39-yard line, Brissett found Hilton wide open along the right sideline at the 50, and he turned on the jets from there — as well as used a tremendous block from fellow receiver Quan Bray — to sprint untouched into the end zone. So far this season, Hilton has 14 receptions for 259 yards and a touchdown, and his 18.5-yard receiving average is the best of his six-year career.
• GOTTA FINISH:For a second straight week, the Colts struggled to close out an opponent at home after a strong first half. Last week against the Arizona Cardinals, Indianapolis led 10-3 at halftime before seeing Arizona go on a 10-3 fourth quarter run to tie it, and would then fall in overtime on a Phil Dawson 30-yard field goal. On Sunday, Indianapolis had an even better first half, leading 28-14 after the first two quarters, but would be outscored 14-3 the rest of the way — all in the fourth quarter — before earning the victory this time around with a couple final defensive stands. The win, of course, is the most important end result, but now it's up to the coaching staff to show the team just how to put a team away earlier in the final period.
• MORE MILESTONES:The Colts hit several milestones in Sunday's game (courtesy of Colts PR):
— Pagano earned his 50th career victory as a head coach.
— The Colts scored touchdowns on four consecutive drives for the first time since Dec. 9, 2007, when they defeated the Baltimore Ravens, 44-20.
— Brissett became the first Colts quarterback since Andrew Luck in 2012 to rush for multiple touchdowns in a game, and became the first Colts quarterback to rush for two touchdowns and throw for another touchdown since Bert Jones accomplished the feat on Oct. 20, 1974.
— Frank Gore became the ninth player in NFL history to register 3,000-plus career carries with 25 rushes on Sunday.
— Hilton passed Lenny Moore (6,039) for the fourth-most receiving yards in franchise history.
— Melvin became the first Colts player to intercept at least two passes in a game since former safety Mike Adams on Oct. 8, 2015.
— With his game-sealing interception, safety Malik Hooker became the first Colts rookie since Jason David in 2004 to pick off passes in back-to-back games. — Kicker Adam Vinatieri passed Gary Anderson (201) for the second most career regular season wins in NFL history. Though George Blanda holds the league record with 209 regular season wins, VInatieri is the NFL record holder for most regular season and postseason wins combined with 222.