Wide receiver Clarence Verdin played 95 games for the Colts between 1988 and 1993, racking up franchise records in punts with 156 punt returns and 1,537 yards. And with 169 kick returns for 3,420 yards, he was also selected to the Pro Bowl in 1990 and 1992.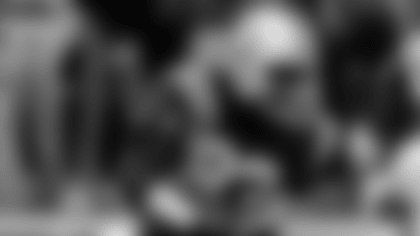 Now back home in New Orleans, on Sunday, October 25, Verdin will return to Indianapolis where he'll be honored as an Honorary Horseshoe Legend during the Colts game against the New Orleans Saints.
It will be his first time in Lucas Oil Stadium. And he says he's really looking forward to it.
"It is an honor, man. I'm excited. I still bleed blue and white," Verdin says.
Though he admits it wasn't exactly love at first sight with Indianapolis.  
"When they (Redskins) told me I was traded, I'm like, where? I was like, well, I'm glad to be in Baltimore. And they're like, 'Right team, wrong city, son,' Verdin laughs. "So, we get to Indianapolis, I'm like, come on, man. There's nothing here. But come to find out, that was the best place I ever played."
He credits himself, along with his former teammates, with helping to make Indy the city it is today.
"We kind of put that savvy in Indianapolis. The guys like myself, Eric (Dickerson), Andre Rison. We were very flamboyant players. A controversial player, (Tony) "Goose" Siragusa, and then all of the sudden, people wanted to come there."
Famous for his end zone celebration, coined the "verdance," Verdin says he may bring it back for old times' sake.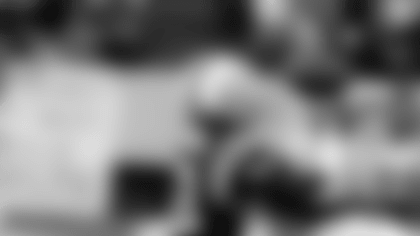 "I might cut a move if these old legs can hold up. I might do that verdance on you. If they're not trembling, I might get out there and do a little something."
Verdin says he's proud of the success the Colts have had since he's been gone, but not surprised.
"I knew good things were going to come. It was just a matter of time, putting that thing together."
And he knows that even after all these years, there's one thing that hasn't changed.
"They were the most down to earth. It was open door policy there. It was family. Everybody was having a good time. And that's what it's all about."
 And he's already bracing himself for what could be a tearful reunion with his Colts family.  
"It may be a little emotional. Just to see all the guys. Just to be there and be part of it again. This is going to be kind of touching."
Clarence Verdin will be signing autographs in **Touchdown Town** (along South Street on North end of Lucas Oil Stadium) from 10:30-11:15. You can catch him on the Colts pregame show on AM 1070 The Fan and 107.5 FM after that.