Born in Port-au-Prince, Haiti, missionaries helped Pierre Desir and his family relocate to St. Louis, Missouri when he was 4 years old.
"Here I am, a Haitian kid coming in - I had to learn English quickly and try to balance this culture and that culture. Even at 4, it was overwhelming."
His parents worked multiple jobs to support the family and give their children a better life. Their sacrifice wasn't lost on Desir, though he didn't fully appreciate it until later in life.
In high school, he switched from playing soccer to football and though he was new to the game, he showed enough promise to catch the attention of college coaches. Around that same time, he became a father.
"It changed my perspective on everything. A young 16-year-old kid thinking I'm invincible - now I'm a 16-year-old kid who has to be responsible for somebody and take care of someone," he said. "Luckily for me, I had a strong support system of family and friends. It showed me who really was there for me and in my corner during that time. And then once I fell in love with football and started chasing my dream of playing in the NFL, they didn't want me to quit on that dream."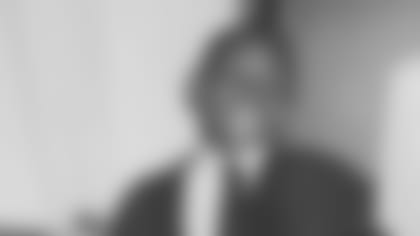 Desir committed to his young family and the game he loved - working his way through college and generating NFL interest from a Division II school.
Once he achieved his dream of playing in the NFL, it was still a difficult journey as he tried to balance football and family while drifting from team to team.
Drafted by the Cleveland Browns in 2014, Pierre Desir spent time with the Chargers and Seahawks before arriving in Indianapolis in 2017 - and once he did, there was no turning back.
"When I first got here, I didn't play, but it felt different. I was very positive. There was nothing that could happen here that I hadn't experienced."
For Desir, Indianapolis was the right place at the right time. He worked his way into the lineup, proved himself as a starter, and established himself as a standout corner, capable of lining up against the most talented wide receivers in the NFL.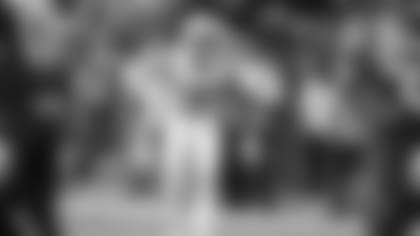 A selfless player, Desir doesn't hesitate to contribute to his team in any way he can.
"For the betterment of the team, you have to be selfless. You have to be able to take a rep on the scout team. You have to be able to take time out and help the younger guys or anyone else and bring them along - because you're going to need everyone."
In doing so, he's garnered the respect, admiration, and trust of his teammates, coaches, and everyone around him.
"Pierre defines professionalism. He is a guy who is always prepared, he's always focused, he's a guy that young guys can easily follow - on and off the field. He's consistent. He's trustworthy. He's a guy you can rely and count on all the time," said David Thornton, Director of Player Engagement for the Colts. "The true mark of a good leader is their ability to help those around them become better. Pierre is definitely one of those individuals who makes those around him better."
During his time in Indianapolis, Pierre Desir has quickly risen to the top - as a standout defensive player and a standup guy - on the field and off.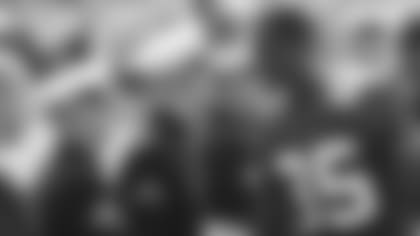 "We're appreciative of the way he presents himself not only as a player and person himself, but as he represents the Horseshoe," said Coach Frank Reich.
From Jack Doyle's bowling event for the Dayspring Center, Anthony Castonzo's Monday Night Madness for Kids' Voices, Kenny Moore's Day of Love, Jacoby Brissett's Halloween Fashion Show - Pierre Desir supports his teammates' events with as much enthusiasm as he does his own.
During the bye week, Desir went home to St. Charles, Missouri to cut the ribbon on the performance center he donated $185,000 to build at his high school. While he was there, he also hosted a day camp, had lunch with scholars from the Multicultural Achievement Committee, spoke to the varsity team before the football game, and was honored at halftime when they retired his jersey.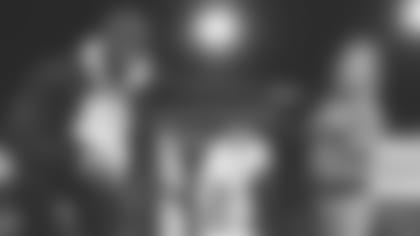 "I have so many connections with that school. For me to go back and give back and show my appreciation to them - it was definitely special," he said. "I learned a lot from my coaches and my teachers in high school. I try to pass that on and help kids get to where they want to go."
Pierre Desir has a mantra, P.U.S.H., that he uses to motivate young people at dozens of events he speaks at every year.
"I try to let kids know that you can do anything if you put your mind to it. Always push - be persistent, utilize opportunities, sacrifice, and hustle. Always have a positive outlook, no matter what - and anything can happen."
Desir also has a ticket block to host families from the Dream Alive Foundation at Colts games. He's committed to heading up a Thanksgiving meal distribution on behalf of the Colts defensive backs. And as the designated player representative for Samaritan's Feet, he hosts a holiday shoe distribution which puts 1,000 pairs of shoes on the feet of kids in Indianapolis and his hometown.
"The most important thing for me is to try to show my kids how important it is to give back. My kids can be doctors, they can be teachers, they can be whatever they want - but I want them to be good people. It doesn't take much to be a good person. That's what I try to show them with everything I do - get them involved and embrace them in that life of helping others."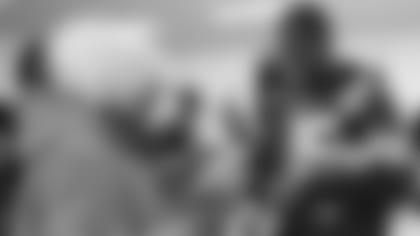 Without the help of others, Pierre Desir wouldn't be an American. He wouldn't be a high school or college graduate. He wouldn't be playing in the NFL. And he wouldn't be living the American dream.
Faith gave him the belief.
And gratitude inspires him.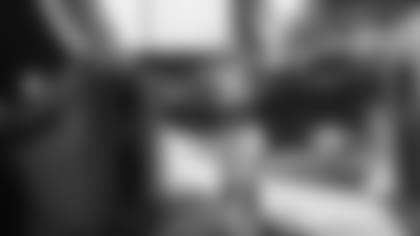 Desir's life mission is to take the goodwill bestowed on him and pay it forward - investing in the next generation and inspiring them to follow their dreams.
A devoted husband and father, passionate player, inspiring leader, and selfless giver - the Indianapolis Colts are proud to nominate Pierre Desir for Walter Payton NFL Man of the Year.